Will ETH 1.0 and ETH 2.0 have the same price?
As final preparations are underway for the beginning of the process to launch ethereum 2.0, starting with the deposit contract and testnet which should be out soon, many are wondering whether there will be two different coins at different prices.
As you may know, ethereum is to launch the Proof of Stake (PoS) Beacon chain which is a completely new blockchain that can be described as midway between a testnet and a mainnet or a dummy blockchain.
Anyone can send eth to this blockchain by sending it to the deposit contract once it goes out, which then basically destroys this eth and gives you the same amount on the beacon chain.
So there will not be two coins, it's not a fork, it's more of a migration. However, initially this eth on the beacon chain won't quite be able to move, with it just for staking. Making it effectively locked eth.
There were some whispers at Devcon about exchanges providing liquidity for this eth2.0, so at some point, exchanges will have to decide whether they list it as just eth or whether they add a new listing of eth2 or beth.
That's because the Proof of Work (PoW) chain will continue running for at least three years or more at the same time as the PoS chain. Yet while eth can be transferred to PoS, it can not be transferred back to PoW.
Danny Ryan, the eth 2.0 coordinator, suggested this is more of a sort of policy decision, rather than because technically it can't be done.
He said allowing transfers back to PoW would slow down the eth 2.0 development, but technically you would "require 1.0 clients to be light clients of 2.0 and finalize 1.0 with 2.0 and expose beacon chain state root to 1.0 [and] add additional consensus rules to 1.0 and 2.0 to handle the reminting on 1.0 with proof of burn on 2.0."
So you'd do the same thing as for the transfer to the Beacon but in reverse. Making eth on PoW or PoS indistinguishable.
It's not clear they plan to add this transfer, however, with much seemingly in flux. Justin Drake, seemingly the mastermind of this eth 2.0 plan, and ethereum's co-founder Vitalik Buterin have suggested it might be implemented by the end of 2020, but Joseph Lubin of ConsenSys stated phase 1 and 2 are to be merged and are likely to go out by the end of 2020.
So what exactly is the situation remains somewhat unclear, but exchanges have a few options.
ETH 2.0 Listing Politics?
From what we understand exchanges will be able to list ethereum coins on the Beacon chain soon after it launches, with validators seemingly able to transfer eth to other validators.
It's not clear whether such eth can be transferred to someone that just has a beacon chain address, or whether there will be non-validator addresses at all on the beacon chain, to begin with.
That's because the beacon is meant to be just a coordinator of where and which shard the eth should validate, but there would initially be no shards in which to move and do things, with it being a dummy blockchain to start off.
Why this eth would be listed at all during this period is not very clear. Obviously stakers might want to not stake anymore and give this eth to someone else who doesn't want to bother going through the deposit contract, but they could also just wait.
Otherwise, you'd think there would have to be an eth1 and eth2 listing as they obviously sort of different coins because one has the defi and everything, while the other is just staking.
If they wait instead for full sharding before listing, then arguably it's still two different coins because one is on the PoS chain, while the other is on PoW.
To what extent they're different coins may depend on how wallets are implemented and just what the addresses are.
If we'd have two different address formats, which you'd think there would be as it's different blockchains/networks, then trying to send PoS eth to a PoW address might be no different than sending it to a bitcoin address.
That suggests there might be no choice but to have two listings, as the only way these blockchains can connect is through a "centralized" point by going through the deposit contract at either end.
Otherwise, they're kind of different worlds with no relation to each other from a usability perspective until they merge with eth1 becoming a shard of eth2.
So there might actually be no listing politics as it may be the case objectively there will have to be two listings, to begin with until the merger, but that can become quite a bit messy.
Primarily because which one is actually eth? They both are, but at least for some time, they're not quite one eth.
Twilight Cryptoeconomics
Analyzing this from the prospective of a consensus that two eths will initially be listed, is not easy at all because eth1's supply will fall as it burns, while eth2's supply will rise to the same extent.
People will not have both eth1 and eth2, so it wouldn't be a 'doesn't matter because the combined price' situation.
So as supply falls you'd think eth1's price would rise, but only if demand remains constant or increases. Some such demand might actually fall as it goes to eth2, otherwise the latter wouldn't have a market.
Eth1 would probably be the dominant chain for some time because eth 2 would basically have to start from scratch presuming they have different addresses which you'd think they would.
So this is both a migration and a split like btc/bch but without cloning accounts in as far as every single eth business/service would have to upgrade.
It's different networks. Even with eth1 sharded into eth2, the eth infrastructure might itself be "sharded." Hence perhaps why Buterin initially said such merger would be in many, many years.
Does it Matter?
Not if you have eth1, excluding what demand it might attract because of the eth2 plans. That's because if eth2's price is much higher, then you just go to eth2.
Likewise, if the price of eth1 is much higher, since technically apparently it's just a smart contract deposit to go back from eth2, you just go to eth1.
Meaning at an individual level it might not matter much, and this ability to go back and forth can be done by bots, but it's not clear whether much value would be lost to these bots as unlike in a chain-split, everyone has only one coin, yet there could well be two different prices.
Nor is it clear which one would be called eth exactly. Justin Drake, as far as we are aware, distinguished some time ago between eth and beth, unless we misremember and it was someone else. Point being ethereans themselves are already calling the place they're going beth.
The Ethereum Foundation has the trademark for ethereum as far as we are aware, but it's not clear whether there's any trademark for eth. So there could well be a situation where what is intended to be eth ends up being beth.
Making all this quite a bit of a mess that can't even be avoided because obviously it's a fairly big ecosystem with some unfriendly exchanges which, in some cases, should be expected to do what is the most damaging for eth.
Or there are just two eths with their own use cases during some transition period of years, with this then somehow to become one eth even though you have to move the entire global network, without a clear answer as to why they should move.
Capacity, obviously, but BCH has capacity yet not much use. Eth has smart contracts dapps, is more decentralized, and has adoption, but that's eth1.
Does MakerDAO, for example, go to eth2, when, how? Do they just cut it off at eth1 and pack their bags to eth2, or copy-paste on eth2 with it being on both. If the latter, how long would that take after the launch?
Replicate that for the entire ecosystem, and you have to wonder whether this isn't going into some wilderness.
A Hacker Sells Personal Info From Databases Of Trezor, Ledger And Other Platforms
The hacker that breached the Ethereum.org forum is allegedly selling the databases for the three most-popular crypto hard wallets — Ledger, Trezor, and KeepKey. The three databases contain the name, address, phone number, and email for more than 80,000 users combined, however, they do not contain passwords for the accounts. The hacker has also recently listed the SQL database for the online investment platform, BnkToTheFuture.
On May 24, cybercrime monitoring website, Under the Breach, spotted the hacker's new listings for the databases of the top hardware wallet providers. The hacker claims to be in possession of account information corresponding to nearly 41,500 Ledger users, over 27,100 Trezor users, and KeepKey's 14,000 customers. Chat logs posted to Twitter indicate that the data was stolen through exploiting a vulnerability to the popular e-commerce website platform Shopify.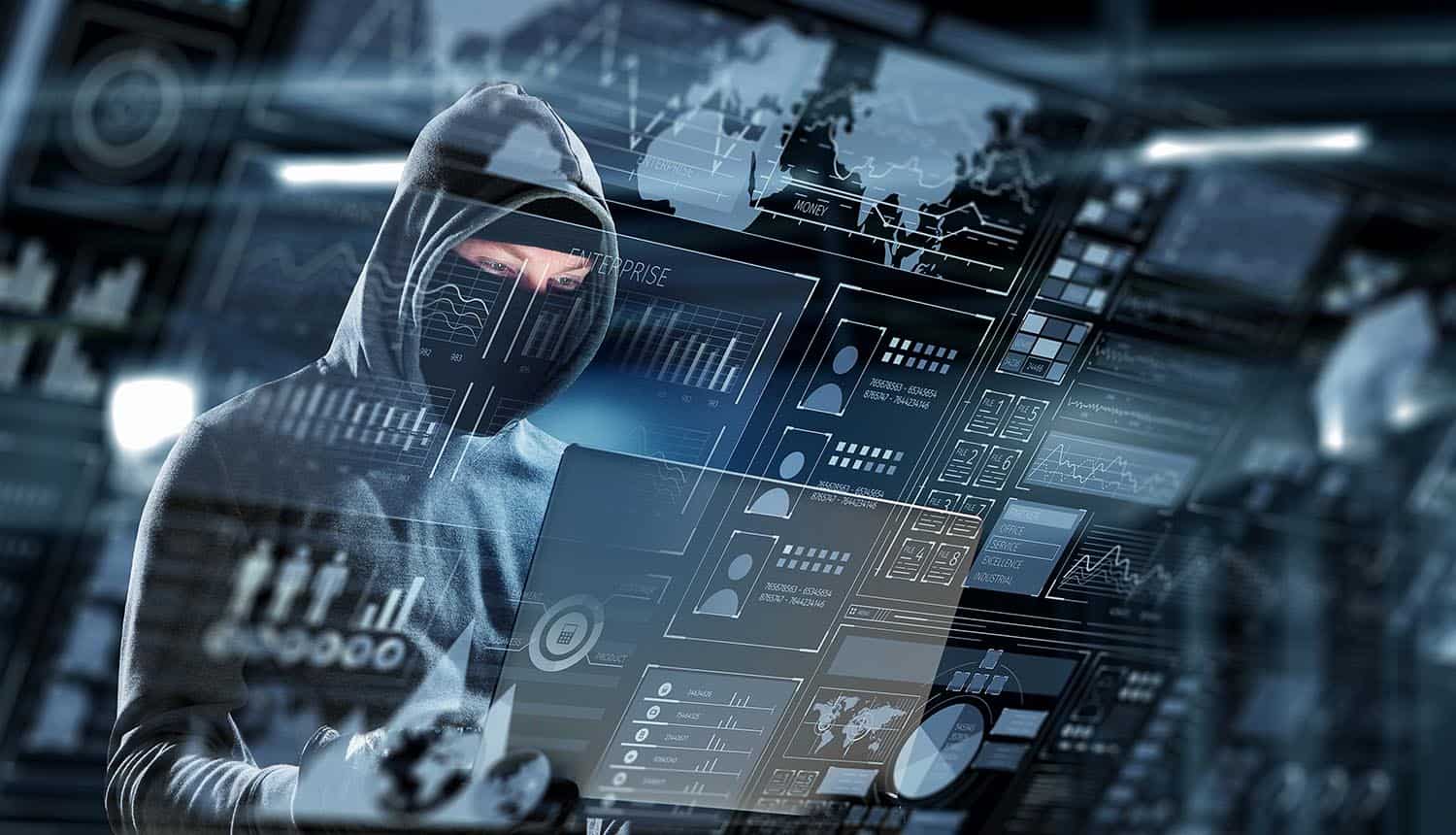 The hacker is now advertising the databases of 18 virtual currency exchanges and forums, in addition to the email lists of two crypto tax platforms. The databases include the full SQL for Korean exchange Korbit spanning 4,500 users, three databases for Mexican trading platform Bitso, and the complete account information including passwords for blockchain platforms Blockcypher, Nimirum, and Plutus. The hacker specifies he is only interested in premium bids, stating: "Don't offer me low dollar, only big money allowed."
Last week, BlockFi reported a data breach resulting from a Sim-swap attack. Customers' full names, email addresses, dates of birth, and physical addresses were leaked. Client funds were not impacted. At the end of April, Etana, a custody firm that provides services to Kraken, also suffered a data breach that did not see any customer funds lost.
Binance Freezes Assets That Were Stolen From Upbit In 2019
An address associated with the $50 million hacks of South Korean crypto exchange, Upbit, has moved some of the stolen Ethereum (ETH) to Binance. The world's biggest exchange immediately froze these funds on its platform and has initiated an investigation. On May 13, Whale Alert tweeted that a 137 ETH ($27,164) transaction was moving funds derived from hacked Upbit exchange to Binance.
According to the transaction details, the transfer occurred at 12 p.m. EST. Less than one hour after the transaction was flagged, Binance CEO Changpeng Zhao, or CZ, stepped into the tweet thread to report that the transferred funds were frozen on Binance. CZ said that Binance is getting in touch with Upbit to investigate the transaction. The crypto exchange will also alert law enforcement authorities, CZ added. Binance's CEO wrote:
"Frozen will work with #UpBit to verify and get law enforcement involved and hand off the funds. Waiting for someone to complain on social media about us freezing funds. But fight bad actors, we must."
Upbit suffered a 342,000 ETH theft in November 2019, with the amount accounting for $50 million at the time of the hack. As a result of the attack, anonymous hackers managed to steal the funds by transferring the ETH from Upbit's hot wallet to an anonymous crypto address. Subsequently, Whale Alert reported movement of the stolen funds in early December 2019. Upbit eventually took a number of measures to protect its exchange from further attacks. 
By mid-January 2020, Upbit completed a security update in response to the attack, revamping its wallet system for all traded crypto assets like ETH, Bitcoin (BTC), Litecoin (LTC), XRP and EOS. In April 2020, Upbit partnered with major crypto analysis and compliance firm, Chainalysis. As part of the agreement, Upbit started using Chainalysis' Know-Your-Transaction tool to provide a safe trading environment and comply with the established procedures in the Asia-Pacific region.
Telegram Is Not Walking Away From TON and Gram Tokens
Per a May 12 message from Telegram CEO Pavel Durov, the company is calling it quits on the Telegram Open Network (TON) and the linked Gram tokens following a lengthy battle with the United States Securities and Exchange Commission. After announcing the TON network and Gram token back in 2017, Telegram is now officially terminating its involvement with the project, Durov said.
In the post, dubbed "What Was TON And Why It Is Over," Telegram CEO said that they made the decision in response to a U.S. court prohibiting Telegram from distributing its Gram tokens anywhere in the world. Durov wrote:
"The US court declared that Grams couldn't be distributed not only in the United States but globally. Why? Because, it said, a US citizen might find some way of accessing the TON platform after it launched So, to prevent this, Grams shouldn't be allowed to be distributed anywhere in the world – even if every other country on the planet seemed to be perfectly fine with TON."
In the post, Durov explicitly criticized the U.S. government's involvement and efforts to prevent the launch of a project based on principles of decentralization pioneered by Bitcoin (BTC) and Ethereum (ETH). Reiterating his recent negative remarks about the U.S., Durov wrote that the global community is still dependent on the U.S. when it comes to finance and technology. 
"Unfortunately, we – the 96% of the world's population living elsewhere — are dependent on decision-makers elected by the 4% living in the U.S.," he added. Telegram CEO also emphasized that the court decision breaks sovereignty of jurisdictions around the world, saying:
"This court decision implies that other countries don't have the sovereignty to decide what is good and what is bad for their own citizens. If the US suddenly decided to ban coffee and demanded coffee shops in Italy be closed because some American might come there – we doubt anyone would agree."
By abandoning the TON project, Telegram seems to have lost its long-running legal battle to the U.S. SEC. The SEC brought an action against Telegram in October 2019, a few days before the firm was planning to launch the TON network. In the lawsuit, the SEC accused Telegram of violating the U.S. securities law by conducting its $1.7 billion initial coin offering in 2018. In March 2020, a U.S. court recognized that the SEC had a good chance of proving that Telegram's GRAMs were unregistered securities. Telegram CEO Pavel Durov subsequently suggested a reimbursement plan on April 30, apparently accepting the court's decision.
Telegram's departure from the TON project may not be the end of the Telegram Open Network's story. Durov's sudden announcement comes after the Free TON, an independent community of validators, launched the TON blockchain independently from Telegram on May 7. Mitja Goroshevsky, a key member of the Free TON community and CTO at TON Labs, a third-party group of TON infrastructure developers, commented on Durov's announcement:
"Well, it's quite clear. Pavel was forced to do this statement. Yet I agree with every sentiment it has and particularly with the last statement regarding decentralization. This resonates exactly right with Free TON goals. We will continue to develop, build, and distribute TON around the world. We will get it into the hands of millions of people. Because that is the right goal!"
Regarding the Free TON launch, Durov clearly said that Telegram will not have any affiliation with any entities involved in further deployments of the TON technology. Concluding the post, Telegram CEO appeared to encourage the independent launch of the TON network, saying:
"I want to conclude this post by wishing luck to all those striving for decentralization, balance, and equality in the world. You are fighting the right battle. This battle may well be the most important battle of our generation. We hope that you succeed where we have failed."