What Part Of The World Will Be The Leader When It Comes To Blockchain?
Since the end of World War II, the United States has been an undisputed global leader in innovation. From putting a man on the moon to the "Traitorous Eight" of Fairchild and the birth of today's Silicon Valley, the U.S. has been at the forefront of embracing emerging technology. This position has given the country a strategic advantage in dictating how technology is adopted and set the basic standards for its use. However, as we enter the new decade, the U.S. is at risk of losing its place as the leading innovator to Asia, impacting our technological future significantly.
The largest competitor to the American innovation hegemony in China. Over the past few years, China has heavily focused on developing emerging technologies such as blockchain and AI. WhilePwC survey respondents viewed the U.S. as the most advanced territory developing blockchain today, they believe that in the next three to five years, the leader will be China. Over 500 projects have registered with China's Cyberspace Administration since being required to do so this past January.
There are nearly three times as many blockchain-related patents filed in China than the next closest country. China's spending on blockchain technology will exceed $2 billion by 2023 according to a report from American market intelligence firm IDC. Even local governments are pledging funds to blockchain projects.
All this activity and interest in blockchain technology has come about because the Chinese government openly supported it. Blockchain development became a national priority when it was included in the country's "13th Five Year Plan" back in 2016. China President Xi Jinping reinforced its importance to the country's future during a speech in late October of last year, stating:
"We must take blockchain as an important breakthrough for independent innovation of core technologies, clarify the main directions, increase investment, focus on a number of key technologies, and accelerate the development of blockchain and industrial innovation."
He also stressed that "it is necessary to lead the standard-setting and right to speak in the world."
China is not known for little government oversight, and its approach towards blockchain is no different. A Chinese official even explained on state TV:
"When talking about blockchain, many people are talking about 'decentralization.' I'd like to make a small change to the word. I think the essence of blockchain is 'de-intermediarization.' There is no way to get rid of the center."
The standards China would like to set strongly differ from the underlying philosophy of peer-to-peer transactions created without the involvement of a state or central party. For blockchain pursuits, this might pose an uncomfortable thought, as Washington Post columnist Josh Rogin described: "While Westerners envision blockchain-based Web 3.0 as an open system, China could build a closed blockchain that it controls and corrupts for its own purposes." By leading the standard-setting, China could significantly steer the industry in any direction of its liking and potentially limit the adoption of certain blockchain platforms it can't control.
One way to set standards is to work with other global players early. Partnering with 12 EU member states and 5 Balkan countries, China created the China-CEEC Blockchain Centre of Excellence, "focused on boosting the applied and fundamental research on blockchain and DLT technologies." China also formed a banking consortium with the other BRIC countries to "collaborative research on distributed ledger and blockchain technology in the context of the development of the digital economy." Even Walmart and IBM joined forces with JD.com and Tsinghua University to create the Blockchain Food Safety Alliance to "enhance food tracking, traceability, and safety in China."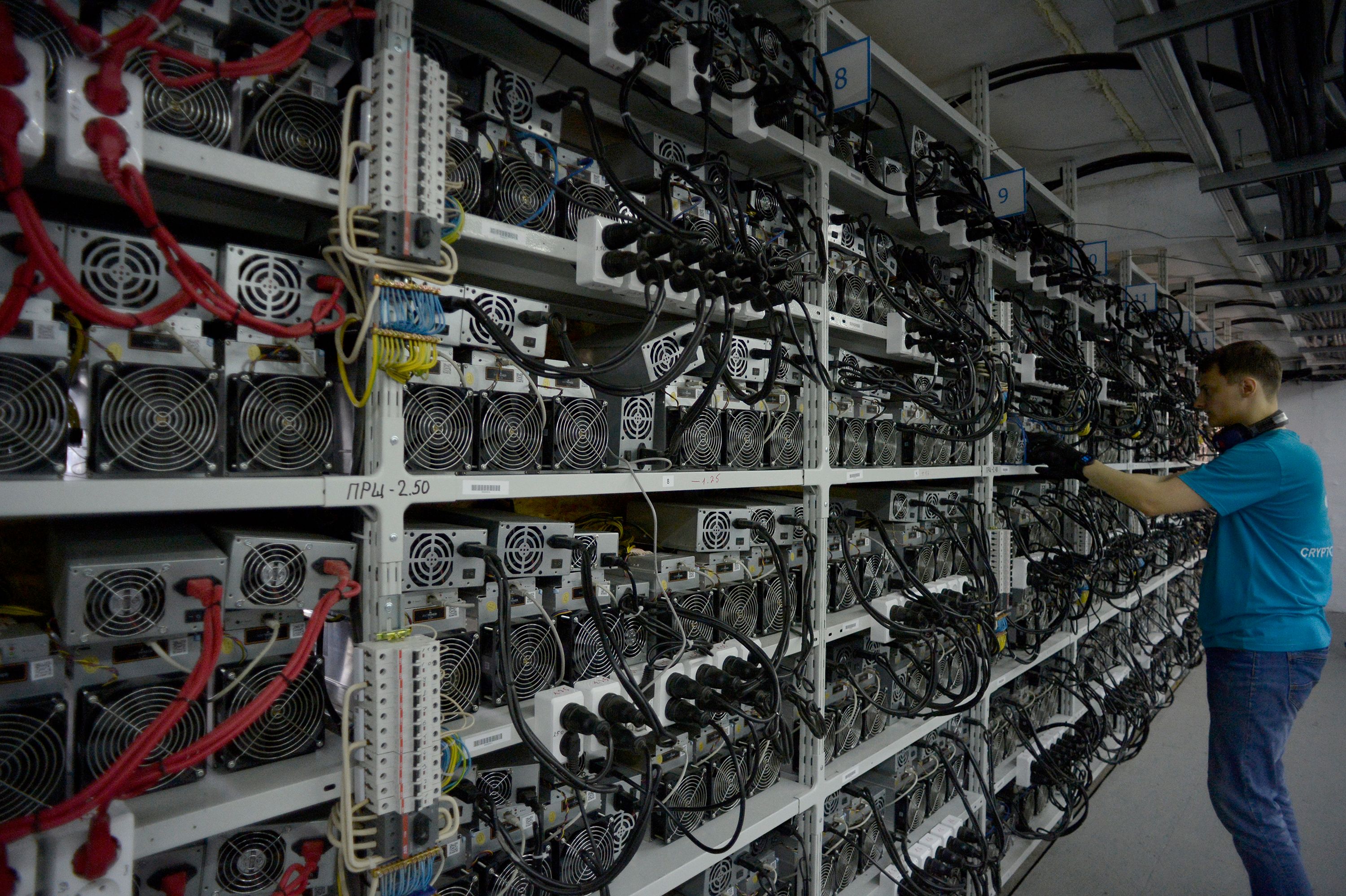 While China is certainly in the best position to lead blockchain innovation, it's not the only country that could outpace the U.S. this coming decade. The Korean market also has the potential to become a leader for blockchain adoption in the world. The country is pioneering blockchain adoption in many areas of large businesses, startups, and government. The Ministry of Science and Technology in South Korea has launched initiatives for training blockchain developers, and the Seoul Metropolitan Government plans to invest over $1 billion in blockchain and fintech startups by 2022.
A major part of enterprise blockchain development is happening in India. India is the number one country worldwide in the highly specialized field of systems integration engineering, and as a global leader in software innovation, India houses some of the world's leading blockchain teams. India's blockchain development leaders are leading decision-making and engineering for enterprises around the globe.
While other countries are gaining on its position, the U.S. can still take action to keep its place as the leading global innovator. Through a combination of government intervention, investment and partnering with both private and public enterprises, the U.S. can support young industries like blockchain, fostering its growth and setting the standards for its use.
3 Big Blockchain Firms Working Together On A DeFi Product That Pays Passive Income
In a special announcement made at the Unitize conference on July 6,  Cosmos, Polkadot, and Terra revealed a new DeFi savings product called Anchor that aims to offer dependable interest rates on stablecoins deposits. The companies involved in the creation of Anchor plan to launch it across their respective blockchains at the end of Q3 this year and scale across to other PoS blockchains in the future. Do Kwon, founder and CEO of Terra, explained in a prepared statement:
"While DeFi staples such as Maker and Compound have been revolutionary in creating fully decentralized crypto money markets, the volatility of their interest rates makes them unsuitable to be used as a household savings product. DeFi mass adoption needs the creation of a fully decentralized savings account that offers dependable APR."
Anchor's smart contracts receive stablecoin deposits and use a portion of them to acquire staking positions on compatible Proof of Stake blockchains. Users will receive their passive income from these staking rewards. The initial governance for this platform will come from the Interchain Asset Association (IAA), a newly formed organization that sees Zaki Manian of Cosmos, Jack Platts of the Web3 Foundation, and Do Kwon of Terraform Labs collectively steering the ship.
Telegram Is Set To Shut Down The TON Testnet By August 2020
Although Telegram has terminated its blockchain project, Telegram Open Network (TON), in May 2020, the TON test net has been apparently running for almost one year. In a July 6 update, the official TON development group on Telegram announced that it would be discontinuing its support of the test network for TON. Remaining TON validators will be turned off by August 1. In the post, the TON official recommended network participants save all their relevant data and stop their testing processes. Despite the testnet being set to shut down less than a month from now, network participants will still be able to continue their experimentation after the testnet is terminated. In order to do that, users can install their own testnet validators, described in greater detail in three different how-to documents containing guidelines for the Full Node, the Validator, and Test Grams.
Telegram launched the TON testnet for explorer and node software on Sept. 6, 2019. In anticipation of its scheduled Oct. 31 launch last year, the company released an alpha version of an iOS wallet to work with its native token, the Gram. But Telegram's TON plans were never fully realized, as the United States Securities and Exchange Commission suddenly deemed Telegram's $1.7 billion ICO illegal in mid-October. After a long-running legal battle with U.S. regulators, Telegram agreed to shut down its TON project, as well as return $1.2 billion to investors in line with a court-approved final settlement. As officially announced by Telegram CEO Pavel Durov, the firm had already reimbursed more than $1.2 billion by June 25.
Brock Pierce Enters The 2020 US Presidential Race
Brock Pierce, entrepreneur, crypto venture capitalist, and child star, has announced his USA Presidential run on Twitter July 5. His tweet stated: "
"I, Brock Pierce, am running for President of the United States of America."
Pierce's campaign site states that he is a pioneer digital currency and has raised more than $5 billion for the companies he has founded. Pierce is the Chairman of the Bitcoin Foundation and co-founder of EOS Alliance, Block.one, Blockchain Capital, Tether, and Mastercoin (first ICO). His website, sparse on details, does not say if he is seeking a nomination in a political party or if he is running as an Independent.