What Is The Link Between Transaction Speed and Profitability In Crypto?
Crypto markets move at the speed of light, but many financial institutions today are still using cumbersome cold storage and hardware wallets — the most well-known digital asset security methods — to secure their coins.
However, institutions are realizing that these methods are simply too slow to be practical for day-to-day use, and that using them in 2020 risks falling behind market pace. For financial institutions working with crypto, increasing transaction speed by adopting new storage and transfer tech will be the path toward accelerating profitability in 2020.
It's common knowledge that the price of Bitcoin (BTC) often fluctuates rapidly. In 2011, the Mt. Gox flash-crash — one of the largest in the history of Bitcoin — led to the price of Bitcoin dropping 99.4% in a matter of minutes. Bitcoin has had a solid 2020 so far, with price movements generally trending upward. But even during a strong growth period like the one we're in, prices can vary enormously. In fact, on Feb. 19, Bitcoin had its fifth-largest hourly price drop ever: a drop of nearly $800 in an hour.
Currently, exchanges require prefunding of assets to receive trading credit. This process is cumbersome and requires effective risk management in terms of managing exchange liquidity. At the same time, it does not allow users to easily take advantage of market-positive opportunities across different trading venues. The process is an inefficient use of capital, requiring users to allocate on exchanges even if market forces don't necessarily indicate they should be trading on that exchange, as a trader would never want to be out of position on an exchange. 
All these operational inefficiencies are currently tolerated in order to maximize transaction speeds. In this industry, opportunities can disappear at the drop of a hat, and hedging your position for timeframes of hours can be complicated and expensive. Being able to quickly fund your account with a liquidity provider affects your top-line in a direct way. As a result, quick transaction speeds are an untapped opportunity for organizations that want to accelerate profits this year.
In 2020, it's all about getting the transaction speed as high as possible, which means looking into new ways of storing and moving crypto.
So, you're ready to focus on upping transaction speed in 2020 to maximize profits. An obvious first step toward doing so (and one that would allow a tight grip on asset security) is to scale operations by increasing headcount.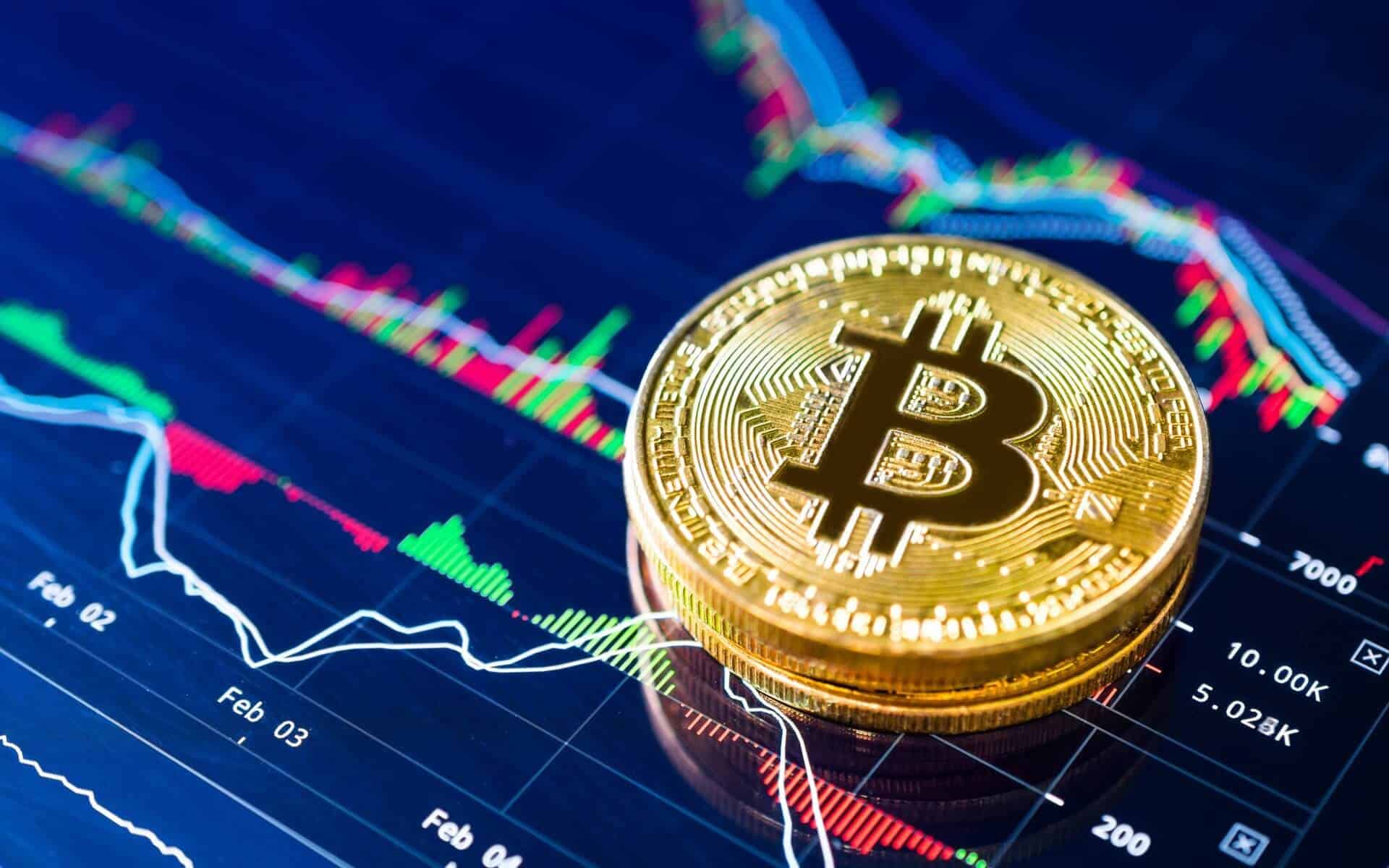 But raw headcount alone can't speed up operations to a level where you're really seeing profit margins change. Ultimately, you can only move as fast as your operational processes allow you to. Whether you have one operations manager, five or 20, sluggish access to your digital assets caused by the limitations of your storage solution will get in the way of execution speed. Needless to say, scaling your operations team will also impact your bottom line. That's why institutions in the crypto space are looking at altering the way they do business entirely. Instead of hiring more operations managers, they're piloting new technologies that make crypto significantly more accessible without sacrificing top-grade security.
One new technology that's gained traction is MPC (multi-party computation) cryptography. When paired with hardware isolation (especially at the chip level), MPC private key sharding removes the possibility of a single point of compromise without jeopardizing instant access to assets. Institutions are also starting to eliminate time-consuming test transfers entirely by joining private networks where deposit addresses have been eliminated. In these networks, whitelisting happens automatically on the backend, preventing spoofing and man-in-the-middle attacks while significantly decreasing transaction times.
Transaction speed is really the next frontier — institutions need to be focused on bringing traders closer to a single credit pool, allowing them to seize market opportunities faster. Some teams have embraced solutions like Fireblocks, Omniex and AlgoTrader to accelerate trade execution and scale operations without increasing headcount, giving them a leg up on the competition.
A Bitcoin Miner Says Craig Wright Is A Fraud Citing 'His Own' Addresses
A message signed by 145 wallets containing Bitcoin (BTC) mined in its first years calls Craig Wright a "liar and a fraud." The message was published on May 25 with a list of 145 addresses and their corresponding signatures. This seemingly proves that the addresses do indeed belong to the person broadcasting the message. The message itself reads:
"Craig Steven Wright is a liar and a fraud. He doesn't have the keys used to sign this message. The Lightning Network is a significant achievement. However, we need to continue work on improving on-chain capacity. Unfortunately, the solution is not to just change a constant in the code or to allow powerful participants to force out others."
Wright has on multiple occasions failed to produce proof of ownership of the alleged fortune of Satoshi Nakamoto, who is believed to have mined more than one million BTC. An easy way of doing so is by signing a message with the cryptographic private key of the wallet in question, which can be checked with the public key. Given that Wright tried to evade every occasion where he would have been forced to conclusively prove ownership, many in the community doubt that he owns those Bitcoins — and thus, that he's Satoshi Nakamoto.
The signed message bears some similarity to a 2015 message coming from Satoshi's email address, saying "I am not Craig Wright. We are all Satoshi." While the first part of the new statement rehashes the same concept, the message then expresses an opinion on the debates that ravaged Bitcoin before Bitcoin Cash (BCH) spun off into its own chain. The blocks mined by this unknown person fall outside of the Patoshi pattern, which is the basis behind the claim that Satoshi mined more than 1 million BTC. 
Nevertheless, there is no absolute certainty in identifying which blocks are Satoshi's and which are not. It seems likely that the similarity is a tribute to the alleged Satoshi message. The early Bitcoin miner appears to have a middle ground position between Bitcoin and Bitcoin Cash. While he praises the Lightning Network, he also argues for higher on-chain capabilities. However, he does not believe that raising the block size, or "changing a constant in the code," is the solution. This is the second time in less than a week that an early miner suddenly showed activity.
The Kleiman case rests entirely on the assumption that Wright is Satoshi, which would entitle Ira Kleiman to half of those Bitcoins. Wright has already been accused of perjury and forging documents, and the early miners' activity put him in a tough spot for continuing to claim that he is Satoshi. It is becoming ever more obvious that Wright has no access to those coins, which would nullify the long-running case, set to enter trial on July 6.
Is Crypto Growing In Africa?
Crypto adoption is making significant advances in Africa, with crypto ownership, trade volume, and regulation all moving toward greater adoption. A recent report by Arcane Research and Luno found that Uganda, Nigeria, South Africa, Ghana, and Kenya are frequently among the top 10 countries by Google searches for the word "Bitcoin." The report describes the continent as "one of, if not the most promising region for the adoption of cryptocurrencies," emphasizing Africa's combination of low existing crypto adoption alongside an "enormous" domain possibility. The firms emphasize that Africa exhibits a young population, frequent monetary crises and currency failures, large unbanked or underbanked populations, and expensive means of payment.
While Nigeria has long dominated the continent's trade volume, the report found that South Africa has the highest percent of cryptocurrency ownership or use among internet users in Africa with 13%, followed by Nigeria with 11%. Worldwide, South Africa ranks fifth for crypto adoption among connected citizens. This past week saw South Africa post its second-strongest weekly volume on peer-to-peer Bitcoin (BTC) marketplace Localbitcoins, with nearly $1.65 million worth of BTC changing hands.
The surge in trade activity saw total P2P volume for South African trade edge out Kenya last week with $1.95 million in trade across Localbitcoins and Paxful. Last month, South Africa's financial regulator issued a policy document asserting that crypto-assets and activities relating to virtual currencies "can no longer remain outside of the regulatory perimeter."
Nigerian P2P trade is rallying to record highs, producing $9.2 million in combined weekly trade. Kenyan trade has also seen a recent spike, with Localbitcoins trade between BTC and the Kenyan shilling producing its second-strongest week on record for the third consecutive time. Morocco and Egypt have also posted record trade activity in recent weeks. The increase in volume across the continent has also seen P2P volume from Sub Saharan Africa beat out Latin America for the first time.
Craig Wright Says He Did Not Transfer 'Satoshi' Coins, Leaving Him in Legal Catch-22
Bitcoin's SV's billionaire benefactor Calvin Ayre revealed Satoshi claimant Craig Wright has denied moving 50 BTC from a long-dormant address thought by some to belong to the Bitcoin founder. On Wednesday, an unknown party moved 50 BTC ⁠— roughly $486,000 worth — from an address containing coins mined barely one month after the launch of the Bitcoin mainnet in 2009. But in a Twitter response to Blockstream's Adam Back, Ayre said it had nothing to do with Wright:
"It was NOT Satoshi, I just spoke with him and Craig confirmed not him."
However, the address in question, 17XiVVooLcdCUCMf9s4t4jTExacxwFS5uh, is among the 16,000 listed in a court document in the Kleinman v. Wright case, that Wright claims as his own. The Catch-22 in this situation is that Wright has denied in court he has access to the private keys to the addresses, so if he said he moved the 50 BTC he'd be in trouble. However if someone else moved the coins, that would indicate the address does not belong to him, again leaving him in a potentially sticky legal situation. If Ayre is to be believed regarding Wright's denial, the latter could face serious complications in the ongoing trial. The judge has already questioned Wright's credibility on more than one occasion.
Prior to Ayre's response, the movement of 50 BTC from the dormant wallet had many in the crypto community asking whether Nakamoto himself was back. The wallet address is not one associated with the Bitcoin creator, but the 11-year gap in activity still caused a 5% drop in BTC price — from the $9,700s to $9,400s — when the news broke.
Wright's denial should stem any fears he's about to sell off a large amount of Bitcoin. In 2018, he posted an ominous warning on Slack, explaining in detail how he'd be selling a "large volume of BTC" around the time of a halving that would tank the price. Others in the crypto community, however, are highly skeptical the tokens belong to either Nakamoto or Wright. Blockstream founder Adam Back thinks if the real Satoshi were to liquidate some of his holdings, he would choose a more anonymous address.