What Is The Link Between Transaction Speed and Profitability In Crypto?
Crypto markets move at the speed of light, but many financial institutions today are still using cumbersome cold storage and hardware wallets — the most well-known digital asset security methods — to secure their coins.
However, institutions are realizing that these methods are simply too slow to be practical for day-to-day use, and that using them in 2020 risks falling behind market pace. For financial institutions working with crypto, increasing transaction speed by adopting new storage and transfer tech will be the path toward accelerating profitability in 2020.
It's common knowledge that the price of Bitcoin (BTC) often fluctuates rapidly. In 2011, the Mt. Gox flash-crash — one of the largest in the history of Bitcoin — led to the price of Bitcoin dropping 99.4% in a matter of minutes. Bitcoin has had a solid 2020 so far, with price movements generally trending upward. But even during a strong growth period like the one we're in, prices can vary enormously. In fact, on Feb. 19, Bitcoin had its fifth-largest hourly price drop ever: a drop of nearly $800 in an hour.
Currently, exchanges require prefunding of assets to receive trading credit. This process is cumbersome and requires effective risk management in terms of managing exchange liquidity. At the same time, it does not allow users to easily take advantage of market-positive opportunities across different trading venues. The process is an inefficient use of capital, requiring users to allocate on exchanges even if market forces don't necessarily indicate they should be trading on that exchange, as a trader would never want to be out of position on an exchange. 
All these operational inefficiencies are currently tolerated in order to maximize transaction speeds. In this industry, opportunities can disappear at the drop of a hat, and hedging your position for timeframes of hours can be complicated and expensive. Being able to quickly fund your account with a liquidity provider affects your top-line in a direct way. As a result, quick transaction speeds are an untapped opportunity for organizations that want to accelerate profits this year.
In 2020, it's all about getting the transaction speed as high as possible, which means looking into new ways of storing and moving crypto.
So, you're ready to focus on upping transaction speed in 2020 to maximize profits. An obvious first step toward doing so (and one that would allow a tight grip on asset security) is to scale operations by increasing headcount.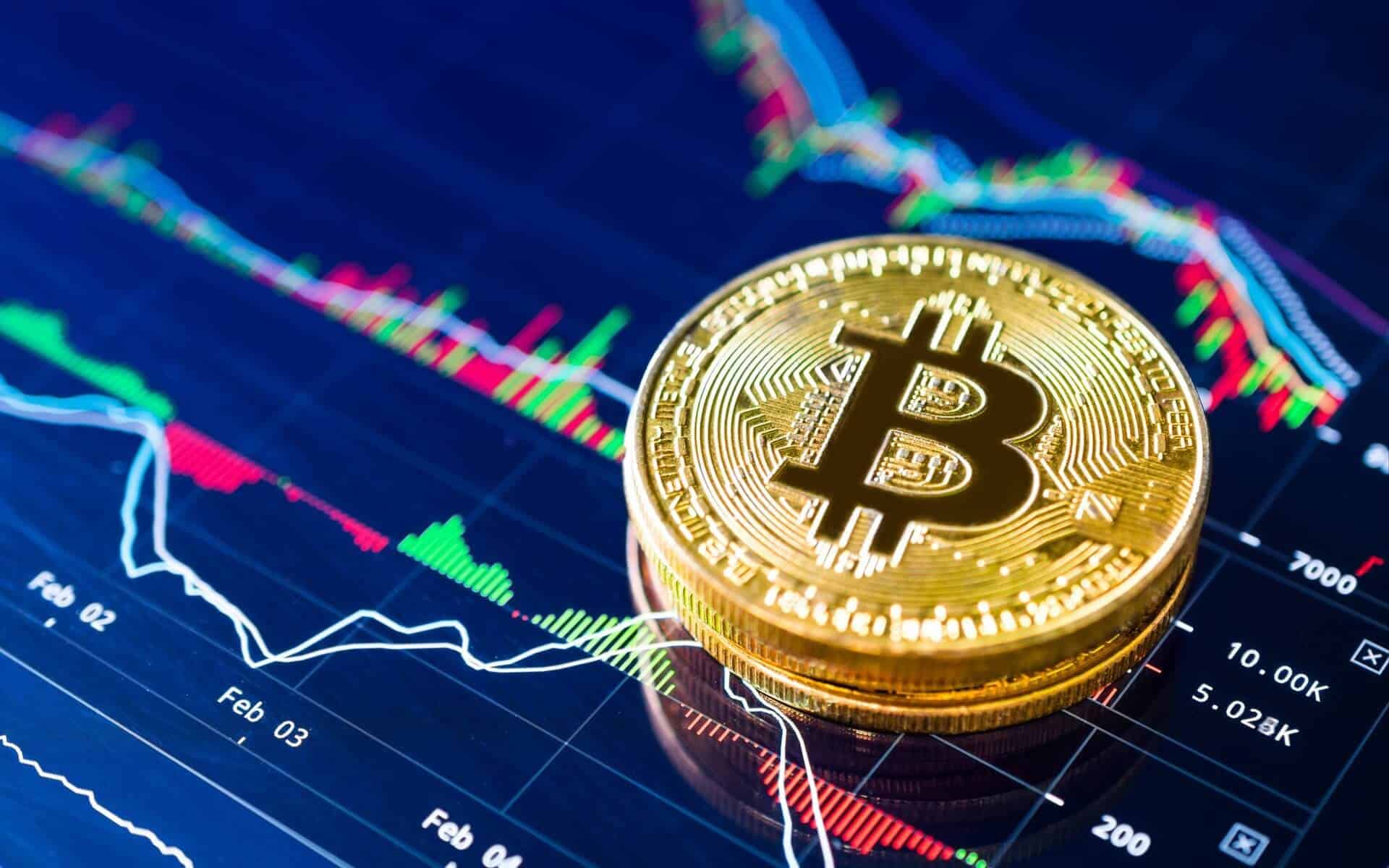 But raw headcount alone can't speed up operations to a level where you're really seeing profit margins change. Ultimately, you can only move as fast as your operational processes allow you to. Whether you have one operations manager, five or 20, sluggish access to your digital assets caused by the limitations of your storage solution will get in the way of execution speed. Needless to say, scaling your operations team will also impact your bottom line. That's why institutions in the crypto space are looking at altering the way they do business entirely. Instead of hiring more operations managers, they're piloting new technologies that make crypto significantly more accessible without sacrificing top-grade security.
One new technology that's gained traction is MPC (multi-party computation) cryptography. When paired with hardware isolation (especially at the chip level), MPC private key sharding removes the possibility of a single point of compromise without jeopardizing instant access to assets. Institutions are also starting to eliminate time-consuming test transfers entirely by joining private networks where deposit addresses have been eliminated. In these networks, whitelisting happens automatically on the backend, preventing spoofing and man-in-the-middle attacks while significantly decreasing transaction times.
Transaction speed is really the next frontier — institutions need to be focused on bringing traders closer to a single credit pool, allowing them to seize market opportunities faster. Some teams have embraced solutions like Fireblocks, Omniex and AlgoTrader to accelerate trade execution and scale operations without increasing headcount, giving them a leg up on the competition.
California Governor Mentions Bitcoin in Speech About 'Extraordinarily Bad People'
California Governor Gavin Newsom warned the public against Bitcoin (BTC) fraudsters during his live speech about the coronavirus outbreak. On March 26, Newsom mentioned the leading cryptocurrency as part of his official speech about what measures had been taken by the state to prevent the further spread of the virus in California. Newsom went on raising the public's awareness and understanding that "extraordinary people, who do extraordinary bad things," are apparently taking advantage of the pandemic, and further explained:
"That doesn't just include an interface with the government, but people claiming that we need to send the equivalent of Bitcoin in advance to get some materials before they can send them. Questionable activities like that."
Newsom thus joined the ranks of other global authorities, who are concerned of cryptocurrency fraudsters trying to capitalize on the widespread coronavirus fears. More recently, the United States Commodity Futures Trading Commission cautioned the public that scammers commonly use major news events like the spread of COVID-19 in order to add credibility to their scam schemes or manipulate emotions. The United Kingdom police also issued a warning against COVID-19 scammers, after it identified 21 cases of fraud involving the virus, earlier in March. Some online perpetrators are even impersonating the World Health Organization in an attempt to steal cryptocurrency donations to fight the COVID-19 pandemic.
U.S. Government Extends Daily Trillion Dollar Repo Making Crypto Market Smaller
The U.S. government has extended its daily trillion-dollar repo mission until the end of March, making the entire crypto market cap seem even smaller by comparison. "The Federal Reserve Bank of New York announced it will further extend its daily repurchase agreement operations (also known as 'repo') to $1 trillion for the rest of March," CNBC said in a March 20 news update. "Repos are when banks submit high-quality collateral, such as Treasurys, in exchange for reserves from the Fed," the news outlet explained. "Banks then use the money to fund their short-term operations."
After multiple days of falling stocks, the U.S. Federal Reserve injected $168 billion into the financial system. Wilshire Phoenix CEO Bill Herrmann, in a recent interview, said this was "like throwing pennies at a freight train and expecting it to stop." He added, "It may sound crazy, but I think it takes $700bn to over a $1tn to stabilize the markets." On March 17, the Fed announced the injection of $1 trillion per day for the entire week. Today's news stretches that time horizon until April. Morgan Creek Digital co-founder Anthony Pompliano's thoughts on the matter suggest that the government will once again extend these operations from here. On March 20, Pompliano tweeted:
"Remember when the Fed said they were only doing $1 trillion in daily repos for this week? Many of you said it would be a few days and over. I disagreed. They just announced they'll do it through the rest of the month now. Who wants to bet it doesn't stop there?"
At the height of crypto market euphoria in January 2018, the market cap of the entire crypto space hit approximately $800,000,000. The Fed will inject more than this amount every day for the rest of March. Bitcoin has held relatively solid in price during these unstable times, even amid traditional markets falling. Time will tell whether crypto's largest asset has decoupled from other markets again, as well as what the effect of these cash injections on the crypto space will be.
Genesis Mining Says If The Economic Crisis Deepens Bitcoin Will Become The New Gold
Philip Salter, head of operations at Genesis Mining, believes that economic meltdown may lead to a growing value for Bitcoin as a hedge against the banks. In the last couple of weeks, there has been a lot of turmoil in the Bitcoin world. There was a rapid decline in hashrate, followed by an even more precipitous price drop. This was particularly troublesome in view of the impending halving. Phil Salter who is a prominent voice in the mining space, spoke on whether miners played a major role in the recent market decline, Salter observed:
"It's no different from traditional markets, you have to sell everything to keep the operations going, to pay off your debts. As a miner you have bills to pay, you have to pay for electricity, for operations; and your expenses are in dollars, so as the price of bitcoin is dropping, it means you have to sell more of your inventory just to keep going."
Up to a point, it's a snowball effect — as price falls, miners are forced to sell more of their inventory, and as they are selling more — the surplus in supply drags the price further down.  However, there is a point when for a given miner, it makes more sense to shut off electricity and halt production until markets begin to recover.
One of Bitcoin's most popular narratives has always tried to portray it as the new gold. However, Bitcoin has been breaking away from that narrative by following the trajectory of the traditional markets. Whether this latest reversal will continue largely depends on the severity of the crisis, Salter believes:
"If this economic crisis is contained, then it will not have major implications for Bitcoin. However, if there is a real collapse, then the interest in Bitcoin will explode. It will go back to being seen as a hedge against the banking system. The more skepticism people will have in the old economy, the more they will flock to Bitcoin."
With the third Bitcoin having just 53 days away, things are about to get even more interesting.