Wells Fargo Joins Elliptic's Second Investment Round
Wells Fargo Strategic Capital, the venture arm of the fourth-largest bank in the U.S., is contributing $5 million to Elliptic's Series B funding round. According to a Feb. 13 press release, the investment will help the company build products for large financial institutions. The latest investment brings Elliptic's Series B raise to more than $28 million. Previous investors include Japan's SBI Group and Santander InnoVentures, an investment branch of the Spanish bank. 
The additional resources will be used to fuel Elliptic's expansion in Asia. Additionally, the company hopes to accelerate the development of Elliptic Discovery, a compliance solution for banks. The system is designed to let banks correctly identify high-risk customers who transact with cryptocurrency exchanges. It will feature detailed profiles for more than 200 exchanges, providing more granular data on the level of regulatory compliance for each. This could help prevent indiscriminate countermeasures raised even against legitimate exchanges.
The past year has seen many governments around the globe made significant moves to fight money laundering. In June, the Financial Action Task Force (FATF) issued a global regulatory framework that included directives for crypto assets. It focused on their assumed money laundering risk, mandating heightened identity checks — among other things. The European Union proposed in 2019 and enacted in 2020 its fifth evolution of the Anti Money Laundering Directive (5AMLD). 
The regulations stipulate that all member countries must enforce compliance with anti-money laundering (AML) procedures, which include clear identification and an activity questionnaire. The directive explicitly called out cryptocurrency service providers. In the U.S., the head of the Financial Crimes Enforcement Network (FinCEN) noted that exchanges and stablecoin providers must adhere to AML regulation.
Head Of Blockchain At European Commission Describes Usefulness of DLT
The head of the digital innovation and blockchain unit at the European Commission (EC), Pēteris Zilgalvis, explained the concise benefits of distributed ledger technology (DLT) in an interview to The Banker, a subsidiary of the Financial Times. In the interview, published on April 3, Zilgalvis talked about the benefits and challenges of the technology. According to him, blockchain provides a powerful framework for data sharing, something that can't be done by normal databases:
"We think that it presents an excellent technology for situations where different stakeholders need to collaborate but, due to competition or legal reasons, they do not want to or are unable to share a single database."
He added that blockchain is not "the solution for everything," but there are applications such as document certification, self-sovereign identities, and regulatory reporting, where DLT is "30% to 80% more efficient."
The distributed nature of blockchain is especially useful in the context of the EU, where it provides a way of coordinating data between member countries without sending it to a central location in Brussels or Luxembourg. This is the rationale behind the European Blockchain Services Infrastructure, which aims to bring public services into a pan-European context. One of the potential uses of EBSI is connecting European banks in terms of their regulatory reporting, for example by sharing client data gathered in their anti-money laundering efforts. Zilgalvis noted that this is a bigger challenge than it may seem, as banks are reluctant to do so due to concerns about competition and user privacy regulations. The European blockchain effort in finding more issues with the political aspect rather than technological, as Zilgalvis revealed:
"The biggest challenge is governance. The best use cases for blockchain are where it is not one enterprise or entity but many. Thus, governance is important."
On the technology side, efforts are being made to improve scaling, consensus mechanisms, and privacy.
Unlike some other governments, namely China, the European Union's blockchain efforts are also coupled with a relaxed stance on cryptocurrencies, according to Zilgalvis"
"We haven't made any moves to prohibit anything, which stands against the stereotype of 'if it moves, Europe regulates it.'"
He added that crypto is regulated through the same principles as any currency and that any future changes will be "very much done in a 'pro-innovation' spirit." European countries are indeed traditionally open to crypto, with recent examples of favorable treatment being found in both France and Germany. The European Central Bank is also pushing for issuing a "digital Euro" in response to Libra and similar worldwide initiatives. Zilgalvis, while noting that this is not EC's area of competence, urged the bank to determine the advantages and risks of the proposal. He added:
"Obviously for the EC, and the EBSI initiative, it would be easiest for us to use the euro in our blockchain infrastructure rather than another digital currency or cryptocurrency."
Lightning Labs Is Using Web's Forgotten Payment Code
Lightning Labs has published its draft specification for Lightning Service Authentication Tokens (LSAT) — a protocol standard that promises to redefine online payments through employing a little known HTTP status code. According to a March 30 blog post authored by Lightning Labs CTO Olaoluwa Osuntokun, LSAT facilitates automated logins and payments using cryptographic credentials — doing away with the current system of credit cards, usernames, and passwords.
Osuntokun states that the LSAT protocol leverages the "widely underused" HTTP 402 'payment required' status code. The 402 error is returned when a user attempts to access a web page that they have not paid for. Wikipedia reports the code is "reserved for future use" and that it was originally intended to be used by a digital payment system, despite no form of digital cash existing when the specification was drafted. Crypto commentator Marty Bent called it a 'huge breakthrough', writing:
"When the Internet was originally designed, specifically HTTP, the architects envisioned that there would be a native payments layer built into the system. However, at the time, there was not a suitable digital cash system in existence that made this easy. Thus, the HTTP 402, or 'Payment Required' status code has practically never been used."
Osuntokun asserts that LSAT will power a "new web" in which "cryptographic bearer credentials" are purchased by users to access services — doing away with the current system of email addresses and passwords for accessing content online:
"In this new web, credit cards no longer serve as a gatekeeper to all the amazing experiences that have been created on the web. LSATs enable the creation of a new more global, more private, more developer-friendly web."
Bent agrees the potential is "massive". "LSAT turns very manual processes into automatic API calls made by wallets, mobile apps, browsers, and extensions," he wrote. "If brought to fruition and widely adopted, this will provide an incredible amount of utility for developers and users alike." Alongside LSAT, Lightning Labs is launching 'Aperture' — described as "an HTTP 402 LSAT reverse proxy" that can be used to "upgrade an existing web resource or API to make It LSAT-enabled, creating a portal from the existing web to the new Lightning-native web."
How The Response To The Coronavirus May Lead To Tokenization
The coronavirus pandemic is the only thing on most people's minds right now around the world. The pending economic fallout is only surpassed by the anxiety induced by surging cases in both the United States and Europe. People remain firmly in quarantine around the world, and consumer demand has fallen off a cliff as people are holed up with only basic necessities. Paired with the awful Purchasing Managers' Index numbers published by the National Bureau of Statistics and the China Federation of Logistics and Purchasing, as well as early U.S. indicators, we're about to experience a double-pronged, concurrent supply and demand shock. 
The Federal Reserve has thrown the kitchen sink at the problem, and when paired with the pending fiscal relief, is set to reach $6 trillion in total relief injections into the U.S. economy. But the fiscal stimulus package and $4.25 trillion Fed lending facility, which is only capitalized by $425 billion, is largely at the discretion of the Fed when it comes to allocating relief funds and zero-interest loans. We already know how that story goes. All you need is a brief primer on a similar Troubled Asset Relief Program package in 2009. Once again, it appears that small businesses — which cannot participate in the $4.2 trillion party — are neglected to the side of the road. 
Small businesses are only allocated $300 billion in their own program, a clear signal of what's about to happen to the lifeblood of American business. Only $300 billion is allocated to support a sector of the private industry accounting for 44% of U.S. economic activity. Is more debt really the solution for restaurants, mom and pop retailers, and other small businesses as they watch their cash flows annihilated under quarantine and social distancing? Probably not. Enter tokenization.
Tokenized assets have undergone several hype cycles since the meteoric rise of the initial coin offering in 2017. First utility tokens, then security tokens and now nonfungible tokens, or NFTs. Most financial institutions tinkered with the concept of security tokens, and some have even completed audits of tokenized real estate investment trusts. However, the problems with tokenized assets have proved more difficult than anticipated.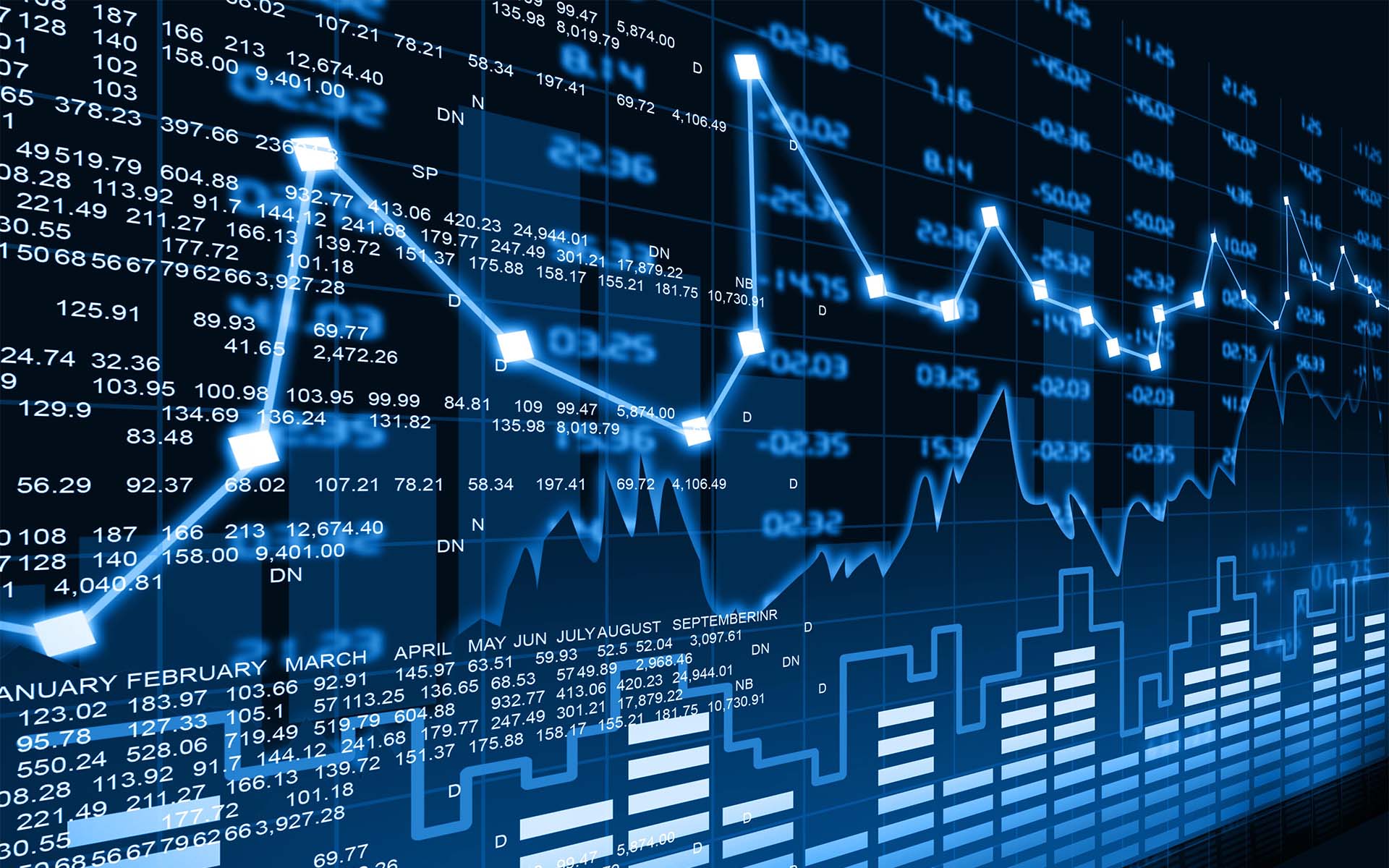 The DeFi ecosystem's surge has spotlighted their potential once again, but the recent MakerDAO disaster did not provide any assurances for financial institutions observing from the sidelines. They have their own problems to deal with now, anyways. However, tokenization may have found its calling card: the dire need of small businesses for capital following the COVID-19 fallout. Look, there are no easy answers at this point. Many American small businesses are likely to go under in the coming months. JPMorgan Chase is projecting a minus 14% gross domestic product for the second quarter, and it appears the unlimited Fed money tap is geared towards major businesses that the government deems above the rest at the discretion of Steven Mnuchin, the secretary of the Treasury Department. Brick-and-mortar stores that are suffering the most right now are only offered more debt as a solution to weeks, maybe months, of lost revenue. Many are already likely in debt. And while many small businesses are likely unaware of the potential of tokenization, for them it may be a release valve if they can't take on more debt. Time to recapitalize.
To understand the positive implications of tokenization for brick-and-mortar stores struggling to stay afloat right now, it's best to use a small, local neighborhood restaurant as an example. Let's call it The Diner. The Diner has had no customers for weeks due to quarantine and people's social distancing. With a financial runway of only one month, the restaurant is in dire straits. Usually, the place is bustling with locals who are loyal customers and friends of the owners. Now, the place is empty. Accessing the small business loan options from the government could take weeks or months, the $1,200 checks from the fiscal stimulus package won't save them, and more debt is onerous anyways. But The Diner has hope: tokenizing its equity and debt, or creating digital token representations of future meals at the restaurant at discounted rates. For example, the owners of The Diner could issue tokens as equity in the business to capitalize on their financial needs. Or they could issue digital tokens representing bonds in the business, just like how mid-level or large corporations perform debt financing, with the exception that the issuance occurs on Ethereum using an NFT-token representation of the contract. I know there are legal ramifications, red tape and hurdles here, but the conceptualizing of access to financial capital is an important first step. 
The government is unlikely to level punitive or injurious legal penalties against struggling small businesses that adapt with nuanced solutions to the crisis at this point, either. Talk about bad PR amid eroding trust in government. Local customers of The Diner could subsequently purchase the NFTs of equity or bonds as a financially prudent move or to be more altruistic and help support the local business if they have sufficient capital and aren't expecting outsized returns. Using a blockchain wallet, The Diner could even extract the best out of the governance, transferability and flexibility of NFTs using TokenScript. One of the simpler solutions for The Diner could be just issuing ERC-20 tokens that represent fixed gift card amounts for use once the restaurant reopens again. 
These would basically look like discounted vouchers, as customers would be purchasing them out of loyalty to The Diner and the anticipation of a reduced price on several of their next meals there. The Diner, relying on the local community's support, could even just launch an ICO and crowdfund money to save the business without the high fees of a distributed ledger technology platform. Legacy financial proponents would argue, "Why the need for tokenization at all?" Well, without diving into how the conventional financial system has high barriers to access, the relief package is largely ignoring small businesses, and the fragility of the financial system  — especially over-leveraged corporations — caused the current dilemma in the first place. 
The advantage lies in the simplicity and rapid rollout on Ethereum. The Diner could roll out tokens within a few hours on Ethereum, notify the local neighborhood about how to participate and have a somewhat liquid market for The Diner NFTs within the day — some maybe even trading in secondary markets. Not an ideal way to enter the tokenization world, but not a bad solution either. When the Fed and government's stimulus package once again ignores the needs of small businesses and instead bails out Wall Street and major corporations, small businesses may have no other option. The only choices for The Diner are to go under, take on more debt via an assuredly slow government lending facility, or resort to tokenization and enter the digital arena of next-generation finance. There are no easy answers to the current crisis and only a few solutions. At least tokenization may provide a small amount of hope for businesses like The Diner.