We Can Call Bitcoin And ETH Commodities, But XRP's Status Is Unclear, CFTC Says
Bitcoin (BTC) and Ether (ETH) are commodities, while the status of XRP is still unclear, the chairman of the Commodity Futures Trading Commission (CFTC) said. CFTC Chairman Heath Tarbert has reiterated the regulator's stance on both Bitcoin and Ether in an interview with online news outlet Cheddar on Jan. 13. Tarbert said:
"So right now, Bitcoin and Ether are the two that we think fall under our jurisdiction."
In the United States, the CFTC is responsible for regulating commodities, while securities fall under the Securities Exchange Commission. At the same time, the chairman has apparently for the first time expressed his thoughts about XRP — the third-largest cryptocurrency by market capitalization. Which is to say, the CFTc remains unsure.
According to Tarbert, the regulatory status of XRP is still unclear so far, despite the CFTC work with the United States Securities and Exchange Commission (SEC) to "to really think about which falls in what box" over the past year. Tarbert said:
"We've been working closely with the SEC over the last year or so to really think about which falls in what box because I think if I hear anything from market participants it's that we really need clarity. That without clarity it's really difficult to figure out how these will eventually be regulated."
Additionally, the CFTC chairman also reiterated his positive stance towards the market of digital assets, noting that the authority has been actively contributing into the market. Tarbert noted:
"In many ways, what we are regulating, we are creating a market for digital assets, so we are allowing digital assets — the ones that fall within our jurisdiction which is, primarily, they have to be a commodity."
The chairman continued to say that by allowing cryptocurrencies to "come into the world of the CFTC," the regulator is allowing the futures market to develop based on these products. According to Tarbert, the CFTC is gradually helping to legitimize the market as well as add liquidity to the digital currency market by providing it with the features of the futures market like price discovery, hedging, risk management and others.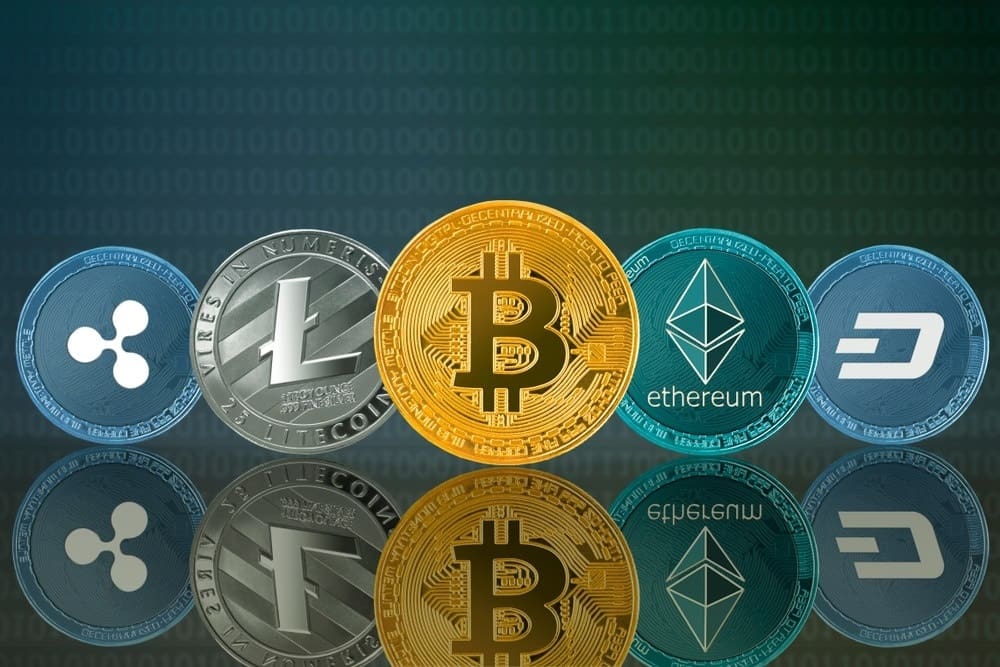 Heath Tarbert, who succeeded former CFTC chairman Christopher Giancarlo in July 2019, said for the first time that Ether was considered by the regulator as a commodity in October 2019. The CFTC previously made a similar statement about Bitcoin in March 2018.
Meanwhile, the regulatory status of XRP has been unclear so far, particularly after Ripple, the company behind the token, faced a class-action lawsuit alleging that it held an unregistered sale of securities. Reportedly filed in 2018 and having gained traction in August 2019, the suit claims that Ripple misled investors and sold XRP as an unregistered security in violation of federal law. Subsequently, Ripple filed a motion to dismiss the lawsuit in early December 2019, claiming that the case is contradictory and "self-defeating." 
Bitcoin Gold May Be Held Captive by Whale With Almost Half The Supply
Bitcoin Gold (BTG)'s price is being manipulated by a whale controlling close to half of the circulating supply. These are the findings of an analysis conducted by an independent trader and analyst, who preferred to remain anonymous. He published his findings in a blog post, where he explained why he believes a single group of people accumulated their way into a huge Bitcoin Gold position, and are now using that supply to control the market.
The events started in August 2018, when Bitfinex margin long positions began its sharp ascent to include almost two million BTG. The exchange makes its margin data publicly available, which can help gauge the general trader sentiment in a particular coin — for example by comparing the ratio of short and long positions.
In Bitcoin Gold's case, the strong increase in margin positions was accompanied by lackluster price action. While the coin generally followed the broader crypto market, the price eventually spiraled downward.
The analyst estimated that the 1.9 million BTG held at some point in Bitfinex represents between 38% and 48% of its total circulating supply. Bitcoin Gold was born in 2017 after a network fork from Bitcoin (BTC), thus maintaining its original history up until that point. This means that Bitcoin Gold contains at least as many inactive coins as its parent, including Satoshi's cache. He further elaborated how he reached that figure:
"Over 11 million Bitcoins (BTC) haven't moved in the last year. Considering big wallets' unwillingness to claim their coins due to fear of private key leak for a minimal return, it can be argued that a number even larger than 11 million BTGs are inactive or lost forever."
He then estimated a figure of 4 to 5 million active BTG. When asked by Cointelegraph why he is so certain that this is the work of one whale, he explained:
"The accumulation was very consistent and systematic over the course of almost a year, it would be almost impossible for it to be a coincidence that multiple entities were using the exact same system to accumulate."
DeCurret Partners with KDDI So They Can Test A Digital Currency
As the origin of cryptocurrency, Japan often leads the way when it comes to joint projects between companies in different fields, united by their desire to lead the pack in innovation. E-commerce giant Rakuten partnered with the East Japan Railway Company on June 5 to promote a cashless payment system. 
A new collaboration is in progress between the Japanese telecom giant KDDI and crypto exchange DeCurret. According to a Feb. 18 press release, the two companies — in collaboration with au Financial Holdings and WebMoney — will conduct a joint-project to test digital currency issued on a blockchain for real-world transactions.
As part of the implementation for this test, KDDI will make requests to WebMoney to issue and distribute digital currency, while the latter's parent company au Financial Holdings manages the joint project. DeCurret will take a lead role by providing the platform for both the issuance and management of the digital currency. 
The joint-project, which runs from Feb. 18 to Feb. 28, is part of DeCurret's efforts to increase the range of services on their platform. In this case, the platform will be tested using cryptocurrency for real-world transactions like those at cafes. DeCurrent has come a long way since its launch in April 2019. The crypto exchange has already gotten regulatory approval from Japan's Financial Services Agency to allow its users to refill the country's Suica transportation cards by using cryptocurrency.
Bitcoin Annual Investment Flow Could Beat Visa Next Halving
Bitcoin (BTC) is already processing 1% of the world's GDP and the number is growing by "an order of magnitude" every halving cycle. According to statistician Willy Woo, who analyzed data from monitoring resource Coin Metrics, Bitcoin's investment flow is $727 billion annually.
The number is almost 10% of payment processor Visa's transaction volumes each year — Visa processes $8.8 trillion in transactions. "Bitcoin's investment flow (aka annual investment velocity) is presently growing an order of magnitude (10x) every 4 years," Woo summarized. Per the statistics, Bitcoin should "catch up" with Visa at some point after its next halving cycle, which begins in May. Smaller fiat operators such as PayPal are already falling by the wayside — in 2018, PayPal processed a total of $578 billion.
Woo acknowledged the data for Bitcoin was only an estimate and may include movements between cold wallets held by exchanges, which would not constitute true transactions. Circular payments between wallets, as well as multi-hop transactions with multiple steps, were excluded.
The impressive statistics come as fresh highs in the number of low-balance Bitcoin wallets suggest that more and more private investors are experimenting with the cryptocurrency. According to Glassnode, there are now more wallets than ever with a balance greater than or equal to both 0.01 BTC ($101) and 0.1 BTC ($1,080).
Nonetheless, both private and institutional investors have been found to reward convenience over security when it comes to crypto fund storage. A recent survey revealed that more than 9 in 10 institutional investors, for example, used trusted third parties such as exchanges to store their coins. An industry effort, dubbed "Proof of Keys," aims to raise awareness of the importance of self-ownership of wallet private keys, but its success so far is difficult to estimate.