We Can Call Bitcoin And ETH Commodities, But XRP's Status Is Unclear, CFTC Says
Bitcoin (BTC) and Ether (ETH) are commodities, while the status of XRP is still unclear, the chairman of the Commodity Futures Trading Commission (CFTC) said. CFTC Chairman Heath Tarbert has reiterated the regulator's stance on both Bitcoin and Ether in an interview with online news outlet Cheddar on Jan. 13. Tarbert said:
"So right now, Bitcoin and Ether are the two that we think fall under our jurisdiction."
In the United States, the CFTC is responsible for regulating commodities, while securities fall under the Securities Exchange Commission. At the same time, the chairman has apparently for the first time expressed his thoughts about XRP — the third-largest cryptocurrency by market capitalization. Which is to say, the CFTc remains unsure.
According to Tarbert, the regulatory status of XRP is still unclear so far, despite the CFTC work with the United States Securities and Exchange Commission (SEC) to "to really think about which falls in what box" over the past year. Tarbert said:
"We've been working closely with the SEC over the last year or so to really think about which falls in what box because I think if I hear anything from market participants it's that we really need clarity. That without clarity it's really difficult to figure out how these will eventually be regulated."
Additionally, the CFTC chairman also reiterated his positive stance towards the market of digital assets, noting that the authority has been actively contributing into the market. Tarbert noted:
"In many ways, what we are regulating, we are creating a market for digital assets, so we are allowing digital assets — the ones that fall within our jurisdiction which is, primarily, they have to be a commodity."
The chairman continued to say that by allowing cryptocurrencies to "come into the world of the CFTC," the regulator is allowing the futures market to develop based on these products. According to Tarbert, the CFTC is gradually helping to legitimize the market as well as add liquidity to the digital currency market by providing it with the features of the futures market like price discovery, hedging, risk management and others.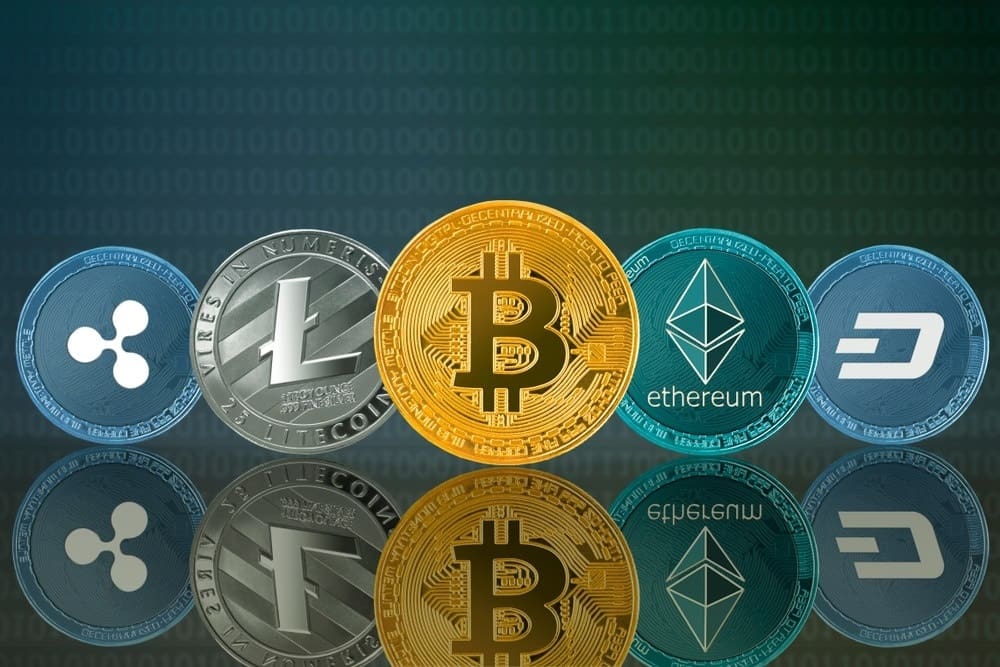 Heath Tarbert, who succeeded former CFTC chairman Christopher Giancarlo in July 2019, said for the first time that Ether was considered by the regulator as a commodity in October 2019. The CFTC previously made a similar statement about Bitcoin in March 2018.
Meanwhile, the regulatory status of XRP has been unclear so far, particularly after Ripple, the company behind the token, faced a class-action lawsuit alleging that it held an unregistered sale of securities. Reportedly filed in 2018 and having gained traction in August 2019, the suit claims that Ripple misled investors and sold XRP as an unregistered security in violation of federal law. Subsequently, Ripple filed a motion to dismiss the lawsuit in early December 2019, claiming that the case is contradictory and "self-defeating." 
SEC Votes On Faster Review Process
The United States Securities and Exchange Commission (SEC) announced it would be streamlining the application process for investment companies, potentially resulting in expedited crypto and blockchain firms operating in a "more efficient and less costly manner." In a July 6 announcement on the SEC website, the Commission said it had voted to adopt rule amendments for an expedited review process for companies under the Investment Company Act. In addition, the SEC referred to a "new informal internal procedure" for any other applications that did not qualify for this expedited process. 
The announcement said it made the changes for a "more efficient" application process, and to provide "additional certainty and transparency." The SEC said granting such exemptions could provide "important economic benefits to funds and their shareholders." "The application process under the Investment Company Act is an important component of our regulatory structure," said SEC Chairman Jay Clayton. "The changes approved today will modernize and streamline this process, resulting in improved transparency, reduced costs, and a more efficient use of our staff's resources." As part of the rules under the Investment Company Act of 1940, any company applying for a listing with the SEC faces a number of challenges to operate legally. The SEC said these changes would be effective 270 days following their publication in the Federal Register.
The Commission has been very hesitant to sign off on Bitcoin exchange-traded funds (ETFs), including that of New York-based WisdomTree. Arca Labs, running its ArCoin on the Ethereum blockchain, speculated that no platform will be available to trade its fund through any major securities exchange registered with the SEC. According to the new amendments, funds including EFTs that have required an exemption from the SEC in order to operate could qualify for an expedited review. The fund would need to file a third application "substantially identical" to others granted relief within three years. The SEC stated that in this case, the Commission will provide notice to an applicant within 45 days of the date of filing provided the company responds within 30 days. Reportedly, the review process for a typical IPO application with the SEC comprises three rounds of inquiries and lasts between one and two months. In January, Grayscale Bitcoin Trust became the first digital assets vehicle reporting to SEC standards following its application in November.
Expedia Working With Crypto Service Travala.com For Crypto Bookings
Expedia now allows its over 700,000 accommodations to be booked with cryptocurrency through crypto travel platform Travala.com. According to an announcement by Travala.com on July 6, the firm added over 700,000 accommodations to its crypto-powered travel platform's already over 2 million options available in 230 countries. Senior Vice President at Expedia Group Alfonso Paredes said that the company aims to scale up Travala.com's business faster than it did expand so far. Furthermore, he said that the firm also recognizes innovation and the importance of allowing users to choose their preferred payment method.
This is the result of a collaboration with a subsidiary of travel giant Expedia, dubbed Expedia Partner Solutions (EPS). EPS allowed Travala.com to access its Rapid application programming interface, which allows the firm to offer Expedia's accommodations to its users.
In November 2019, Travala.com struck a similar deal with Booking.com and added its over 90,000 accommodations to its platform. Data shared by the firm in January revealed that the firm saw its revenue increase by 33% after the partnership. Furthermore, crypto accommodation booking Travala.com also merged with cryptocurrency flight booking service TravelByBit in late May. This merger is meant to scale up the platform to give a more thorough service to travelers wishing to spend crypto-assets.
Huobi Is Now The First Major Exchange to Run a Chainlink Node
Major cryptocurrency exchange Huobi will integrate their price data with Chainlink's ecosystem in an effort to improve its own data integrity and provide more accurate price information. While Binance was the first major exchange to provide their data to Chainlink oracles in October 2019, Huobi has gone one step further by running its own node on the system through Huobi Wallet. This allows the exchange to sign its own price data allowing users to confirm that any exchange data coming from the Huobi Node is authentic and direct from the source. Huobi Wallet CEO Will Huang stated:
"DeFi offers a unique value proposition of providing financial products that are transparent, open, and programmable. We are very excited to accelerate our involvement in this emerging trend by providing Chainlink users access to Huobi Global exchange data, as well as running our own Chainlink Node."
The first batch of price pairs will include BTC/ETH, BTC/USDT, ETH/USDT, and LINK/ETH, with more to follow.
Huobi appears to be on a mission to improve its credibility following concerns around volume inflation last year. By running a node, the exchange's reputation will be on the line should any of the data shared through Chainlink prove to be inaccurate. As one of Gibraltar's largest crypto firms, the integration comes in the wake of the country's continued efforts in reducing market manipulation by crypto firms over the last few months. Last year Huobi partnered with Global Digital Finance (GDF), co-chairing the Market Integrity Working Group with Solidus Labs.
In 2019 a Bitwise report implied that Huobi was reporting inflated trading volume, causing an internal investigation to weed out any potential wash trading strategies by market makers. Huobi Global CEO Livio Weng admitted wash trading may have occurred:
"We did identify a few of our market makers conducting what we suspect may have been wash trading for the sake of performance and marketing purposes. We have already communicated with these market makers and they have discontinued the strategies in question."
Huobi has since moved to the top 10 exchanges in Messari's 'Real Volume' list.