US Congressman Introduces New Regulation On Cryptocurrency
United States Representative Tom Emmer (R-MN) intends to introduce new legislation to provide regulatory certainty for cryptocurrencies. On Oct. 24, Congressman Tom Emmer, who serves as the Ranking Member of the House Financial Services Committee's Task Force on financial technology, announced that he is introducing a new law that can provide a clear path to regulatory certainty for cryptocurrencies and other emerging technologies under securities law. 
The bill would allow companies that are already compliant with securities laws, or who have already acquired a securities exemption, to distribute their assets without subjecting them to further regulations. According to a tweet by Weiss Crypto Ratings, the bill would provide companies who have complied with the U.S. Securities and Exchange Commission (SEC) registration requirements with legal protection from some of the SEC's enforcement actions. Emmer said in the announcement:
"Companies that have followed our current rules of the road, even if convoluted, deserve the certainty that they can offer their digital asset to the public and help contribute to a truly decentralized network. I am hopeful this non-partisan legislation will receive strong support and help ensure investment in the United States for these extraordinary technologies."
In July, Emmer reintroduced his Safe Harbor for Taxpayers with Forked Assets bill in the House of Representatives in order to foster blockchain industry growth in the U.S. by lessening the burden on businesses to figure out relevant tax laws. In Emmer's own words, "taxpayers can only comply with the law when the law is clear."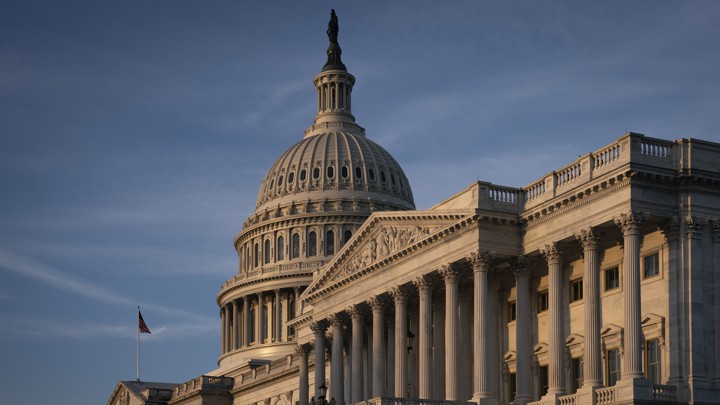 Last week, the Minnesota republican questioned Mark Zuckerberg, who was testifying before the House Financial Services Committee on Facebook's Libra, asking him to explain the efforts made to engage the broader blockchain ecosystem in Libra's exploits. Zuckerberg put forward the shared control of the Libra Association and said he hoped that the association will work to educate the public about the industry.
Weiss Crypto Ratings Says Cardano Is 'Vastly Superior' to EOS
Weiss Crypto Ratings has put its weight behind Cardano, saying that the project is superior to other network-based competitors.
According to a tweet published Nov. 13 on its official Twitter account, Weiss Crypto Ratings claimed that Cardano is "clearly superior" to EOS. EOS holds a market capitalization of $3.2 billion compared to Cardano's $1.1 billion.
The rating agency explained that while EOS may have been first to market, it's becoming "increasingly clear" that Cardano has pulled ahead in the competition for best crypto-based technology.
#Cardano is clearly superior to #EOS. EOS was first to market, but it's becoming increasingly clear that of the two, Cardano is vastly superior. More details on this in subsequent tweets. #ADA #crypto #cryptocurrency

— Weiss Crypto Ratings (@WeissCrypto) November 13, 2019
Weiss Ratings also provided the update that Cardano has completed the first snapshot and balance check for its Shelly testnet. The agency calls this the first step towards staking, which will allow investors to begin earning dividends on their ADA.
#Cardano completed the 1st snapshot and balance check for its incentivized #Shelley testnet. This latest step toward staking will allow investors to earn rewards on their $ADA for the 1st time. Don't forget to move your #ADA to Daedalus wallet if you want to participate.

— Weiss Crypto Ratings (@WeissCrypto) November 13, 2019
Weiss Ratings took to Twitter last week to argue that Cardano and Algorand had already solved most of the issues addressed by the CBC Casper Protocol, while saying that Ethereum was wasting time on the project.
VeChain Brings Out Food Tracing Platform At China Expo
Singapore-based blockchain application platform VeChain has unveiled a new blockchain tracking system for the food and beverage industry. In a blog post on Nov. 7, the company confirmed it was working with food certification group DNV GL and supply chain specialist ASI Group on the project, known as Foodgates.
The original announcement came at this year's China International Import Expo (CIIE), being held from 5-10 Nov. in Shanghai. "The immutability of public blockchain coupled with verifiable information makes this solution really unique," VeChain COO Kevin Feng commented. VeChain revealed Foodgates had already been put to work, importing French beef to China for an event attended by French President Emmanuel Macron and China's Xi Jinping, who also spoke at CIIE.
China recently unleashed huge official support of blockchain technology, with Xi himself urging its use in a speech in late October. The surprising development accompanied the news that China could become the first country in the world to release its own central bank digital currency (CBDC). Following Xi's words, local media began warning citizens about the legal implications of criticizing blockchain or calling the technology a scam. "VeChain, being a global blockchain technology platform provider with significant resources in China and Europe will be a direct beneficiary of this bullish shift by the second-largest economy in the world," the blog post added.
Blockchain has made significant inroads into the food industry in recent years. Businesses have devoted energy to tracking everything from coffee to lettuce, arguing immutable ledgers save time, money and add security to supply chains. Nonetheless, criticism has come from experts who have identified shortcomings in potential new systems. "The weakest link in the chain is not blockchain or any technology, the weakest link is the piece of sticky tape that puts the label on the package," PwC analyst explained in an interview on Thursday.
Additionally, VeChain's announcement saw instant benefits for investors in its native VET token, which rose around 40% this week after an initial dip.
Zcash Creator Provides Company Trademark To The Zcash Foundation
Electric Coin Company (ECC) has donated the Zcash trademark to the Zcash Foundation. ECC created and launched the privacy-focused cryptocurrency Zcash (ZEC) in 2016, and will now own the trademark bilaterally with the corresponding foundation.
Upon an agreement signed on Nov. 6, the Zcash Foundation will be financially responsible for costs associated with assigning and protecting the trademark. Announcing the news, the Zcash Foundation mentioned the existing disagreement with ECC over the trademark's future. The foundation noted that it returned to negotiations with ECC after failing to reach an agreement in late August 2019, during the Zcash Community Forum.
ECC explained that the trademark agreement is important because it protects the reputation and separates one product from another. The firm said Zcash's trademark protects the community from scams and brings legal power to Zcash's blockchain governance. According to ECC, the donation lets them solve two basic problems — to honor and support the Zcash community's feedback and to further decentralize the organization. 
The Zcash Foundation noted that the agreement maintains interoperability with standard legal and business frameworks. In October this year, it came out that a potentially malicious counterfeit version of Zcash Foundation's native ZecWallet. The agreement by ECC and the Zcash Foundation demonstrate their commitment to preventing such cases.