UNICEF Crypto Fund Looking To Invest $100K In Humanitarian Blockchain Projects
Over the past four years, the United Nations International Children's Fund has been investing in startups applying open-source technology, hoping to make the world a better place, but is looking to step up its game even further now. Cecilia Chapiro, an investment advisor at UNICEF Ventures, said that UNICEF had launched its innovation fund in 2016 with the goal to support emerging technologies being built in developing countries. Since then, UNICEF has invested in over 50 startups across 35 countries. "We invest in technologies that have the potential to influence billions of people, especially children in emerging countries," Chapiro said. 
According to Chapiro, UNICEF identified blockchain as one of the technologies that could make a global impact. As such, UNICEF invested $100,000 of equity-free funding through its innovation fund a year and a half ago into six startups, three of which were focused on blockchain. To further understand blockchain technology's impact, UNICEF launched a cryptocurrency fund supported by the Ethereum Foundation in October 2019. Chapiro explained that the crypto fund is based on the same framework as the innovation fund; the only difference is that investments are made in cryptocurrency. She said:
"UNICEF's innovation fund allows companies to partake in a one-year portfolio experience. We provide non-financial benefits that go along with the investment. We look for companies with a prototype that can be reviewed and strengthened to benefit a large number of users. We support the companies in a number of ways, helping prepare them to speak with additional investors after the one-year program ends."
On June 20, UNICEF's crypto fund made its largest crypto investment to date, worth 125 ETH — around $28,600 at the time — in eight open-source technology companies. Immediately following this funding round, UNICEF announced that it will invest another $100,000 worth of both United States dollars and crypto in blockchain startups that leverage open-source technology to combat global challenges, especially those related to the COVID-19 pandemic. Chapiro, who helped launch UNICEF's crypto venture, explained that the fund has enabled the organization to seriously invest in blockchain startups. 
She said: "After investing in three blockchain companies over a year ago and then a few more just two weeks ago, UNICEF's crypto fund has reached a new level of growth to accommodate the funding of about five to eight more open-source blockchain projects." According to Chapiro, UNICEF is looking to support early-stage startups with a blockchain prototype that can be transformed and eventually deployed in countries that need the technology the most. For example, during the last funding round, UNICEF invested in blockchain startup StaTwig, a company based in India that uses a blockchain to track the supply-chain of rice being delivered from the Indian government to low income areas. Sid Chakravarthy, the founder and CEO of StaTwig, said that India uses a Public Distribution System to deliver essential goods to individuals living under the poverty line. Chakravarthy explained that each state in India operates its own PDS, noting that COVID-19 has created an even higher demand for PDS products. He said:
"In Telangana State, where we are currently working, there are 28.3 million beneficiaries. These beneficiaries receive a lot of subsidized essentials, such as rice, dal, kerosene, and sugar through this program. Rice is the most important product. It is procured from state farmers and traders, processed in rice mills, then transported to and stored at various warehouses and finally distributed to beneficiaries through fair price shops."
While India's PDS may seem effective in theory, there are a number of problems that need to be addressed. For instance, Chakravarthy noted that there is a lack of visibility into the inventory in India's supply chains. A more transparent system could ensure that there are enough rice bags in each warehouse to meet the supply and demand of each state. In addition, transparency could provide higher quality products that are not exposed to harsh environmental conditions. 
StaTwig has been leveraging blockchain to create a digital identity for every single product. "With rice, every bag gets a unique digital ID," said Chakravarthy. Products are then tracked from the farmers, all the way to the beneficiaries. Data is recorded, showing each location where the bags have been, the chain of custody and the quality of the product. UNICEF has also previously invested in Mexico-based startup OS City, which has been issuing blockchain-based government assets and running a pilot to deploy 1,000 blockchain IDs to allocate educational assets for children, such as diplomas. Jesús Cepeda, the founder of OS City, said that the pilot is the first step toward enforcing blockchain citizen IDs, which will allow government assets to become fully digital, secure and transparent:
"We are solving the problem associated with the tampering of government records. We use blockchain as a tamper-proof, transparent method to allocate information. We are putting forth the funding from UNICEF to organize government records associated with an individual into a 'wallet-like' blockchain asset so that we can improve public institutions' efficiency and trust."
It's important to point out that UNICEF's funding for both StaTwig and OS City was made in Ether (ETH). Christina Rose Lomazzo, the blockchain lead at UNICEF, said that most organizations that receive funding in crypto immediately convert it to fiat. However, UNICEF's crypto fund had required the eight companies they previously invested in to keep the funds as cryptocurrency:
"This ensures that companies understand the benefits of cryptocurrency, such as the traceability aspect and speed of transactions versus those being done by traditional systems. These startups could also make use of the crypto by paying their employees with it."
Chris Fabian, a senior advisor and co-lead of UNICEF Ventures, further stated in a press release that transferring the cryptocurrency funds to eight companies based in seven countries took less than 20 minutes. Additionally, UNICEF has been working on building a series of tools for its crypto fund that would allow the organizations to work more efficiently with cryptocurrencies. Lomazzo shared that the first tool being built is the crypto fund website, which is really just a simplified version of a block explorer. This would allow the general public to track funds while serving as an internal valuation tool. Interestingly, the new round of funding will be dispersed in the form of both crypto and fiat, a first for UNICEF's crypto fund. Lomazzo explained that the reason for this change is due to the fact that cryptocurrency is still not universally legal. UNICEF's primary focus is to invest in startups based in developing countries, like India, which still has restrictions when it comes to cryptocurrency adoption. Moreover, Lomazzo mentioned that UNICEF's donors have provided funds in both crypto and fiat, allowing the organization to make use of both currencies.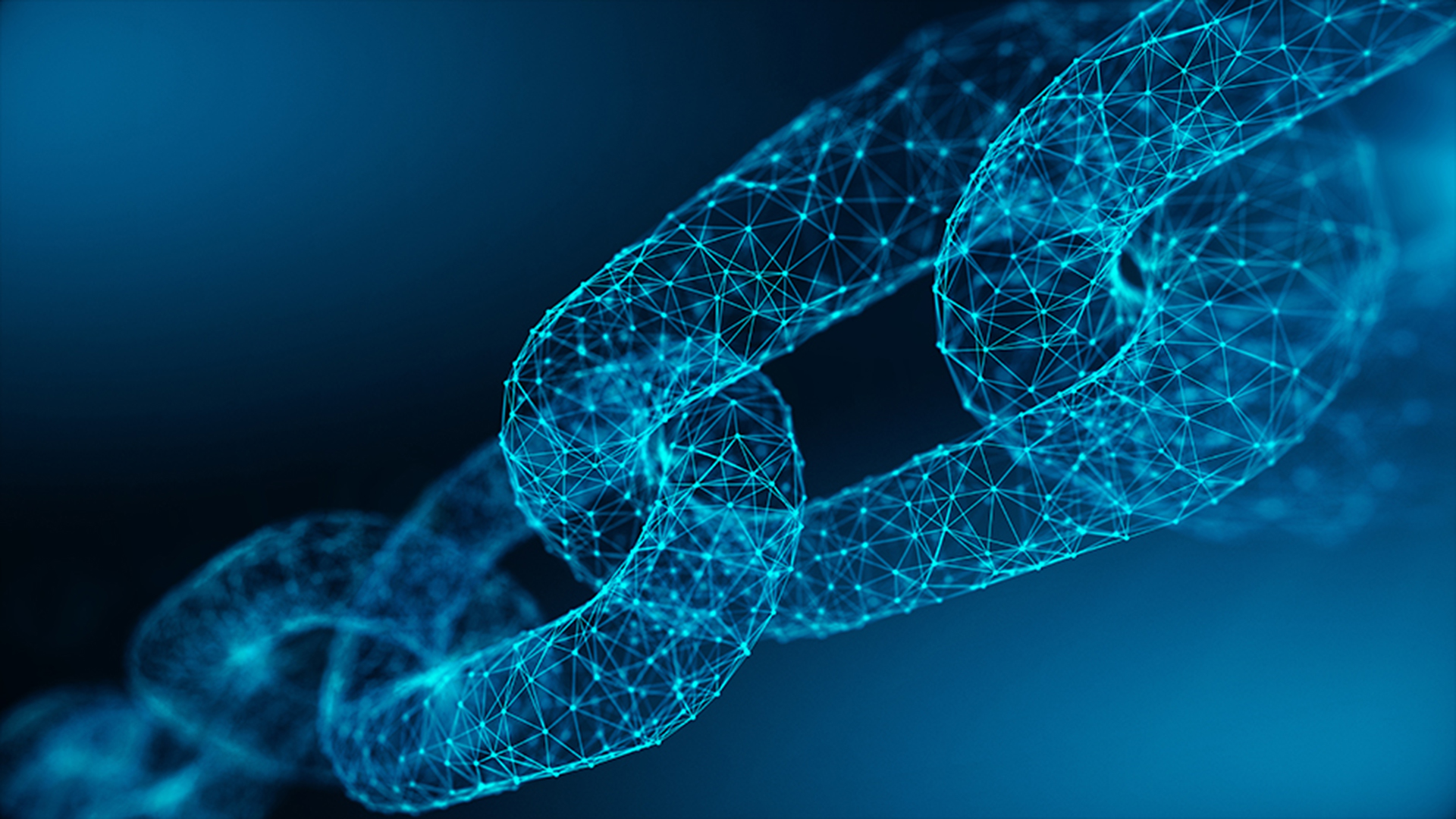 Moreover, while UNICEF's crypto fund will invest up to $100,000 worth of USD and crypto in blockchain startups, another important element is that each company must leverage open-source technology. Brain Behlendorf, the executive director of the Hyperledger Foundation, said that open-source licensing is essential for transforming software from a tool of control into a tool that could eventually benefit humanity:
"Traditional software approaches create a dependency by the user upon the tech provider, but open-source licensed software confers the freedom to use, modify and share for any purpose, not just those allowed or even envisioned by their original creators. For blockchain applications, this is a natural requirement for decentralization and trust that the system is doing what it should. This may be why the only meaningful blockchain frameworks are all open-source licensed."
Chapiro further noted that since the fund doesn't measure return on investment from financial gains, open-source technology is crucial to understand how useful the technology is in a variety of settings.
Although UNICEF's crypto fund aims to invest in a new batch of startups that could potentially change the world, this may be easier said than done. The biggest challenge, according to Chapiro, is finding blockchain companies based in emerging countries, which is a key requirement for the fund. Many blockchain projects are being developed in the U.S., Europe and Asia. Additionally, Chapiro mentioned that UNICEF has been looking to invest in companies founded by women or minorities. 
Although this hasn't been easy, Chapiro explained that 40% of the investments in UNICEF's innovation fund have been made in women-led companies. She hopes this number will reach 50% by the end of 2020. Surprisingly, COVID-19 hasn't created many issues for UNICEF in terms of finding startups to invest in, as most of the processes have always been virtual. According to Chapiro, the only in-person experience is a week-long workshop in New York, which companies can join once they receive funding. Following COVID-19 spikes, this workshop has been made virtual. However, while COVID19 didn't have much of an impact on the workings of UNICEF's crypto fund, Chapiro explained that many of the startups have been affected:
"Many of the other funding programs these startups were a part of were discontinued or limited following COVID-19. This is why we are doing much quicker funding rounds now. We ended up investing in eight companies a few weeks ago, some of which we had previously funded. Now, there is an increasing demand for their services because many of them are solving COVID-19 related challenges."
3 Big Blockchain Firms Working Together On A DeFi Product That Pays Passive Income
In a special announcement made at the Unitize conference on July 6,  Cosmos, Polkadot, and Terra revealed a new DeFi savings product called Anchor that aims to offer dependable interest rates on stablecoins deposits. The companies involved in the creation of Anchor plan to launch it across their respective blockchains at the end of Q3 this year and scale across to other PoS blockchains in the future. Do Kwon, founder and CEO of Terra, explained in a prepared statement:
"While DeFi staples such as Maker and Compound have been revolutionary in creating fully decentralized crypto money markets, the volatility of their interest rates makes them unsuitable to be used as a household savings product. DeFi mass adoption needs the creation of a fully decentralized savings account that offers dependable APR."
Anchor's smart contracts receive stablecoin deposits and use a portion of them to acquire staking positions on compatible Proof of Stake blockchains. Users will receive their passive income from these staking rewards. The initial governance for this platform will come from the Interchain Asset Association (IAA), a newly formed organization that sees Zaki Manian of Cosmos, Jack Platts of the Web3 Foundation, and Do Kwon of Terraform Labs collectively steering the ship.
Telegram Is Set To Shut Down The TON Testnet By August 2020
Although Telegram has terminated its blockchain project, Telegram Open Network (TON), in May 2020, the TON test net has been apparently running for almost one year. In a July 6 update, the official TON development group on Telegram announced that it would be discontinuing its support of the test network for TON. Remaining TON validators will be turned off by August 1. In the post, the TON official recommended network participants save all their relevant data and stop their testing processes. Despite the testnet being set to shut down less than a month from now, network participants will still be able to continue their experimentation after the testnet is terminated. In order to do that, users can install their own testnet validators, described in greater detail in three different how-to documents containing guidelines for the Full Node, the Validator, and Test Grams.
Telegram launched the TON testnet for explorer and node software on Sept. 6, 2019. In anticipation of its scheduled Oct. 31 launch last year, the company released an alpha version of an iOS wallet to work with its native token, the Gram. But Telegram's TON plans were never fully realized, as the United States Securities and Exchange Commission suddenly deemed Telegram's $1.7 billion ICO illegal in mid-October. After a long-running legal battle with U.S. regulators, Telegram agreed to shut down its TON project, as well as return $1.2 billion to investors in line with a court-approved final settlement. As officially announced by Telegram CEO Pavel Durov, the firm had already reimbursed more than $1.2 billion by June 25.
Brock Pierce Enters The 2020 US Presidential Race
Brock Pierce, entrepreneur, crypto venture capitalist, and child star, has announced his USA Presidential run on Twitter July 5. His tweet stated: "
"I, Brock Pierce, am running for President of the United States of America."
Pierce's campaign site states that he is a pioneer digital currency and has raised more than $5 billion for the companies he has founded. Pierce is the Chairman of the Bitcoin Foundation and co-founder of EOS Alliance, Block.one, Blockchain Capital, Tether, and Mastercoin (first ICO). His website, sparse on details, does not say if he is seeking a nomination in a political party or if he is running as an Independent.