RippleNet Set To Boost Remittances Across Asia Using New Partnerships
A group of South Korean money transfer and remittance companies has joined Ripple's blockchain-based financial services network RippleNet to bolster the remittance market in the country. In a Feb. 25 announcement, Ripple revealed that South Korea-based money transfer service providers Sentbe and Hanpass, and mobile and online based cross-border remittance services firm WireBarley have begun using the RippleNet platform. 
The collaboration is geared to improve remittances in Korea. According to the World Bank, workers' remittances, receipts in South Korea amounted to over $6.2 billion, in 2018. The top destination country for emigration-related remittances by South Koreans was reportedly the United States, which constituted more than 50% of the total number of remittances, with Malaysia running second.
In addition to the three partnerships in South Korea, RippleNet has also announced it's collaboration with London-based remittance service Azimo. The companies will open an On-Demand Liquidity corridor to the Philippines, with Ripple's native token, XRP, as a bridge currency. Commenting on the partnership, Richard Ambrose, CEO of Azimo, said: "Ripple's ODL solution has significantly reduced the cost and delivery time for cross-border transfers, and our customers are seeing the benefits." Using the RippleNet platform will reportedly reduce liquidity costs by up to 60% compared to traditional banking solutions
In February alone, RippleNet onboarded Bangladesh-based Bank Asia and Mexican International Money Express, a money remittance services firm focused on the Latin and Caribbean corridor. Another major financial institution that partnered with RippleNet this month was the National Bank of Egypt, which ostensibly hopes to access new markets, and to support and extend its remittance business in the Gulf region in particular. At the same time, remittances giant MoneyGram announced a new service allowing real-time money sending based on Visa's Direct Original Credit Transaction. The solution enables MoneyGram's users to deliver funds to bank accounts through Debit card deposit. Kamila Chytil, COO at MoneyGram, pointed out that while Ripple is not involved in this service, the firm uses blockchain-based extensively in other areas:
"Today, MoneyGram is utilizing Ripple's On Demand Liquidity product which allows MoneyGram to trade FX at a corporate level using XRP. It's a back-end treasury function that's not consumer facing. The technology is helping to solve the most expensive and time consuming aspect of the current process by reducing the amount of money the company needs to park around the world, which will eventually reduce working capital needs."
Visa Starts New DeFi-Enabled Crypto Card In The EU And The UK
Cryptocurrencies like Bitcoin (BTC) aren't really easy to spend in day-to-day life, mainly because retailers prefer to stay away from crypto's volatility. In order to build a bridge between traditional finance and emergent assets like Bitcoin, a Swiss crypto startup called Eidoo has introduced a new Visa crypto debit card that uses regulated stablecoins for crypto-to-fiat conversion. The so-called Eidoo Card has been approved for operation by payment giant Visa. 
Announcing the news on May 25, Eidoo said that its new card will enable 40 million Visa merchants to accept crypto-derived fiat currencies, including the British pound (GBP) and euro (EUR). Eidoo CEO Thomas Bertani said that this latest approval by Visa is part of Eidoo's partnership with Contis, a principal member of Visa Europe and a holder of a U,K. e-money license.
Bertani said Visa has approved the entire flow of Contis-led card issuance as well as crypto-to-fiat conversion involving regulated stablecoins issued by Moneyfold, a U.K.-based financial services firm focused on fiat-pegged stablecoins. This means Contis acts as the issuer of the Eidoo Card, similar to how other crypto cards like Monolith operate. In the meantime, Moneyfold's Ethereum-based stablecoins, Moneyfold Euro and Moneyfold GBP, are planned to unlock a higher degree of decentralization and transparency in the process of converting between crypto and fiat. Bertani explained the process:
"People have a given crypto-token, they sell it for the stablecoin via DeFi DEXes like Uniswap. Then the regulated stablecoin obtained from there is topped up with a 1:1 exchange rate (1 Moneyfold EUR = 1 EUR) on the crypto card when the payment occurs."
Nikola Tchouparov, co-founder and CEO at Moneyfold, emphasized the unique stablecoin-based nature of Eidoo's crypto debit card. "It will be the first time the backend of a crypto card is done via stablecoins and DEXes," Tchouparov said. In order to preorder an Eidoo Card, users need to stake or burn Eidoo's native EDO token. Depending on the plan, and Eidoo Card requires that the user burn 100 EDO tokens or stake 25,000. As of press time, EDO is trading at $0.26 according to data from Coin360. Bertani says that users have already pre-ordered more than 2,700 cards, with more than 3 million EDO tokens staked to date.
What is Behind Blockstream's Liquid Network Recent Moves With Ethereum Methods?
At Consensus Distributed on May 12, Blockstream presented Lightnite, a Fortnite-like game that uses the Liquid Network for storing non-fungible tokens (NFT) representing game items. While the game is developed by independent company Satoshi's Games, Blockstream has sponsored the game by running a token giveaway. The announcement has garnered a considerable amount of criticism from Ethereum (ETH) fans, given the longstanding rivalry with the Bitcoin (BTC) "maximalists." 
Non-fungible tokens are traditionally associated with Ethereum and other smart contract blockchains and received constant criticism from Bitcoin community members as part of that association. Benjamin DiFrancesco, an Ethereum contributor and founder of Scopelift, tweeted that this is part of a narrative shift:
"Narrative shift alert: we're going from 'things like NFTs are dumb and useless' to 'Bitcoin can do things like NFTs."
Not all Bitcoin community members welcomed the Liquid NFTs, with notable Ethereum critic Udi Wertheimer commenting that "nobody wants NFTs."
Lightnite's sales pitch mentions gamers earning Bitcoin while playing the game, while Marty Bent, host of Bitcoin podcast "Tales from the Crypt," praised the NFT initiative in a newsletter post, saying:
"Bitcoin can support use cases that many altcoin scammers have tried to say it cannot."
But Liquid is not Bitcoin. It is a sidechain that uses BTC through a trustful bridge maintained by the Liquid federation, which mostly includes exchanges. While it is based on the Bitcoin codebase, it goes beyond it at the same time, adding faster finality, tokenized assets, and confidential transactions on-chain. 
That comes at the price of decentralization. The blockchain is entirely validated by the federation, which itself decides who can become part of it. It holds custody of the BTC used for the Liquid bridge, and Blockstream maintains multisig recovery keys for emergency situations. This is in contrast with some other sidechain implementations like RSK. Despite having a similar federated bridge, it still piggybacks from Bitcoin's decentralized security model. Ethereum itself can also be considered a Bitcoin sidechain with the introduction of wrapped BTC tokens.
Neil Woodfine, Blockstream's director of marketing, said that Liquid attempts to be an improvement over the status quo. The industry of Bitcoin exchanges is "extremely centralized at the moment," he said, and trusting a federation of them instead of any single exchange is preferred. He added:
"[Regarding] the question of whether it's as decentralized as Bitcoin — it isn't, for sure. But does it need to be for this particular application? Is it already improving on the old system? I think it is in that regard."
Liquid is designed to remove the burden of inter-exchange transactions from the Bitcoin network, which is "perhaps even the majority" of its activity, Woodfine said, adding that a dynamic federation is also planned soon. He played down the level of centralization of the chain, noting that anyone can easily launch observing nodes. 
"If the federation ever decided to misbehave, they [users] would be able to restart their own federation using their existing balances," Woodfine said. At the same time, NFTs generally have little to do with trading on centralized exchanges. Woodfine emphasized that Blockstream is not actively pushing for them:
"We don't have any plans as a company right now to pursue any Liquid-related platforms of people issuing NFTs. Although if anybody is interested in building such a thing, we would definitely be willing to offer some support."
He revealed that Satoshi's Games received technical help from Blockstream, but no financial support. When asked why the tokens could not be issued on Bitcoin, he replied that existing protocols are too poorly maintained and difficult to use, in addition to the mainnet's congestion issues. Furthermore, he revealed that Blockstream is working on a platform specifically built for security tokens. This suggests that the company does indeed see tokens as an important part of its business, though not necessarily NFTs.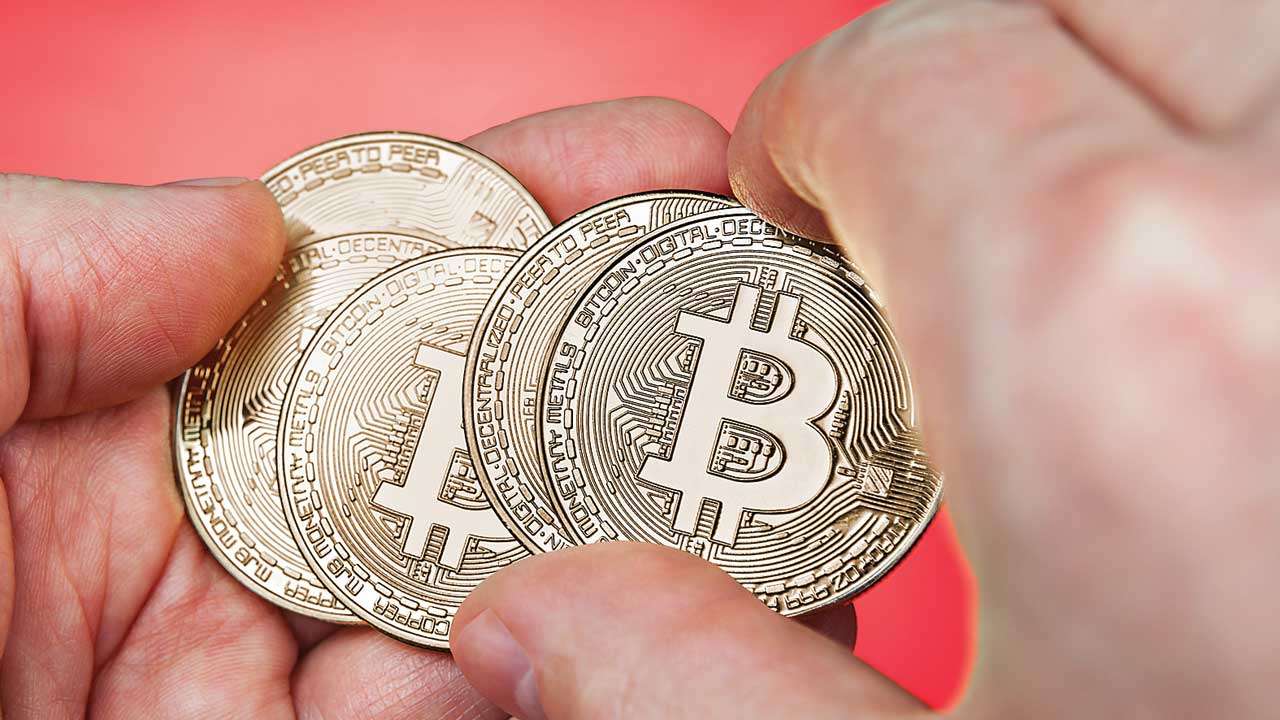 Kain Warwick, the founder of Synthetix, said that he believes "tokens on Liquid make very little sense." While he concedes that gaming may not need high-security guarantees, "it is only a marginal improvement over a centralized platform run by a gaming publisher," he said. Warwick added that Ethereum causes "developers [to] inherit all of the infrastructure, like mobile wallets." Sébastien Borget, the president of the Blockchain Game Alliance, has a more conciliatory position:
"I think that what matters at the end of the day, from a player's perspective, is not the technology or blockchain that is used by us (developers), but how fun this game is."
He maintains a platform-agnostic and inclusive attitude, and sees Liquid's entry into this field as "a consistent proof that there is a shift in mentalities towards gaming." But he also noted that it may become difficult for developers to switch to a new platform once they have obtained expertise in one of them. From that point of view, Ethereum has a strong lead as it "has been historically (and probably remains) the network with the largest number of developers as of today," Borget concluded.
China's Government Looks Into A Blockchain Development Fund
National People's Congress, China's parliament, and the Chinese People's Political Consultative Conference, the most powerful political advisory body in the country, have recently begun their annual sessions. These are widely referred to as the "Two Sessions" or "lianghui" meetings. These meetings have been ongoing since May 22. The National People's Congress, or NPC, is China's top legislative body. Nearly 3,000 delegates from around the country meet once a year to submit proposals during the meetings.
According to a Beijing News report on May 23, Jieqing Tan, deputy to the NPC, suggested setting up a special fund for blockchain industry development. If accepted, this fund would be led by the government. The aim of the fund is to support the development and growth of a number of promising blockchain enterprises, encourage blockchain technology innovation, and cultivate a number of unicorn enterprises in the blockchain space, says Tan.
By supporting the development of the blockchain industry, Tan believes it will "modernize" the country's governance system. Blockchain technology not only will be a great tool to push China towards smart governance and a high-trust society, but it can also help China to gain an upper hand globally in the future development of the technology, according to Tan. He thinks by taking this technology innovation lead, China will be able to better protect its sovereignty and national security. Tan suggested that a clear national blockchain industry development plan should be defined. He explained that:
"From the bottom technology standard, middle industry application development to the top-level system design, the national blockchain technology, industry, and supervision three-dimensional strategic planning system should be well coordinated."
The new economic potential and new job opportunities derived from blockchain technology are huge. However Tan pointed out that currently the number of limited blockchain enterprises, its scalability, and lack of talent and information have been the main problems preventing the blockchain ecosystem from developing a well-established ecosystem.