Nimbus Gets Ethereum Foundation Grant to Work on Light 2.0 Client
The Ethereum Foundation awarded a $650,000 grant to Nimbus for continuing its work on light Ethereum 2.0 clients, a Jan. 28 press release announced. The project's goal is to allow smartphones and embedded devices to run smart contract-capable nodes. Nimbus is an infrastructure project launched in March 2018 by Status. While initially conceived as a way to ensure access to the Status app on all smartphones, its scope was later expanded into a public good for Ethereum. As Jacek Sieka, Head of Research at Nimbus said:
"The R&D performed by the Nimbus team is not specific to Status or The Status Network, but rather designed as a public good for anyone to use, change, and benefit from."
Nimbus is co-funded by Status, the Ethereum Foundation and, in small amounts, by Gitcoin. The foundation has committed a total of $1.65 million so far. These funds will be used to get Nimbus into a production-ready state, as the next milestones will involve the testing and eventual release of a client supporting Ethereum's beacon chain.
Like existing Ethereum (ETH) clients such as Mist and Parity, Nimbus will allow users to connect to the upcoming Ethereum Serenity network. Its primary distinction is its planned support for devices other than computers or servers. The Ethereum blockchain is currently too resource-taxing to be executed on a smartphone. Any phone-based wallet needs to connect to an external node, an arrangement dubbed Simplified Payment Verification (SPV). As Sieka explained, Nimbus will allow weaker devices to fully connect to the network:
"The way we are building and designing Nimbus lends itself to more than an SPV wallet replacement. It will have the capabilities of processing and managing any type of smart contract transaction, not only wallet functions."
Devices that will be able to support Ethereum nodes also include the Raspberry Pi, point of sale units and other embedded devices. As people in the developing world do not always have access to the latest hardware, Nimbus will purportedly "democratize blockchain use around the world and provide the technology to people who need it most," added Sieka. Given that the project relies on Ethereum 2.0 development, further slips in its roadmap would also affect Nimbus. Sieka considers the relationship with Serenity as symbiotic, with its roadmap helping "coordinate priorities and focus." But with the Ethereum Foundation estimating it would take several years to complete Serenity, Nimbus' full vision is still quite far from being implemented in practice.
Bitmain's Antminer E3 May Soon Stop Ethereum Mining
While the Ethereum network is preparing to start shifting to proof-of-stake (PoS) consensus, some mining devices might soon stop supporting ETH mining at all. Bitmain's Antminer E3, once the "world's most powerful" hardware for mining Ether (ETH), will allegedly stop Ethereum mining in April 2020, according to a Feb. 24 report by altcoin mining pool 2Miners.
2Miners revealed the news after its team requested Bitmain to comment on the recent issues with Antminer E3 performance involving Ethereum Classic (ETC) — an open-sourced blockchain platform that derived from Ethereum hard fork in 2016 after the DAO collapse. On Feb. 21, 2Miners started receiving first reports on significant deterioration on Antminer E3 mining rigs performance on ETC pool. According to 2Miners, some users reported a sixfold hashrate drop on Antminer E3 — from the factory-declared hashrate of 180 MH/s to as low as 30 MH/s.
Following an internal investigation, 2Miners managed to find out that all global ETC pools were reported the same drop in hashrate. At the same time, Antminer E3 was still performing fine on Ethereum pools, 2Miners said. The team immediately suggested that the issue was likely to be connected with directed acyclic graph (DAG) — a file that is generated every new group of 30,000 blocks known as a mining epoch. When mining Ethereum, each GPU requires a big file called DAG at the start of the mining process, 2Miners elaborated.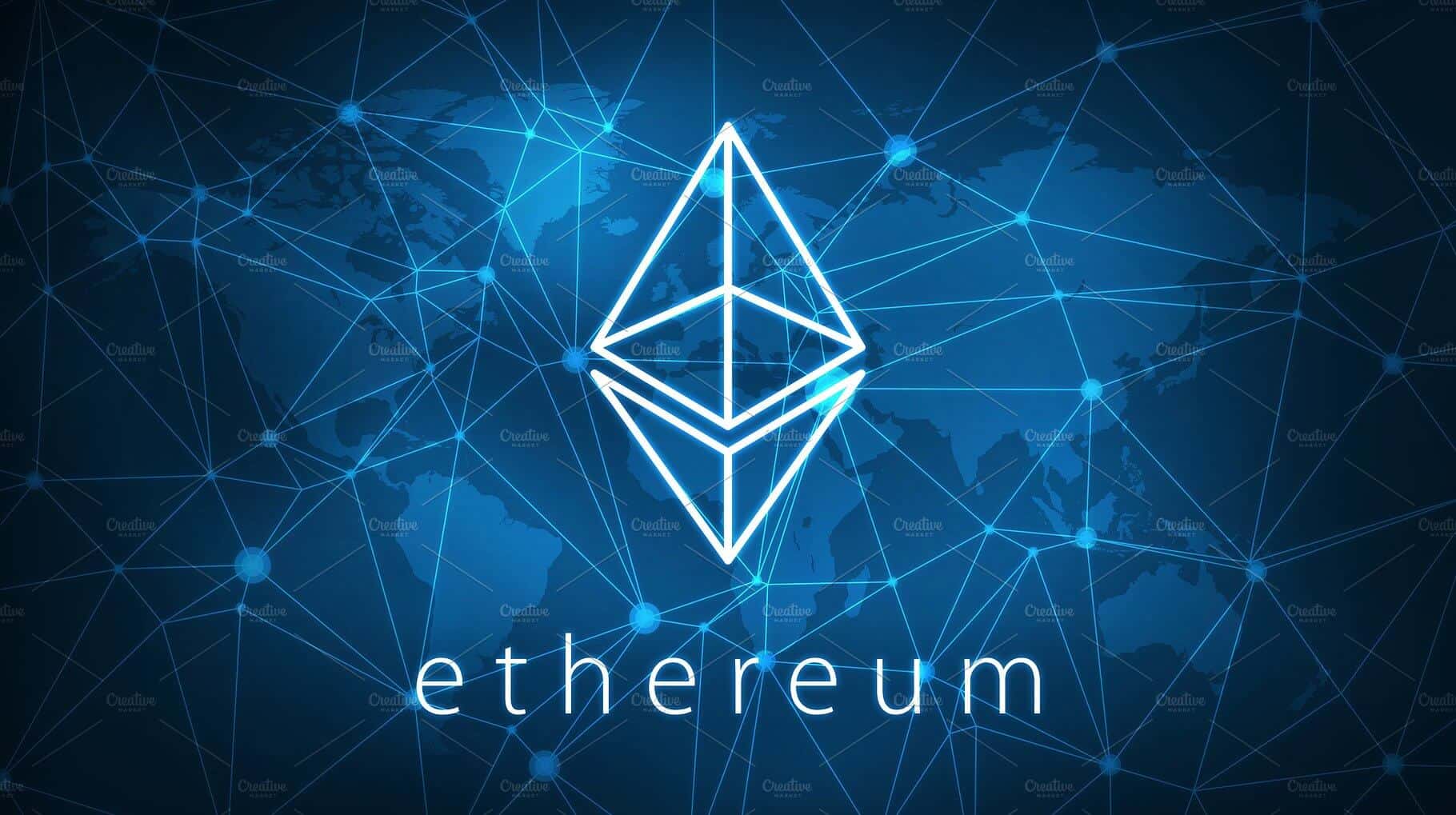 As DAG files grow each 30,000 blocks, or mining epoch, the memory capacity has apparently reached its limit. Following a request to Bitmain helpdesk, 2Miners was reportedly able to confirm that the growth of DAG files limited the usage of Antminer E3 for mining ETC. According to Bitmain, Antminer E3, which is an ASIC miner, still contains a 4GB video card for mining, while the DAG file is approaching the threshold. Bitmain reportedly said:
"[…] Antminer E3 is a 4GB video card. E3 is related to ETH algorithm, and DDR capacity is up to the upper limit, so E3 will not be able to continue mining. The meaning is E3 only can mine until January 2020, then will not mine again."
According to 2Miners' calculations, Antminer E3 should terminate Ethereum mining roughly on April 8, 2020. According to the mining pool, the current Ethereum Classic mining epoch is 328 while it is still 318 for Ethereum. According to the DAG size calculator data, the DAG size for Ethereum accounts for 3.48 GB, while the one for Ethereum Classic amounts to 3.56 GB at press time. Released by Chinese mining giant Bitmain in April 2018, Antminer E3 was touted as the "world's most powerful and efficient EtHash ASIC miner." As reported previously, Ethash is the Proof-of-Work (PoW) hashing algorithm used by Ethereum and a variety of other altcoins such as ETC.
The release of Antminer E3 came amid the Ethereum community suggesting the possibility of a hard fork in the ETH protocol to invalidate ETH ASICs. As the Ethereum blockchain is expected to shift from its current PoW consensus algorithm to PoS soon, the block validation function is poised to be given from miners to special network validators. In a recent interview, Ethereum co-founder Vitalik Buterin said that the first phase of Ethereum 2.0 will be released later in 2020.
Consensys Lays Off Additional 14% of Staff
Blockchain software company Consensys let go of an additional chunk of its staff while splitting its focus in two separate directions. Consensys cut its employee base down by roughly 14%, the company announced on Feb. 4 in a press release. Headquartered in New York, Consensys has also decided to split the company. Part of the operation will continue in the software sector while the other part pursues investment endeavors, the press release said.
Job cuts are nothing new to Consensys as the company previously headlined multiple stories regarding staff reductions. Rumors circulated in December 2018 surrounding a possible 60% staff cut. January 2019, however, only yielded a 13% staff cut. With its roots in the Ethereum blockchain, Consensys has multiple associated projects, including Ethereum wallet Metamask and Consensys Codefi.
Consensys now has two divisions — one to continue in software building, and the other to work on the venture side of the table, the release explained. With its 14% job cuts, Consensys is "restructuring teams to be better aligned with the needs of a focused software development company," the statement said.
Insolar Launches Mainnet, Changes Ethereum-Based Token To A Native Coin
Enterprise blockchain platform Insolar is launching its own mainnet, debuting its native Insolar Coin (XNS) to replace its formerly used Ethereum-based token INS. After successfully piloting the testnet in 2019, Insolar will be rolling out the commercial launch of Insolar MainNet on Feb. 3, the firm said in a press release.
According to the firm, holders of the Ethereum-based ERC-20 token INS will be able to swap their tokens for XNS on the first day of the mainnet launch. Insolar users will be able to store their XNS tokens on Insolar's new native cryptocurrency wallet, Insolar Wallet, the firm noted. As part of the token swap, some crypto exchanges announced that they will be temporarily closing INS deposit and withdrawal services in order to support the token swap. 
As detailed in the Insolar Economic Paper issued in June 2019, the XNS token serves as a medium of exchange and a store of value and can be used for payments and staking. Fueled by XNS token, the Insolar MainNet is the primary public network based on the Insolar Blockchain Platform that is designed to build a blockchain-driven application marketplace.
Founded in 2017 as INS Ecosystem, the project initially was an Ethereum-based app connecting consumer goods and customers. As of June 2019, Insolar was positioning itself as a "company building a horizontally scalable hybrid blockchain platform with interoperability between public and private networks." The launch of Insolar Mainnet comes after the company successfully launched its testnet last year. 
In March 2019, Insolar released an updated iteration of the testnet that reportedly demonstrated a throughput of over 19,000 transactions per second. In order to ensure a stable mainnet launch, Insolar partnered with major global cybersecurity company Kaspersky Lab for an extensive testing and code audit. Additionally, Insolar has been collaborating with major global tech platforms such as tech giant Microsoft and computer technology corporation Oracle. Other purported partners include the Swiss Innovation Promotion Agency, Innosuisse, as well as the United Kingdom Energy Innovation Centre and the German Energy Agency. In conjunction with the mainnet launch, Insolar also announced that it will be offering bounties through bug bounty platform HackerOne in order to improve the network's security. Insolar's mainnet bug bounty program will initially only be available to a select group of specialists before a public rollout.