New Ransomware Attack Method
A new study warns of a new ransomware attack method that runs a virtual machine on target computers in order to infect them with the ransomware. This may play the attack beyond the reach of the computer's local antivirus software. According to the UK-based cybersecurity firm Sophos, the Ragnar Locker attack is quite selective when choosing its victims. Ragnar's targets tend to be companies rather than individual users.
Ragnar Locker asks victims for large amounts of money to decrypt their files. It also threatens to release sensitive data if users do not pay the ransom. Sophos gave the example of the network of Energias de Portugal, who stole ten terabytes of sensitive data, demanding payment of 1,850 Bitcoin (BTC) in order not to filter the data. 1,850 BTC is worth roughly $11 million as of press time. The modus operandi of ransomware is to take advantage of vulnerabilities in the Windows remote desktop app, where they obtain administrator-level access to the computer. With the necessary permissions granted, attackers configure the virtual machine to interact with the files. They then proceed to boot up the virtual machine, running a stripped-down version of Windows XP called "Micro XP v0.82."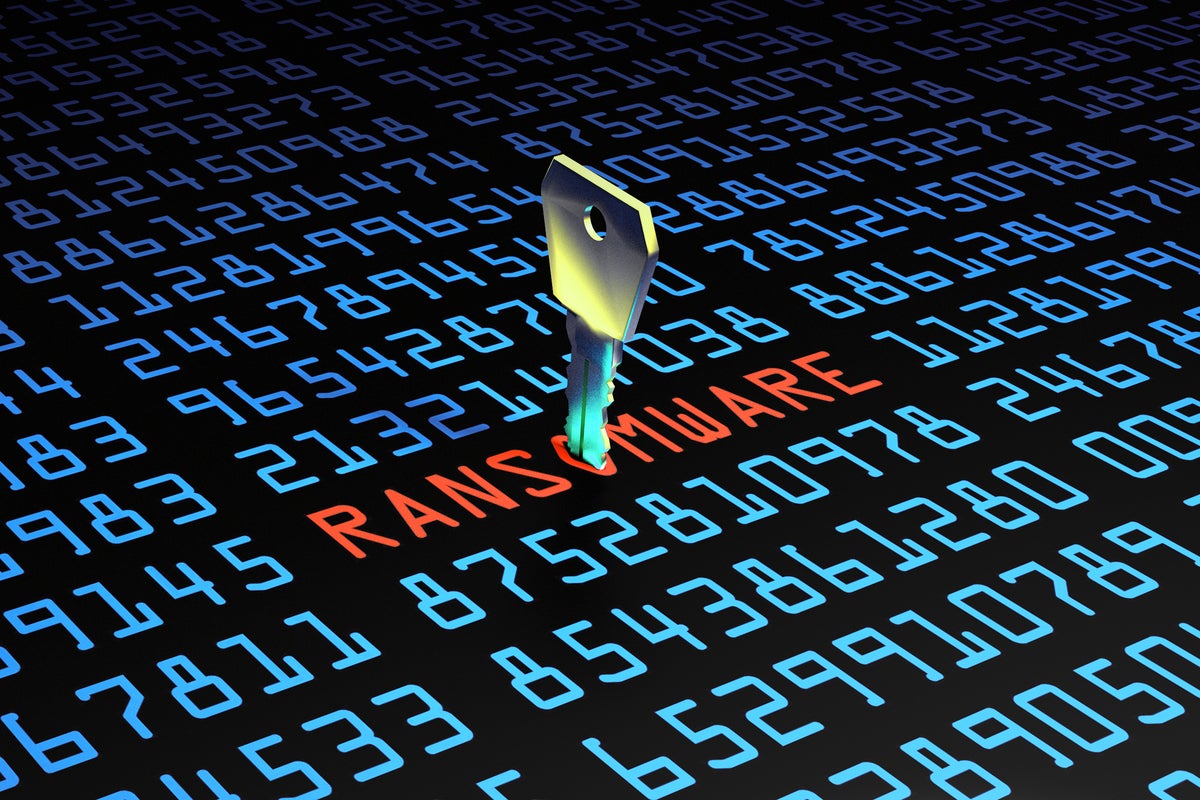 Brett Callow, threat analyst at malware lab Emsisoft, provided more details on Ragnar Locker:
"The operators have recently been observed to launch the ransomware from within a virtual machine to avoid detection by security products. Like other ransomware groups, Ragnar Locker steals data and uses the threat of its release as additional leverage to extort payment. Should the company not pay, the stolen data is published on the group's Tor site."
Callow claims that the tactics deployed by ransomware groups are becoming ever more "insidious and extreme", considering that the ransomware gangs behind Ragnar Locker now threaten to sell the data to the victim's competitors or use it to attack their customers and business partners. The threat specialist from Emsisoft adds the following:
"Companies in this situation have no good options available to them. Even if the ransom is paid, they simply have a pinky-promise made by a bad faith actor that the stolen data will be deleted and not misused."
What Does What Happened To Wirecard Mean For Blockchain
Some of the most impactful frauds in modern history, from the Enron scandal to the Bernie Madoff investment scheme, were carried out by malignant actors inside or at the helm of corporate entities who manipulated the tangled, esoteric financial records. This is precisely the kind of behavior blockchain technology is designed to obliterate. The rapid demise of the German financial technology company Wirecard, which established itself in the blockchain community as a major crypto debit card issuer, seemingly belongs to the same category of events. In the long term, it might contribute to the growing public demand for increased transparency of corporate financial records and money flows.
The power to issue cryptocurrency debit cards connected to the Visa and Mastercard systems is an enviable one. Businesses that find themselves in this position serve as a gateway between the realm of digital cash and the world where it can be exchanged for goods and services as handily as fiat money. This middleman job is also quite lucrative, as companies that absorb both the volatility risks and trouble of compliance are entitled to hefty fees on every step of the process. 
The regulatory burden, however, is so onerous that there is usually no more than one major principal provider issuing the bulk of Visa and Mastercard cryptocurrency cards at a time. A company called WaveCrest was once backing a handful of the most popular products in this space — such as Cryptopay, Bitwala and TenX — until it fell out of grace with Gibraltar regulators and was shown the door by Visa in early 2018. A German payments group, Wirecard, then stepped in to fill the void, eventually onboarding crypto card providers Crypto.com and Wirex, as well as WaveCrest's orphans, TenX and Cryptopay. A rare European fintech success story, Wirecard rose to prominence as a global payments processor and triumphantly entered DAX, Germany's premier stock market index. Wirecard was big in the fintech field long before the term came to be associated with the convergence of finance and blockchain technology. Seamus Donoghue, the vice president of sales and business development at Metaco — a provider of digital asset technology solutions — observed:
"Wirecard AG began processing payments for gambling and pornographic websites 20 years ago and has grown to become a bluechip DAX listed German tech darling. With a peak market capitalization of 25 billion dollars, it counts Olympus, Getty Images, Orange and KLM among its customers. As a payment service provider, merchants use it to accept payment through credit cards, PayPal, Apple Pay and others."
Operating on a truly sizable scale within the traditional financial system, Wirecard "does not appear to have branched out to service crypto firms in any meaningful way," said Jeff Truitt, the chief legal officer of Securrency — a firm providing technology infrastructure to the regulatory technology and financial technology industries. Truitt also noted that few of the mainstream press articles covering Wirecard's meltdown mentioned its affiliation with crypto at all.
Foreshadowing Wirecard's present collapse was a chain of incidents where the group's various units were suspected of fishy accounting practices. The Financial Times even ran a specialized series, "House of Wirecard," looking into various instances where the company's financial reporting raised questions. Last year, Wirecard emerged largely unscathed from a scandal that uncovered a pattern of systematic book-padding across the firm's Asian operations. The latest round of controversy began to unfold on June 18, when Ernst & Young auditors reported that they were unable to locate more than $2 billion that was supposed to be sitting in Wirecard's Philippines-based accounts. 
A few days later, the payment processor's board admitted that the funds likely did not exist. From there, things escalated quickly with CEO Markus Braun's arrest on June 23 and Wirecard's insolvency filing on June 25, followed by the United Kingdom's financial regulator suspending the firm's subsidiary that issues Visa crypto debit cards. Fortunately for cardholders, the ban proved to be short-lived, as it was lifted after just three days. Against the backdrop of law enforcement officers searching its Munich headquarters, Wirecard is now going into administration. As the Financial Times reported, potential buyers are already lining up for its various units. Expectedly, in a matter of a few days, the value of the company's stock all but evaporated. Despite EY claiming that its "robust and extended audit procedures" could do little to detect the complex fraud scheme, disgruntled investors are taking legal action against the auditor for failing to report the abuse soon enough.
A New Study Reveals Indonesia Was Hit Hard By Crypto-Centric Attacks
Research from Microsoft reveals that Indonesia had the highest malware encounter rate across the Asia Pacific region in 2019. They conclude that this indicates a surge in cryptojacking and ransomware attacks. The report shows that the region continues to experience a "higher-than-average" encounter rate for ransomware and other malware attacks, posting figures 1.6 and 1.7 times higher than the rest of the world, respectively.
Indonesia had a 10.68% malware attack rate during 2019. While this does represent a 39% decrease, the figures remain two times higher than the regional average, Microsoft says. Regarding ransomware attacks, Indonesia is now ranked in second place in terms of encounter rate at 14%. This is 2.8 times higher than the average registered across other countries in the region. Cryptojacking encounter rates stood at 10% in 2019, two times higher than the regional and even global average. They had the highest encounter rate across the Asia Pacific region and ranked #4 globally. Haris Izmee, president director of Microsoft Indonesia, commented:
"While recent fluctuations in cryptocurrency value and the increased time required to generate cryptocurrency have resulted in attackers refocusing their efforts, they continue to exploit markets with low cyber awareness​ and low adoption of cyber hygiene practices."
Microsoft Intelligence Protection researchers raised concerns about the increase of COVID-19 themed attacks across every country in the world. They note that there has been at least one incident per country, with the number of successful attacks in high-outbreak countries on the rise. Most COVID-19 related cyberattacks are delivered via malicious email attachments or URLs. Hackers often impersonate global entities with key roles in the pandemic like the World Health Organization, or WHO, Centers for Disease Control and Prevention, or CDC, and the U.S. Department of Health.
South Korean Pyramid Scheme Defrauds Investors
South Korean authorities are investigating a complaint filed by 950 investors who claim to be victims of a crypto-related ponzi scheme. According to TV Chosun, police are looking into reports that over 160 individuals are believed to have operated the alleged scam, known as Futurenet. The Futurenet team is also suspected of stealing almost 20 billion won ($16.66 million) from investors and transferring the money via cryptocurrency.
Victims state that they were tricked by buying an "advertising pack" initially using crypto. No ads were ever acquired as a result of the purchase. A police officer from the Seoul Seocho Police Station says that the investigation "is still in the early stages," so no further details are known about the structure or the cryptocurrencies involved. No arrests have been conducted as of press time. In recent weeks, the Seoul Metropolitan Police Agency launched a criminal investigation on June 12 that led to the search and seizure of two unnamed cryptocurrency exchanges. These efforts were enacted with the hope of dismantling an Ethereum (ETH) crime ring worth $41.5M.