New Blockchain Identity System In Buenos Aires
New Blockchain Identity System In Buenos Aires
A new partnership between a development bank, a nongovernmental organization (NGO) and a tech corporation is eyeing the creation of a blockchain-based identity system to improve financial inclusion in Buenos Aires.  IDB Lab (the Innovation Laboratory of the Inter-American Development Bank Group), NGO Bitcoin Argentina and the Argentine subsidiary of NEC Corporation announced they had signed a memorandum of understanding to pursue the project on Aug. 26.
As NEC's news release outlines, data from the Buenos Aires City Government reveals that 16.2% of the city's inhabitants live below the poverty line.  This economic hardship is in turn associated with a phenomenon known as the poverty penalty, which implies that disadvantaged sectors of the population shoulder relatively higher costs to access goods and services — particularly when it comes to financial services. The three partners argue that incomplete and/or inaccurate data is a key part of this problem — exacerbating financial exclusion and raising barriers for individuals attempting to enter the market.   
They believe blockchain technology can provide a secure and reliable registration of data on the identity and behavior of individuals while preserving privacy and granting citizens control over its circulation.  It is envisioned that the blockchain-powered identity system will provide unbanked individuals with a digital wallet that allows them to store and make payments and remittances while building a transaction history, The partners have agreed to cooperate on the project for four years — with an initial focus on the Buenos Aires neighborhood, Barrio 31, before further expansion.  NGO Bitcoin Argentina — tasked with spearheading the project's execution — is reportedly receiving financial backing from IDB Lab, Accenture, and IOV Labs. NEC Argentina will serve as a technological partner and contribute to the development of the digital identity solution, as well as its integration into public and private third-party projects.
In a statement, NGO Bitcoin Argentina president Rodolfo Andragnes said:  "One of the main objectives of this project is to demonstrate with concrete cases that the blockchain represents a radical change in the management of trust, of relations between the inhabitants of a community, and also enhances the efficiency of processes." 
Earlier this month Bitcoin (BTC) was trading at a 4% premium in Argentina as a sharp currency devaluation sent citizens running for a haven.
Former CFTC Chair Giancarlo Suggests That The FED Should Create a Digital Dollar
Christopher Giancarlo, the former chairman of the Commodity Futures Trading Commission (CFTC) believes it's time for the Federal Reserve to issue a fully digital currency on Feb. 21. Giancarlo told Yahoo Finance's On the Move program that the Federal Reserve must issue a digital currency in order to compete with China's central bank digital currency (CBDC). 
The former CFTC chairman highlighted that online shopping would benefit from the U.S. offering a digital payment option as there won't be any intermediary fees involved like with the traditional debit and credit cards. Giancarlo also added:
"When we talk about a digital dollar we're talking about in the virtual world, to have that same immediacy of payment that we have in the analog human world."
Giancarlo believed that a digital dollar is agnostic to other initiatives in the cryptocurrency space. He said that Bitcoin and innovations like Facebook's Libra have their own "value propositions" and could co-exist with a central bank issued digital currency (CBDC). He expressed that:
"I think the market is always better when there is a lot of competition out there… An instrument like Bitcoin may serve to the equivalent to the digital dollar might be equivalent to the digital gold."
Giancarlo has also advocated that the U.S. regulatory framework needs updates to adapt to the changes that cryptocurrencies bring to the financial institutions. He says:
"It's going to change things dramatically and our laws need to evolve with that as they've done over the 90 years, now they need to evolve again."
Giancarlo is involved with a Digital Dollar project that is supported by a global consulting giant Accenture, which is allegedly collaborating with Sweden's central bank on its own digital currency known as the e-krona. This project was initially started by Giancarlo with the goal of establishing a non-profit foundation to study prospects for converting the dollar into a "fully electronic currency based on blockchain." 
It was reported earlier this month that the U.S. Congressman Bill Foster (D-IL) has questioned the Chair of the Federal Reserve Jerome H. Powell on U.S's CBDC progress at a hearing on monetary policy. He specifically cited China's plan to implement the digital Yuan among countries involved in its Belt and Road initiative and that it could jeopardize the dollar's world reserve currency status.
JP Morgan: Digital Money Foundation Laid, Blockchain In Banking Years Away
A recent report by a Major United States bank JP Morgan Chase suggested that current blockchain developments are lying down the foundation for digital money, but adoption is still years away. A report published by JP Morgan on Feb. 21 suggests that the finance industry is moving beyond blockchain technology.
Per the paper, the groundwork for mainstream adoption of blockchain, fast payments and digital currencies is already in place. According to JP Morgan, the adoption of blockchain in banking is three to five years away. Still, the bank also believes that project's like Facebook's Libra stablecoin calls for a higher degree of centralization:
"For a stablecoin like Libra to succeed, it will likely require short-term liquidity facilities, a source of positive-yielding reserve assets, and less distributed, semi-private networks."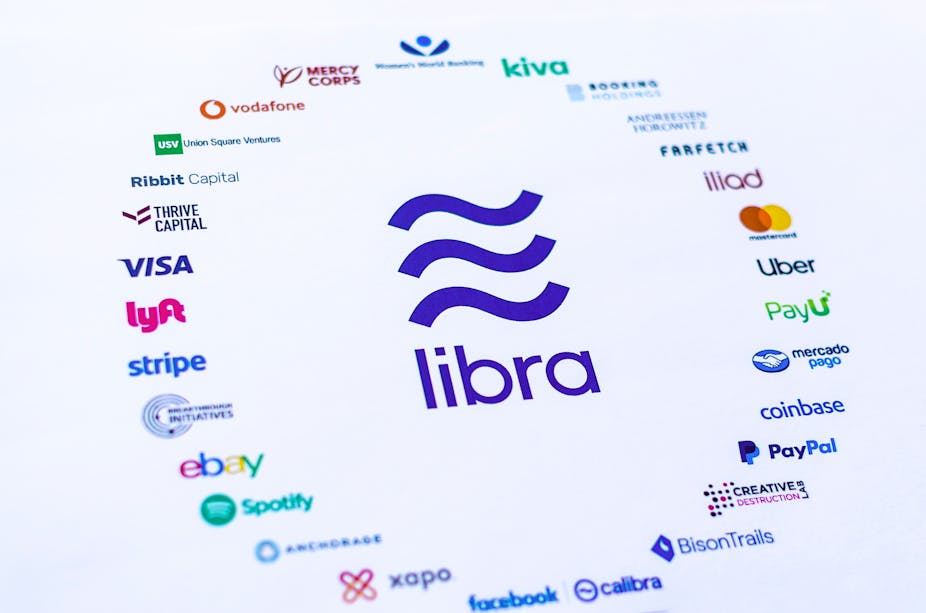 The report also notes that the cryptocurrency market is showing signs of maturity such as increasing institutional participation and the introduction of new contracts on regulated exchanges. Still, the researchers also point out that crypto assets continue to show extreme price volatility and claim that Bitcoin (BTC) has already cleared "intrinsic value but have yet to demonstrate their value for portfolio diversification." The document reads:
"Developments over the past year have not altered our reservations about the limited role that cryptocurrencies play in global portfolio diversification or as a hedge instrument."
JP Morgan itself is among the banks involved in blockchain and crypto asset development. In June 2019, the institution's head of digital treasury services and blockchain Umar Farooq said that the firm intended to test its JPM Coin digital currency with selected clients before the start of the current year. Earlier this month, reports suggested that JP Morgan is also considering merging its own blockchain platform with that of a major Ethereum-focused firm ConsenSys.
Crypto Makes A Cameo On The Simpsons Where Jim Parsons Explains It's 'Cash of the Future'
One of the latest episode of "The Simpsons" aired has just aired featuring Jim Parsons of Big Bang Theory appearing as a guest star to explain cryptocurrencies and how a blockchain works. In the song and dance predicts cryptocurrency to be the future money, the animated ledger states: "Each day I'm closer, to being the cash of the future. Not in your wallet, I'm in your computer! At the end of Jim's talk, there is a subliminal message on screen. It further explains how cryptocurrencies work, part of which says:
"Using the word "cryptocurrency" repeatedly while defining cryptocurrency makes it seem like we have a novice's understanding of cryptocurrency. Well that is a total pile of cryptocurrency. In this system, rules are defined for the creation of additional units of cryptocurrency. They can be generated by fiat like traditional currency or just thrown around randomly or all given to LeBron."
The crypto community welcomed the episode. Altcoin Daily account has commented:
"The Simpsons did it! Cryptocurrency explained to Lisa by the great Jim Parsons on #TheSimpsons! It's the money of the future! Bullish!"
Some comments to the tweet also pointed out that the Simpsons has a reputation for predicting the future over the years. Ten years ago it showcased Donald Trump as the president of the U.S., and more recently guessed the Game of Thrones series finale.