Kraken Employs Former CoinDesk Editor Pete Rizzo For Content Department
Pete Rizzo, former editor-in-chief at leading crypto news outlet CoinDesk, has started a new position at cryptocurrency exchange Kraken. Per a Jan. 15 announcement from Kraken, Rizzo's new role as Editor-at-Large will entail responsibility for content production for the company's new products and services.
Regarding the shift in positions, Rizzo said "At this stage in my career, I wanted the opportunity to work with a larger team that was trying to acquire users and get people interested in bitcoin and cryptocurrency." Rizzo, who left CoinDesk back in September, had been instrumental to the company's editorial desk for 6 years. Reports at the time linked the departure to CoinDesk's move into parent company Digital Currency Group's headquarter, a controversial move that Rizzo and others were worried would compromise editorial integrity and reputation. Other sources reported that Rizzo was let go over longer-term issues with his leadership.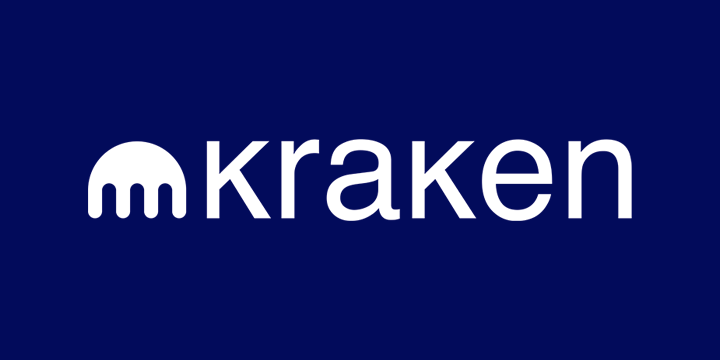 Kraken's announcement of Rizzo's hiring suggests expansion to their existing content production — following on the heels of broader global growth across various departments of the United States-based company. Last month, Kraken bought Circle's over-the-counter trading desk. In March 2019, Kraken announced a series of high-level hires including Matt Mason — formerly Chief Content Officer at BitTorrent — as Chief Marketing Officer. 
It remains to be seen how much the addition of Rizzo to the team will amplify Kraken's presence within the press, as well as whether this hire indicates a major initiative in the company's marketing and content strategy.
Binance Supports An Ontology Upgrade
Binance, one of the world's biggest crypto exchanges, has announced on July 5 that it will support the upcoming Ontology 2.0 network upgrade. Ontology 2.0 will include the integration of a number of community-led upgrades to its MainNet. Binance says that it will end support of Neo Enhancement Protocol 5-based, or NEP5, ONT tokens deposits. Any future deposits of NEP5 ONT will not be credited to users' Binance account, it indicates. Deposits and withdrawals of ONT will be stopped starting July 6 at 9 a.m. UTC. Users will be notified when the Ontology upgraded network becomes stable and deposits and withdrawals are reopened, says Binance.
The Ontology network upgrade will not result in a new token creation and ONG staking rewards for ONT will not be affected. Ontology uses a dual token (ONT and ONG) model. ONT is the coin and can be used for staking in consensus, whereas ONG is the utility token used for on-chain services. MainNet ONT started to release ONG as soon as Ontology MainNet went live two years ago. According to Ontology, from 9 to 12th June 2020, it will give its community the opportunity to have a say in the development of its governance and staking economic model, especially for the Triones node results. However, The Ontology Foundation's first three-year bonus to the top 49 nodes and the distribution method remains unchanged.
Huobi Is Now The First Major Exchange to Run a Chainlink Node
Major cryptocurrency exchange Huobi will integrate their price data with Chainlink's ecosystem in an effort to improve its own data integrity and provide more accurate price information. While Binance was the first major exchange to provide their data to Chainlink oracles in October 2019, Huobi has gone one step further by running its own node on the system through Huobi Wallet. This allows the exchange to sign its own price data allowing users to confirm that any exchange data coming from the Huobi Node is authentic and direct from the source. Huobi Wallet CEO Will Huang stated:
"DeFi offers a unique value proposition of providing financial products that are transparent, open, and programmable. We are very excited to accelerate our involvement in this emerging trend by providing Chainlink users access to Huobi Global exchange data, as well as running our own Chainlink Node."
The first batch of price pairs will include BTC/ETH, BTC/USDT, ETH/USDT, and LINK/ETH, with more to follow.
Huobi appears to be on a mission to improve its credibility following concerns around volume inflation last year. By running a node, the exchange's reputation will be on the line should any of the data shared through Chainlink prove to be inaccurate. As one of Gibraltar's largest crypto firms, the integration comes in the wake of the country's continued efforts in reducing market manipulation by crypto firms over the last few months. Last year Huobi partnered with Global Digital Finance (GDF), co-chairing the Market Integrity Working Group with Solidus Labs.
In 2019 a Bitwise report implied that Huobi was reporting inflated trading volume, causing an internal investigation to weed out any potential wash trading strategies by market makers. Huobi Global CEO Livio Weng admitted wash trading may have occurred:
"We did identify a few of our market makers conducting what we suspect may have been wash trading for the sake of performance and marketing purposes. We have already communicated with these market makers and they have discontinued the strategies in question."
Huobi has since moved to the top 10 exchanges in Messari's 'Real Volume' list.
OKEx Now Offers A Latin American Fiat Gateway With Latamex
OKEx, a major global cryptocurrency exchange, is embracing the Latin American crypto market by launching a fiat gateway for three local currencies. According to a July 3 announcement, OKEx users can now buy Bitcoin (BTC) and Ether (ETH) in exchange for the Argentine peso (ARS), the Brazilian real (BRL), and the Mexican peso (MXN) via a direct bank transfer.
OKEx's partnership with a company called Settle Network allowed them to enable these features. Settle Network is claimed to be the largest digital settlement network in Latin America. The new service is provided through Latamex, Settle Network's proprietary product. Latamex is designed to unlock crypto purchases using local currencies in Latin America. Jay Hao, CEO of OKEx, highlighted that the cooperation will allow OKEx to work with the LATAM market in a compliant way. The executive promised that OKEx will continue to add more cryptocurrencies "to allow more users to purchase cryptocurrencies more conveniently." 
OKEx is not the first major exchange to implement Settle Network's Latamex. Binance, the world's largest cryptocurrency exchange, partnered with Settle Network to provide a similar feature in late 2019. As reported, Binance's LATAM offering featured BTC, ETH as well as Binance's native token BNB and proprietary stablecoin, BUSD. The gateway was initially available for ARS and BRL.