IRS Is Adding Tax Questions To Income Tax Forms
The United States Internal Revenue Service (IRS) has added a question on crypto ownership to the standard 1040 income tax form for the coming tax season.
On Oct. 11, a draft of the "Additional Income and Adjustments to Income" section of the new 1040 form surfaced that included a change was made to the 'Additional Income and Adjustments to Income' section. On the new 1040 form, the additional question reads:
"At any time during 2019, did you receive, sell, send, exchange, or otherwise acquire any financial interest in any virtual currency?"
the IRS had issued new guidelines for tax reporting on cryptocurrency airdrops and hard forks. The tax agency's guidance answered questions about cryptocurrency transmissions for investors that hold cryptocurrencies as a capital asset and set general principles of tax law to determine that virtual currency is property for federal tax purposes.
United States-based accounting firm H&R Block started acting as an intermediary between crypto users and the IRS after the agency began sending letters to crypto traders who may have failed to report income and pay taxes. H&R Block can now assist people who have engaged in digital currency transactions, specifically providing consultations on how to properly file their cryptocurrency gains and losses on tax returns.
Visa Starts New DeFi-Enabled Crypto Card In The EU And The UK
Cryptocurrencies like Bitcoin (BTC) aren't really easy to spend in day-to-day life, mainly because retailers prefer to stay away from crypto's volatility. In order to build a bridge between traditional finance and emergent assets like Bitcoin, a Swiss crypto startup called Eidoo has introduced a new Visa crypto debit card that uses regulated stablecoins for crypto-to-fiat conversion. The so-called Eidoo Card has been approved for operation by payment giant Visa. 
Announcing the news on May 25, Eidoo said that its new card will enable 40 million Visa merchants to accept crypto-derived fiat currencies, including the British pound (GBP) and euro (EUR). Eidoo CEO Thomas Bertani said that this latest approval by Visa is part of Eidoo's partnership with Contis, a principal member of Visa Europe and a holder of a U,K. e-money license.
Bertani said Visa has approved the entire flow of Contis-led card issuance as well as crypto-to-fiat conversion involving regulated stablecoins issued by Moneyfold, a U.K.-based financial services firm focused on fiat-pegged stablecoins. This means Contis acts as the issuer of the Eidoo Card, similar to how other crypto cards like Monolith operate. In the meantime, Moneyfold's Ethereum-based stablecoins, Moneyfold Euro and Moneyfold GBP, are planned to unlock a higher degree of decentralization and transparency in the process of converting between crypto and fiat. Bertani explained the process:
"People have a given crypto-token, they sell it for the stablecoin via DeFi DEXes like Uniswap. Then the regulated stablecoin obtained from there is topped up with a 1:1 exchange rate (1 Moneyfold EUR = 1 EUR) on the crypto card when the payment occurs."
Nikola Tchouparov, co-founder and CEO at Moneyfold, emphasized the unique stablecoin-based nature of Eidoo's crypto debit card. "It will be the first time the backend of a crypto card is done via stablecoins and DEXes," Tchouparov said. In order to preorder an Eidoo Card, users need to stake or burn Eidoo's native EDO token. Depending on the plan, and Eidoo Card requires that the user burn 100 EDO tokens or stake 25,000. As of press time, EDO is trading at $0.26 according to data from Coin360. Bertani says that users have already pre-ordered more than 2,700 cards, with more than 3 million EDO tokens staked to date.
China's Government Looks Into A Blockchain Development Fund
National People's Congress, China's parliament, and the Chinese People's Political Consultative Conference, the most powerful political advisory body in the country, have recently begun their annual sessions. These are widely referred to as the "Two Sessions" or "lianghui" meetings. These meetings have been ongoing since May 22. The National People's Congress, or NPC, is China's top legislative body. Nearly 3,000 delegates from around the country meet once a year to submit proposals during the meetings.
According to a Beijing News report on May 23, Jieqing Tan, deputy to the NPC, suggested setting up a special fund for blockchain industry development. If accepted, this fund would be led by the government. The aim of the fund is to support the development and growth of a number of promising blockchain enterprises, encourage blockchain technology innovation, and cultivate a number of unicorn enterprises in the blockchain space, says Tan.
By supporting the development of the blockchain industry, Tan believes it will "modernize" the country's governance system. Blockchain technology not only will be a great tool to push China towards smart governance and a high-trust society, but it can also help China to gain an upper hand globally in the future development of the technology, according to Tan. He thinks by taking this technology innovation lead, China will be able to better protect its sovereignty and national security. Tan suggested that a clear national blockchain industry development plan should be defined. He explained that:
"From the bottom technology standard, middle industry application development to the top-level system design, the national blockchain technology, industry, and supervision three-dimensional strategic planning system should be well coordinated."
The new economic potential and new job opportunities derived from blockchain technology are huge. However Tan pointed out that currently the number of limited blockchain enterprises, its scalability, and lack of talent and information have been the main problems preventing the blockchain ecosystem from developing a well-established ecosystem.
Plus Token Leaders Could Be Up For Criminal Prosecution in China
One of the ringleaders of Plus Token is now facing criminal charges in China. Plus Token is one of the largest apparent scams in the cryptocurrency industry's history. According to local media, Zhou will face public prosecutors in the Court of Jianhu County, Yancheng City, Jiangsu Province. 
As the local government only supplied Zhou's family name, at press time we can't confirm exactly which Zhou this refers to. Zhou reportedly publicized and promoted the PlusToken wallet App, a so-called cryptocurrency financial management application, through Wechat and other avenues over the internet. By registering four different accounts with SIM cards in the wallet, he allegedly lured more than 1.9 million people into the pyramid scam.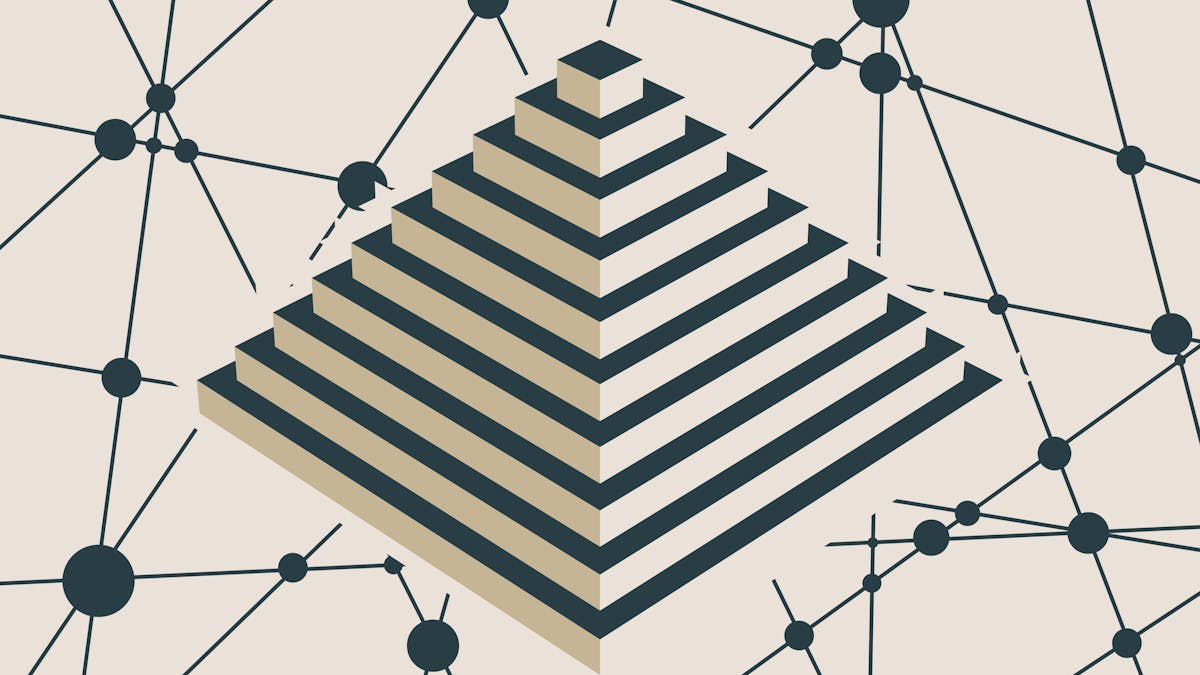 According to local authorities, the PlusToken wallet disguises itself as a cryptocurrency financial management app but allows criminals to recruit members by promising high returns based on the number of other investors they can pull in. Local police said that they received reports from the public regarding the scam as early as last year, explaining:
"In the name of providing a cryptocurrency appreciation service, the platform falsely claims that it has the function of mining cryptos, and requires members to pay certain value of cryptocurrencies such as Bitcoin, Ethereum, EOS, etc., so as to obtain high static income."