India's Supreme Court Is Tough On Crypto
Following the session that took place last August, a three-judge panel from India's Supreme Court reconvened once again this week to discuss the much-hyped Crypto v. RBI case. During the last hearing, the Supreme Court had asked the Reserve Bank of India (RBI) to clarify its position as to why exactly it enforced a nationwide banking ban on the country's crypto market, as well as to discuss the seemingly unconstitutional nature of its aforementioned move. 
Ever since the RBI decided to go ahead and issue its controversial prohibition order, a number of public and industry-led petitions have been filed by prominent members of the Indian crypto community contending that the RBI's decision was not only unjust but also in clear violation of the law. As part of its reply, the RBI's legal counsel pointed out that the institution has complete authority to operate India's currency and credit system and to protect the nation's overall financial stability — if it feels the need to do so.
In this regard, the ongoing petition that is currently being heard in front of the Supreme Court has been brought forth by the Internet And Mobile Association of India (IAMAI), a not-for-profit industry body that seeks to expand and enhance India's online and mobile value-added services sectors.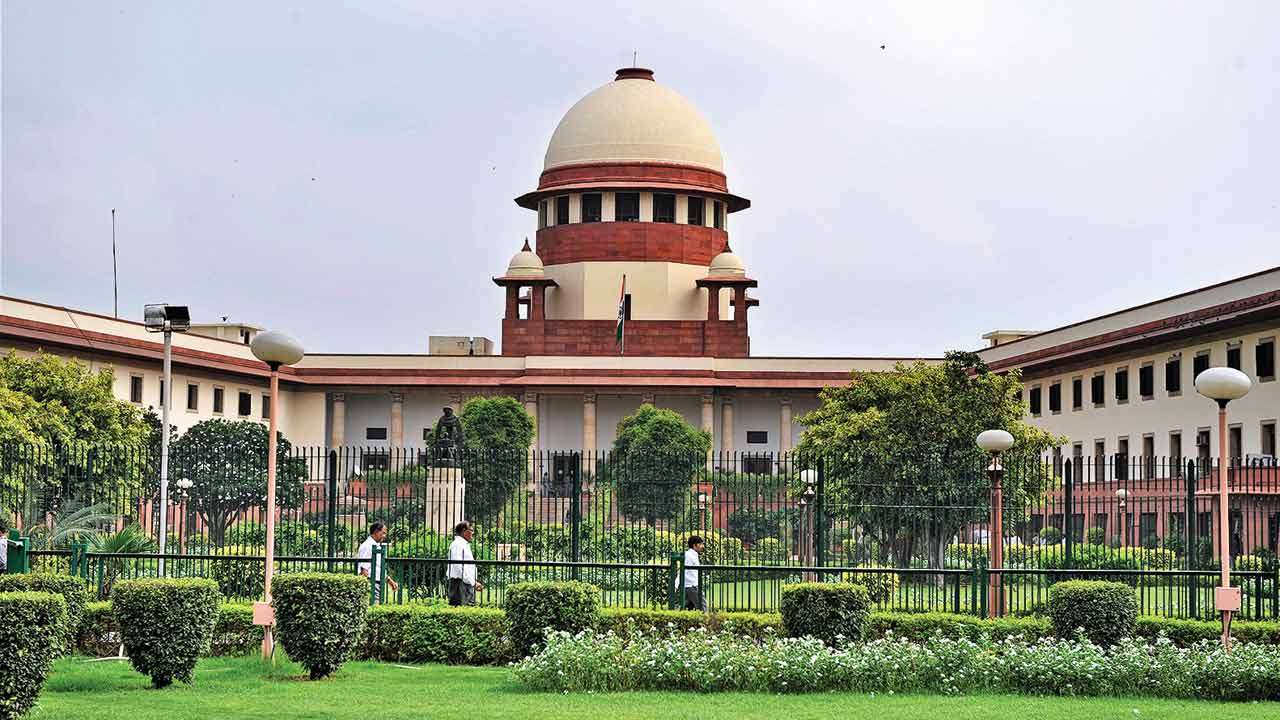 When the aforementioned case was reopened earlier this week, Ashim Sood, the counsel for the IAMAI, started off by reviewing the arguments that had previously been discussed in court last August. For starters, he once again explained to the judges some of the basics underlying cryptocurrency and blockchain technology and also read out the guidelines issued by the Financial Action Task Force last year. 
Additionally, after explaining how countries like Australia, Malta and Japan had been largely successful in regulating their local crypto markets, he emphasized the need for conventional banking avenues to be made available to blockchain/crypto business owners. Under such favorable regulations, investors, as well as casual altcoin enthusiasts, could gain access to digital currencies in a streamlined, transparent manner. Sumit Gupta, the CEO of DCX, an Indian cryptocurrency exchange, believes that Sood has proffered some good arguments on the matter of how the technology works, and how it can be used, given that the right regulation is in place:
"On the question of anonymity with virtual currencies, he explained the strong KYC process practiced by various exchanges. He argued that, although the industry follows strict self-regulation, it cannot enforce them beyond a point, and hence highlighted the importance of positive regulation. He discussed that every new technology will have a grey side, however, positive regulations that curb the negatives are the need of the hour."
As part of its defense scheme, the RBI alluded to incidents, such as the Binance KYC breach of 2019, as being clear examples of why the crypto industry at large is still in its infancy, and thus, poses a massive cybersecurity threat to the economy of any nation where it is allowed to foster and grow. However, Sood told the judges that such cyber attacks were exactly the reason why positive regulatory measures were needed in India — so that the sector as a whole could be better equipped to face such challenges. He then alluded to a couple of previous judgments passed by the Supreme Court, which clearly stated that legal activities can be only be shut down if a definitive risk has first been identified by the Indian parliament and not by an administrative body like the RBI. In regards to the matter, Gupta added:
"RBI's arguments may sound inadequate, however, that is something for the judges to decide. Our judicial processes are strong enough and we have complete trust in them."
Lastly, Kashif Raza, founder of Crypto Kanoon, an Indian crypto news platform that has been covering the ongoing hearing live via its Twitter channel, said that the main goal of IAMAI's legal counsel is to establish the fact that the Indian crypto community is not trying to push digital assets as being currencies but rather as alternative investment options. He further added:
"The IAMAI drew the focus of the court on the fact that nowhere in the FATF's guidelines is it mentioned that cryptocurrencies should be banned completely. India is a member of the FATF, and most of the agency's guidelines demand for KYC and better cooperation between members when it comes to controlling the cross border movement of crypto-assets."
Indian judges, who are currently presiding over the hearing, seem to be eager to learn about crypto-based technologies and the immense economic possibilities that they represent. For example, they have requested the legal counsel for the IAMAI to explain how cryptocurrencies were being regulated in countries like Australia, Italy, Malta and Japan, and whether or not instances of money laundering or tax evasion had increased following the implementation of these measures. 
In response, Sood proceeded to take the judges through a detailed comparative table related to different countries, their regime nature and how they were handling crypto-related matters within their respective jurisdictions. Furthermore, he also cited the example of Mt. Gox, and how its collapse led to the creation of an efficient regulatory framework by the Japanese government.
The Judges further requested a detailed explanation regarding how current crypto-crypto and peer-to-peer exchange models work as well as how digital currency trading actually takes place. Sood, in response, explained to the panel the various laws that are currently being employed in South Africa, the United Kingdom and certain states of the United States that allow people to trade digital assets in a fully legal and taxable manner. Lastly, the Supreme Court questioned the IAMAI about various suspicious services, like Silk Road, the dark web, Tor and onion routing, and how such avenues have been used by bad actors to abuse digital currencies in the past. 
However, the judges did concede that crypto, like any other technology, was not bad in itself and could be used for nefarious reasons when in the hands of the wrong people. To elaborate on the subject, Varun Sethi, CEO of Blockchain Lawyer, said that "The RBI's argument that crypto's anonymous nature poses a threat to national security cannot be totally ruled out." He added that, indeed, crypto can freely flow between international borders, while the cybersecurity risks are hard to deny. He went on to say:
"However, such arguments are similar to challenges faced by other regulators also. The court would surely take cognizance of similar facts and how it was dealt with in other countries."
Tron Community Angry Because Genesis Coins Used In Super Reps Vote
The Tron (TRX) community was beside itself on Wednesday, Feb. 19 after founder Justin Sun's address was shown to have voted in two Tron Foundation apps as a Super Representative (SR). Both Tron-Ace and Tron-Bet were voted in as Super Representatives by the Zion address, the same account which received 99 billion TRX from the coin's genesis block. Super Representatives are responsible for overseeing block production on Tron's blockchain. 
As such, they receive a sizable portion of the coin rewards from each block. In plain terms, this means that Tron's community rules were bypassed, arguably to further enrich its own foundation. That's despite Tron CEO Justin Sun's insistence that he and his foundation have nothing to do with community voting.
The candidate addresses with 200 million and 310 million votes belong to Tron-Bet and Tron-Ace respectively. The address shown happens to be the Zion address, the same account that received 99 billion TRX following Tron's mainnet launch in 2018. This equates to the entirety of the TRX coin supply at the time.
The use of an address so clearly affiliated with the Tron Foundation has upset many members of the coin's community. One Tron Society member took to Twitter on Wednesday morning to demand an explanation from founder Justin Sun:
"The vote in of the Tron-Bet and Tron-Ace was done using the ZION account. Can we get an explanation please."
The same user later added to the statement that the Zion account " was used to vote in SRs which Justin is 'invested' in even after the statement from Justin [saying neither] he nor the foundation have participated in voting." TronWalletMe marketing and communications director Misha Lederman later noticed a third SR voted for by the Zion account. Lederman pointed out that the Poloniex SR had also benefited from Tron's Zion account. The Poloniex exchange was purchased by Tron founder Justin Sun in November 2019.
Tron dApp developer Rovak summed up the situation for non-technical users, noting: "It is not OK to use these tokens if the elections are supposed to be 100% community driven." Tron documentation written by Justin Sun clearly states that neither he nor the Tron Foundation engage in community voting. According to Sun, all voting is carried out by TRX holders and the community at large, as stated in a Medium post by Justin Sun from early February. Last September, it was reported that Binance had become the number one Tron SR after it launched staking for TRX users. Those funds were then used to vote Binance in as lead Super Representative. 
A Tron insider who wanted to remain anonymous noted at the time that "they have enough votes to vote in 20 SRs and basically start Binance Chain version two. The community is pretty pissed about it." Nearly six months on and Binance remains the top Tron SR, controlling 53% of the network. In the wake of Wednesday's revelations, Binance's control of the Tron blockchain came up once again. Twitter user @GodOvCrypto predicted the worst for Tron in the long-term:
"I am surprised there are still community SR's in the top 27. Give it a year and they will be way down as businesses will do what @binance did and just buy their way to the top. Only good thing will be that all TRX will be frozen."
Cryptocurrency And Blockchain News Update 19th February 2020
India To Use Blockchain For Voting
India's citizens will soon be able to cast votes from outside their city of registration thanks to a blockchain-based system. India's Chief Election Commissioner said that the country hopes to increase voter turnout with a blockchain-based voting solution. 
China Using Blockchain To Fight Coronavirus
With the ongoing coronavirus epidemic, China has turned to blockchain technology to manage medical data, track supply of virus prevention materials and consult the public. For the first two weeks of February, China saw the launch of as many as 20 blockchain-based applications designed to help fight the coronavirus outbreak. Most of the apps are used to manage citizens' personal data as many people are returning to work this month.
IOTA Updates Trinity Wallet
Following an apparent hack of IOTA (MIOTA) official wallet on Feb. 12, the IOTA Foundation has released a safe desktop version of the Trinity wallet. According to a Feb. 17 update post, IOTA should update their Trinity apps to securely check their balances and transactions via Trinity 1.4.1, a new version that is designed to remove the recently detected vulnerability from the wallets. The new version of the wallet doesn't apparently represent the full solution of the recent breach because the IOTA's dedicated network Coordinator, is still on hold
BitcoinAnd Google Scandal
A new extortion scam targeting website owners serving banner ads through Google's AdSense program has begun circulating the Internet. The malicious scheme demands Bitcoin (BTC) in exchange for preventing an attack, which would purportedly lead to the users' AdSense account suspension.
Binance Cloud Has Been Launched!
Binance cloud is here, According to the announcement from Binance, Binance Cloud will serve as an all-in-one infrastructure platform for customers and partners to launch digital asset exchanges based on Binance's industry-leading technology, security, liquidity as well as custodial services. The solution also supports dashboard for managing funds, multilingual functionality, as well as a range of trading pairs and coin listings. The Binance's new exchange-specific cloud solution will provide users with a method of setting up a crypto platform in their local markets. Binance Cloud's features include crypto spot market and futures trading as well as local bank API integrations and peer-to-peer exchange services from fiat to crypto, the announcement notes. In the future, Binance Cloud plans to add more features like staking, over-the-counter trading services as well as token issuance with initial exchange offering platform.
TON Devs Worldwide Working Together To Intervene In SEC Case Against Telegram
A group of international Telegram Open Network (TON) contributors has submitted a court document criticizing United States regulators' line of attack against the project. The group has formed a non-profit association, "The TON Community Foundation," and collectively submitted the brief on Feb. 14 in the form of an amicus curiae.
 An amicus curiae is a brief that offers expertise or insight into a given case on behalf of an entity that is not formally a party to the case itself — i.e. an entity that is neither a plaintiff, defendant, nor legal counsel for either side. The court can decide whether or not to take the brief into account at its discretion.
In their filing, the contributors state that the foundation has been formed to represent a "professional community of active participants in the TON project in whose interest it is to see the TON blockchain mainnet launched as soon as possible." The foundation comprises 20 teams in the TON global community, designated as "independent specialists with extensive blockchain experience who are involved in the actual work on the TON blockchain and who write its code, protocol, smart contracts, tools, and applications." These 20 teams ostensibly represent over 2,000 computer scientists, engineers, programmers, and entrepreneurs — based in China, Russia, France, and Spain, among other countries.
The foundation writes that the unanimous position of the TON dev community is that the TON blockchain is fully operational, has "state-of-the-art prelaunch security" and a developed suite of services. They contend it would, in its current state, be ready for launch as a mainnet in a "matter of seconds." The brief focuses on particular arguments that were presented by Brown University Professor Maurice Herlihy in his review of TON for the United States Securities and Exchange Commission. 
Following Telegram's wildly successful $1.7 billion initial coin offering for TON in 2018, the SEC had launched an investigation into the project in 2019, claiming the entity had not registered with the commission for its ICO and the network's "Gram" tokens. The Herlihy report was submitted as evidence on behalf of the SEC in late December 2019. In its brief, the foundation argues that the court should decline the SEC's impulse to place the industry under an "innovation-suffocating regime," it contends. It argues that other successful blockchains — such as Bitcoin, Ethereum and Tezos — would never have launched had they been subjected to Professor Herlihy's "academic scrutiny" and his "unrealistic standards of pre-launch performance, security, and maturity." Moreover, despite Professor Herlihy serving as the SEC's blockchain expert, the foundation claims he has mischaracterized the TON network in his report. It notes that he uses a blockchain definition from 2010 that has since become obsolete, which fails to account for smart contract functionality as one of the technology's core parameters. 
What makes the TON blockchain unique, the brief outlines, is that literally "everything in its network is based on interaction with smart contracts" and "all Grams will be located in smart contracts," so that, "in a way, TON is a smart contract platform more than a cryptocurrency one." The rest of the foundation's arguments against Professor Herlihy's report provide a detailed overview of the state of the network's services, readiness for launch, protocol, code, and security audit results.