India's Supreme Court Is Tough On Crypto
Following the session that took place last August, a three-judge panel from India's Supreme Court reconvened once again this week to discuss the much-hyped Crypto v. RBI case. During the last hearing, the Supreme Court had asked the Reserve Bank of India (RBI) to clarify its position as to why exactly it enforced a nationwide banking ban on the country's crypto market, as well as to discuss the seemingly unconstitutional nature of its aforementioned move. 
Ever since the RBI decided to go ahead and issue its controversial prohibition order, a number of public and industry-led petitions have been filed by prominent members of the Indian crypto community contending that the RBI's decision was not only unjust but also in clear violation of the law. As part of its reply, the RBI's legal counsel pointed out that the institution has complete authority to operate India's currency and credit system and to protect the nation's overall financial stability — if it feels the need to do so.
In this regard, the ongoing petition that is currently being heard in front of the Supreme Court has been brought forth by the Internet And Mobile Association of India (IAMAI), a not-for-profit industry body that seeks to expand and enhance India's online and mobile value-added services sectors.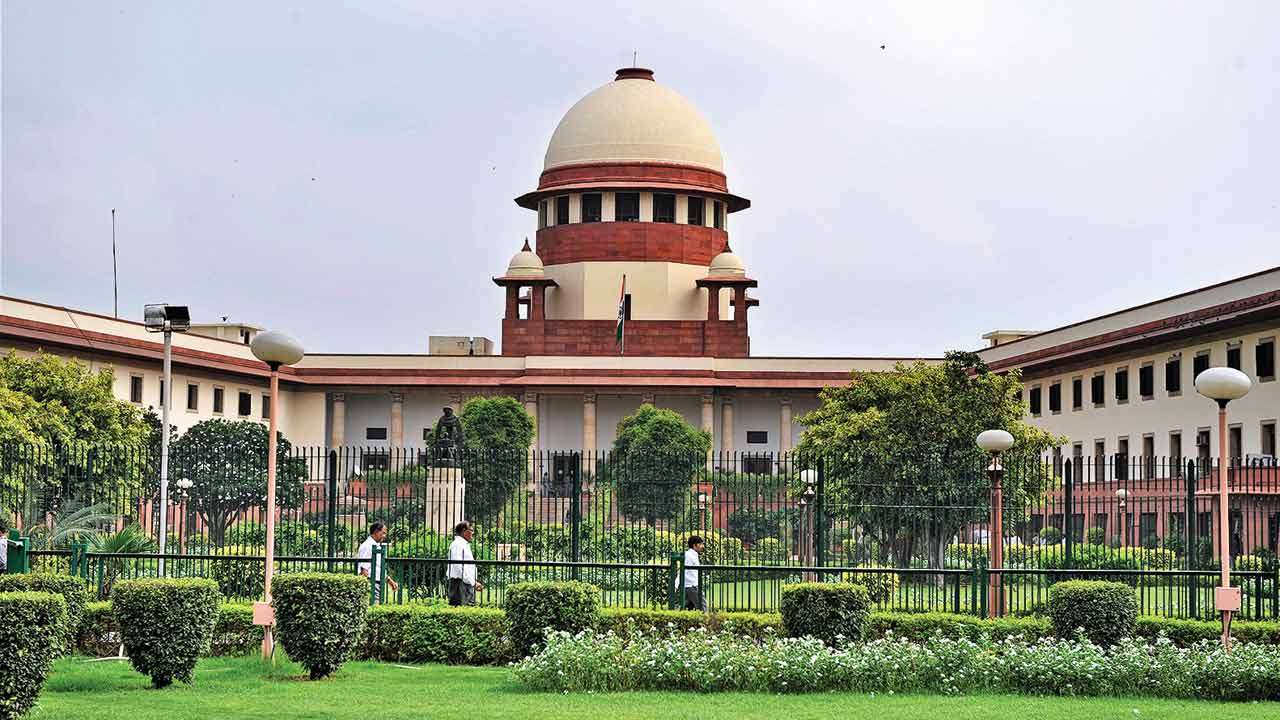 When the aforementioned case was reopened earlier this week, Ashim Sood, the counsel for the IAMAI, started off by reviewing the arguments that had previously been discussed in court last August. For starters, he once again explained to the judges some of the basics underlying cryptocurrency and blockchain technology and also read out the guidelines issued by the Financial Action Task Force last year. 
Additionally, after explaining how countries like Australia, Malta and Japan had been largely successful in regulating their local crypto markets, he emphasized the need for conventional banking avenues to be made available to blockchain/crypto business owners. Under such favorable regulations, investors, as well as casual altcoin enthusiasts, could gain access to digital currencies in a streamlined, transparent manner. Sumit Gupta, the CEO of DCX, an Indian cryptocurrency exchange, believes that Sood has proffered some good arguments on the matter of how the technology works, and how it can be used, given that the right regulation is in place:
"On the question of anonymity with virtual currencies, he explained the strong KYC process practiced by various exchanges. He argued that, although the industry follows strict self-regulation, it cannot enforce them beyond a point, and hence highlighted the importance of positive regulation. He discussed that every new technology will have a grey side, however, positive regulations that curb the negatives are the need of the hour."
As part of its defense scheme, the RBI alluded to incidents, such as the Binance KYC breach of 2019, as being clear examples of why the crypto industry at large is still in its infancy, and thus, poses a massive cybersecurity threat to the economy of any nation where it is allowed to foster and grow. However, Sood told the judges that such cyber attacks were exactly the reason why positive regulatory measures were needed in India — so that the sector as a whole could be better equipped to face such challenges. He then alluded to a couple of previous judgments passed by the Supreme Court, which clearly stated that legal activities can be only be shut down if a definitive risk has first been identified by the Indian parliament and not by an administrative body like the RBI. In regards to the matter, Gupta added:
"RBI's arguments may sound inadequate, however, that is something for the judges to decide. Our judicial processes are strong enough and we have complete trust in them."
Lastly, Kashif Raza, founder of Crypto Kanoon, an Indian crypto news platform that has been covering the ongoing hearing live via its Twitter channel, said that the main goal of IAMAI's legal counsel is to establish the fact that the Indian crypto community is not trying to push digital assets as being currencies but rather as alternative investment options. He further added:
"The IAMAI drew the focus of the court on the fact that nowhere in the FATF's guidelines is it mentioned that cryptocurrencies should be banned completely. India is a member of the FATF, and most of the agency's guidelines demand for KYC and better cooperation between members when it comes to controlling the cross border movement of crypto-assets."
Indian judges, who are currently presiding over the hearing, seem to be eager to learn about crypto-based technologies and the immense economic possibilities that they represent. For example, they have requested the legal counsel for the IAMAI to explain how cryptocurrencies were being regulated in countries like Australia, Italy, Malta and Japan, and whether or not instances of money laundering or tax evasion had increased following the implementation of these measures. 
In response, Sood proceeded to take the judges through a detailed comparative table related to different countries, their regime nature and how they were handling crypto-related matters within their respective jurisdictions. Furthermore, he also cited the example of Mt. Gox, and how its collapse led to the creation of an efficient regulatory framework by the Japanese government.
The Judges further requested a detailed explanation regarding how current crypto-crypto and peer-to-peer exchange models work as well as how digital currency trading actually takes place. Sood, in response, explained to the panel the various laws that are currently being employed in South Africa, the United Kingdom and certain states of the United States that allow people to trade digital assets in a fully legal and taxable manner. Lastly, the Supreme Court questioned the IAMAI about various suspicious services, like Silk Road, the dark web, Tor and onion routing, and how such avenues have been used by bad actors to abuse digital currencies in the past. 
However, the judges did concede that crypto, like any other technology, was not bad in itself and could be used for nefarious reasons when in the hands of the wrong people. To elaborate on the subject, Varun Sethi, CEO of Blockchain Lawyer, said that "The RBI's argument that crypto's anonymous nature poses a threat to national security cannot be totally ruled out." He added that, indeed, crypto can freely flow between international borders, while the cybersecurity risks are hard to deny. He went on to say:
"However, such arguments are similar to challenges faced by other regulators also. The court would surely take cognizance of similar facts and how it was dealt with in other countries."
3 Big Blockchain Firms Working Together On A DeFi Product That Pays Passive Income
In a special announcement made at the Unitize conference on July 6,  Cosmos, Polkadot, and Terra revealed a new DeFi savings product called Anchor that aims to offer dependable interest rates on stablecoins deposits. The companies involved in the creation of Anchor plan to launch it across their respective blockchains at the end of Q3 this year and scale across to other PoS blockchains in the future. Do Kwon, founder and CEO of Terra, explained in a prepared statement:
"While DeFi staples such as Maker and Compound have been revolutionary in creating fully decentralized crypto money markets, the volatility of their interest rates makes them unsuitable to be used as a household savings product. DeFi mass adoption needs the creation of a fully decentralized savings account that offers dependable APR."
Anchor's smart contracts receive stablecoin deposits and use a portion of them to acquire staking positions on compatible Proof of Stake blockchains. Users will receive their passive income from these staking rewards. The initial governance for this platform will come from the Interchain Asset Association (IAA), a newly formed organization that sees Zaki Manian of Cosmos, Jack Platts of the Web3 Foundation, and Do Kwon of Terraform Labs collectively steering the ship.
Telegram Is Set To Shut Down The TON Testnet By August 2020
Although Telegram has terminated its blockchain project, Telegram Open Network (TON), in May 2020, the TON test net has been apparently running for almost one year. In a July 6 update, the official TON development group on Telegram announced that it would be discontinuing its support of the test network for TON. Remaining TON validators will be turned off by August 1. In the post, the TON official recommended network participants save all their relevant data and stop their testing processes. Despite the testnet being set to shut down less than a month from now, network participants will still be able to continue their experimentation after the testnet is terminated. In order to do that, users can install their own testnet validators, described in greater detail in three different how-to documents containing guidelines for the Full Node, the Validator, and Test Grams.
Telegram launched the TON testnet for explorer and node software on Sept. 6, 2019. In anticipation of its scheduled Oct. 31 launch last year, the company released an alpha version of an iOS wallet to work with its native token, the Gram. But Telegram's TON plans were never fully realized, as the United States Securities and Exchange Commission suddenly deemed Telegram's $1.7 billion ICO illegal in mid-October. After a long-running legal battle with U.S. regulators, Telegram agreed to shut down its TON project, as well as return $1.2 billion to investors in line with a court-approved final settlement. As officially announced by Telegram CEO Pavel Durov, the firm had already reimbursed more than $1.2 billion by June 25.
Binance Supports An Ontology Upgrade
Binance, one of the world's biggest crypto exchanges, has announced on July 5 that it will support the upcoming Ontology 2.0 network upgrade. Ontology 2.0 will include the integration of a number of community-led upgrades to its MainNet. Binance says that it will end support of Neo Enhancement Protocol 5-based, or NEP5, ONT tokens deposits. Any future deposits of NEP5 ONT will not be credited to users' Binance account, it indicates. Deposits and withdrawals of ONT will be stopped starting July 6 at 9 a.m. UTC. Users will be notified when the Ontology upgraded network becomes stable and deposits and withdrawals are reopened, says Binance.
The Ontology network upgrade will not result in a new token creation and ONG staking rewards for ONT will not be affected. Ontology uses a dual token (ONT and ONG) model. ONT is the coin and can be used for staking in consensus, whereas ONG is the utility token used for on-chain services. MainNet ONT started to release ONG as soon as Ontology MainNet went live two years ago. According to Ontology, from 9 to 12th June 2020, it will give its community the opportunity to have a say in the development of its governance and staking economic model, especially for the Triones node results. However, The Ontology Foundation's first three-year bonus to the top 49 nodes and the distribution method remains unchanged.