Has Facebook's Libra Made People Reconsider USD As Global Reserve Currency?
Major global economists credit Facebook's Libra with pushing the world to start reconsidering the United States dollar as anchor currency.
At a Jan. 23 panel at the annual World Economic Forum (WEF) in Davos, officials and financial experts discussed one of the most important mechanisms in the global financing system — the U.S. dollar, which has become the world's reserve currency.
Called "Challenging the Dominance of the Dollar," the panel focused on factors that make the U.S. dollar the world's dominant payment system and reserve currency, as well as the fact that countries over the globe are trying to reduce their dependency on the dollar. The panel featured a number of officials including Brazil's Economy Minister Paulo Guedes and Gita Gopinath, chief economist at the International Monetary Fund (IMF). Hosted by Adam Tooze, director of the European Institute at Columbia University, the panel also included Portugal's Finance Minister Mario Centeno and Zhu Ning, a professor of finance at Tsinghua University.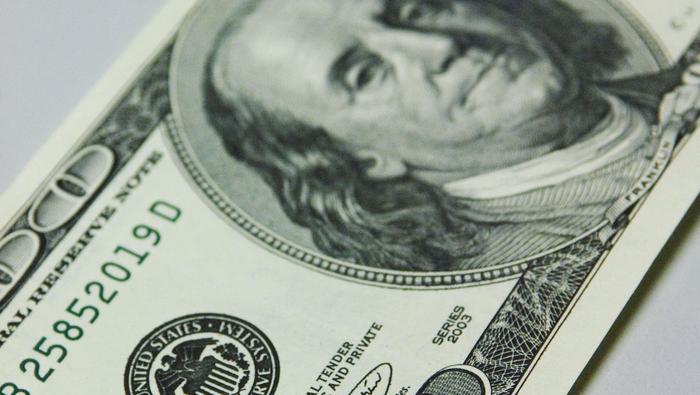 Gopinath, who is also a director at IMF's research department, opened the panel with comments that named Facebook's cryptocurrency initiative Libra as a major factor that made everyone in global finance reconsider the status of the dollar as anchor currency. Brazil's Economy Minister supported the statement, adding that new technologies like blockchain are paving the way for future currency that will be digital:
"So then there is the new technology, the digital, the blockchain. […] The Libra episode is just evoking a future digital currency."
Gopinath continued the U.S. dollar still remains attractive, pointing out that one of the most important features that make the U.S. dollar attractive is trust and stability:
"Why is it that the dollar has such dominance? It does because it is the currency that provides the best stability and safety. […] It makes complete sense to hold your value in dollars because if things go bad, it gains value."
The fact that WEF economists now agree that Facebook's Libra has pushed global authorities to start reconsidering their approach to the world's reserve currency, is definitely reinforcing the status of emerging fintech technologies as well as blockchain. Meanwhile, some officials have already warned that projects like Libra can have a huge impact on the U.S. dollar. In August 2019, Mark Carney, the governor of the Bank of England, suggested that Libra-like digital currency could replace the U.S. dollar as the world's reserve currency. 
Carney said that replacing the dollar with a digital currency would be a better option than allowing its reserve status to be replaced by another national currency such as China's renminbi. Libra initially proposed to back its crypto project by several national currencies including the U.S. dollar, euro, Japanese yen, British pound and Singapore dollar, allegedly excluding the Chinese yuan from the group of reserve assets.
3 Big Blockchain Firms Working Together On A DeFi Product That Pays Passive Income
In a special announcement made at the Unitize conference on July 6,  Cosmos, Polkadot, and Terra revealed a new DeFi savings product called Anchor that aims to offer dependable interest rates on stablecoins deposits. The companies involved in the creation of Anchor plan to launch it across their respective blockchains at the end of Q3 this year and scale across to other PoS blockchains in the future. Do Kwon, founder and CEO of Terra, explained in a prepared statement:
"While DeFi staples such as Maker and Compound have been revolutionary in creating fully decentralized crypto money markets, the volatility of their interest rates makes them unsuitable to be used as a household savings product. DeFi mass adoption needs the creation of a fully decentralized savings account that offers dependable APR."
Anchor's smart contracts receive stablecoin deposits and use a portion of them to acquire staking positions on compatible Proof of Stake blockchains. Users will receive their passive income from these staking rewards. The initial governance for this platform will come from the Interchain Asset Association (IAA), a newly formed organization that sees Zaki Manian of Cosmos, Jack Platts of the Web3 Foundation, and Do Kwon of Terraform Labs collectively steering the ship.
Telegram Is Set To Shut Down The TON Testnet By August 2020
Although Telegram has terminated its blockchain project, Telegram Open Network (TON), in May 2020, the TON test net has been apparently running for almost one year. In a July 6 update, the official TON development group on Telegram announced that it would be discontinuing its support of the test network for TON. Remaining TON validators will be turned off by August 1. In the post, the TON official recommended network participants save all their relevant data and stop their testing processes. Despite the testnet being set to shut down less than a month from now, network participants will still be able to continue their experimentation after the testnet is terminated. In order to do that, users can install their own testnet validators, described in greater detail in three different how-to documents containing guidelines for the Full Node, the Validator, and Test Grams.
Telegram launched the TON testnet for explorer and node software on Sept. 6, 2019. In anticipation of its scheduled Oct. 31 launch last year, the company released an alpha version of an iOS wallet to work with its native token, the Gram. But Telegram's TON plans were never fully realized, as the United States Securities and Exchange Commission suddenly deemed Telegram's $1.7 billion ICO illegal in mid-October. After a long-running legal battle with U.S. regulators, Telegram agreed to shut down its TON project, as well as return $1.2 billion to investors in line with a court-approved final settlement. As officially announced by Telegram CEO Pavel Durov, the firm had already reimbursed more than $1.2 billion by June 25.
Binance Supports An Ontology Upgrade
Binance, one of the world's biggest crypto exchanges, has announced on July 5 that it will support the upcoming Ontology 2.0 network upgrade. Ontology 2.0 will include the integration of a number of community-led upgrades to its MainNet. Binance says that it will end support of Neo Enhancement Protocol 5-based, or NEP5, ONT tokens deposits. Any future deposits of NEP5 ONT will not be credited to users' Binance account, it indicates. Deposits and withdrawals of ONT will be stopped starting July 6 at 9 a.m. UTC. Users will be notified when the Ontology upgraded network becomes stable and deposits and withdrawals are reopened, says Binance.
The Ontology network upgrade will not result in a new token creation and ONG staking rewards for ONT will not be affected. Ontology uses a dual token (ONT and ONG) model. ONT is the coin and can be used for staking in consensus, whereas ONG is the utility token used for on-chain services. MainNet ONT started to release ONG as soon as Ontology MainNet went live two years ago. According to Ontology, from 9 to 12th June 2020, it will give its community the opportunity to have a say in the development of its governance and staking economic model, especially for the Triones node results. However, The Ontology Foundation's first three-year bonus to the top 49 nodes and the distribution method remains unchanged.