Has Ethereum Given Up on Plasma?
The original paper detailing the Plasma proposal was published in August 2017. In essence, Plasma was conceived as a network of sidechains attached to the main Ethereum blockchain. They would have allowed offloading of the majority of the transactional load, improving scalability by orders of magnitude. In theory. A common problem of sidechains is the requirement of trust in its operators. Plasma attempted to solve this by ensuring the security of users' funds even when the majority of sidechain operators misbehaves. But there were significant practical issues to this approach, analysts explain. Users would have had to continuously verify the sidechain, which is a computationally intensive task.
Furthermore, in the event that the side-chain needed to be "evacuated" due to a security compromise, its entire history would need to be posted on the main Ethereum blockchain. This would have overloaded the network to a degree it was unable to handle. A series of improvements such as Minimum Viable Plasma and Plasma Cash were developed later in 2018. But even if they solved some of the previous issues, they introduced others that were just as serious. In 2019, researchers argued that the Ethereum community had begun exploring a new class of layer two solutions named "rollups."
The first solution, named zk-Rollups, uses zero-knowledge proofs to guarantee the correctness of all the transactions on the sidechain. However, the computationally intensive cryptography behind this solution and the impossibility of using smart contracts constituted serious drawbacks. The second iteration, named Optimistic Rollup, removes the need for zero-knowledge proofs by changing the principle behind the consensus rules. Instead of verifying each transaction, the system simply assumes that all of them are valid. The users, instead of proving the correctness of the entire sidechain, must intervene only when they see an invalid transaction by submitting a "fraud proof." According to Dragonfly researchers, this is the solution that the Ethereum community is currently converging on.
The alleged pessimism surrounding Plasma among Ethereum developers has been generally hidden from public view throughout 2019. As late as June 2019, when the transition into rollups was well underway according to Dragonfly, Vitalik Buterin wrote in a blog post that "both scalability solutions have a bright future ahead of them," referring to Plasma and sharding. However, in an August 2019 Twitter thread, reported at the time by Trustnodes, Buterin let on as to his negativity towards Plasma. Acknowledging the same issues outlined by Dragonfly, he argued that the problem of exiting the sidechain makes it impractical for public usage:

"Plasma exit games get harder when you can make changes to an account without the recipient's consent, as you can't assume honest users know their own latest states. Channels cannot support 'objects of public interest' (eg. Uniswap) at all."
The Twitter thread has since been deleted. It was reported on Jan. 10, the nonprofit Plasma Group had announced the end of their research into the technology. However, the group motivated the decision by saying that the research was simply unnecessary, as implementation was underway:
"It is amazing to see the multitude of competent teams pushing production plasma into reality now. This shift from research to implementation means that our mission as a research organization must shift as well."
The original post stated that the team would focus on public goods funding, divesting its focus from scalability. However, on Jan. 15 the organization announced its transition into Optimistic Rollup implementation for this purpose. Research into the technology was indeed one of the latest efforts of Plasma Group. The OmiseGo (OMG) project is still pushing forward with Plasma. Its More Viable Plasma implements some of the general concepts of Optimistic Rollup, as it is also based on users reporting illicit behavior. However, the Ethereum development community at large appears to have indeed silently proclaimed Plasma dead.
Bitmain's Antminer E3 May Soon Stop Ethereum Mining
While the Ethereum network is preparing to start shifting to proof-of-stake (PoS) consensus, some mining devices might soon stop supporting ETH mining at all. Bitmain's Antminer E3, once the "world's most powerful" hardware for mining Ether (ETH), will allegedly stop Ethereum mining in April 2020, according to a Feb. 24 report by altcoin mining pool 2Miners.
2Miners revealed the news after its team requested Bitmain to comment on the recent issues with Antminer E3 performance involving Ethereum Classic (ETC) — an open-sourced blockchain platform that derived from Ethereum hard fork in 2016 after the DAO collapse. On Feb. 21, 2Miners started receiving first reports on significant deterioration on Antminer E3 mining rigs performance on ETC pool. According to 2Miners, some users reported a sixfold hashrate drop on Antminer E3 — from the factory-declared hashrate of 180 MH/s to as low as 30 MH/s.
Following an internal investigation, 2Miners managed to find out that all global ETC pools were reported the same drop in hashrate. At the same time, Antminer E3 was still performing fine on Ethereum pools, 2Miners said. The team immediately suggested that the issue was likely to be connected with directed acyclic graph (DAG) — a file that is generated every new group of 30,000 blocks known as a mining epoch. When mining Ethereum, each GPU requires a big file called DAG at the start of the mining process, 2Miners elaborated.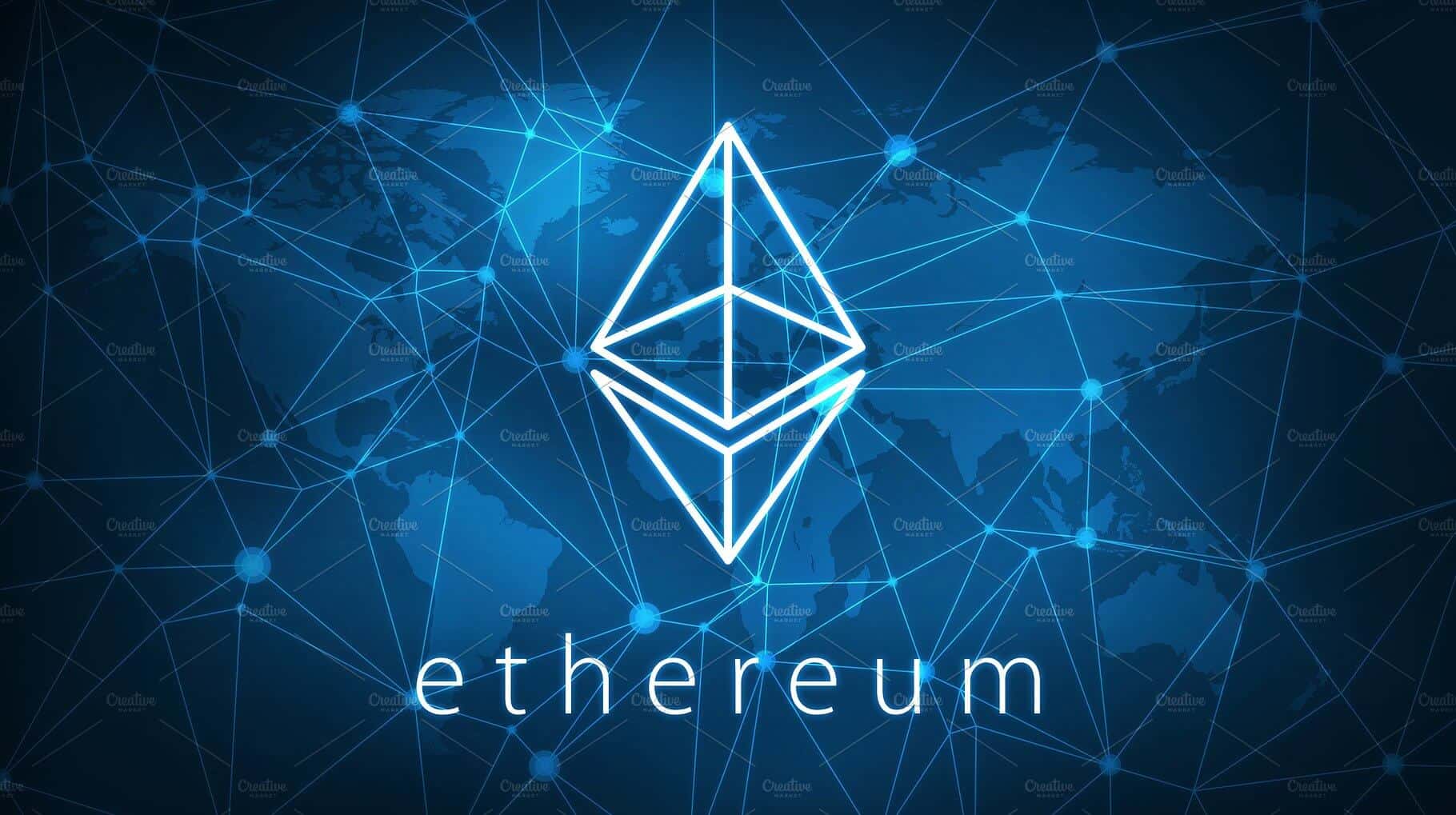 As DAG files grow each 30,000 blocks, or mining epoch, the memory capacity has apparently reached its limit. Following a request to Bitmain helpdesk, 2Miners was reportedly able to confirm that the growth of DAG files limited the usage of Antminer E3 for mining ETC. According to Bitmain, Antminer E3, which is an ASIC miner, still contains a 4GB video card for mining, while the DAG file is approaching the threshold. Bitmain reportedly said:
"[…] Antminer E3 is a 4GB video card. E3 is related to ETH algorithm, and DDR capacity is up to the upper limit, so E3 will not be able to continue mining. The meaning is E3 only can mine until January 2020, then will not mine again."
According to 2Miners' calculations, Antminer E3 should terminate Ethereum mining roughly on April 8, 2020. According to the mining pool, the current Ethereum Classic mining epoch is 328 while it is still 318 for Ethereum. According to the DAG size calculator data, the DAG size for Ethereum accounts for 3.48 GB, while the one for Ethereum Classic amounts to 3.56 GB at press time. Released by Chinese mining giant Bitmain in April 2018, Antminer E3 was touted as the "world's most powerful and efficient EtHash ASIC miner." As reported previously, Ethash is the Proof-of-Work (PoW) hashing algorithm used by Ethereum and a variety of other altcoins such as ETC.
The release of Antminer E3 came amid the Ethereum community suggesting the possibility of a hard fork in the ETH protocol to invalidate ETH ASICs. As the Ethereum blockchain is expected to shift from its current PoW consensus algorithm to PoS soon, the block validation function is poised to be given from miners to special network validators. In a recent interview, Ethereum co-founder Vitalik Buterin said that the first phase of Ethereum 2.0 will be released later in 2020.
Consensys Lays Off Additional 14% of Staff
Blockchain software company Consensys let go of an additional chunk of its staff while splitting its focus in two separate directions. Consensys cut its employee base down by roughly 14%, the company announced on Feb. 4 in a press release. Headquartered in New York, Consensys has also decided to split the company. Part of the operation will continue in the software sector while the other part pursues investment endeavors, the press release said.
Job cuts are nothing new to Consensys as the company previously headlined multiple stories regarding staff reductions. Rumors circulated in December 2018 surrounding a possible 60% staff cut. January 2019, however, only yielded a 13% staff cut. With its roots in the Ethereum blockchain, Consensys has multiple associated projects, including Ethereum wallet Metamask and Consensys Codefi.
Consensys now has two divisions — one to continue in software building, and the other to work on the venture side of the table, the release explained. With its 14% job cuts, Consensys is "restructuring teams to be better aligned with the needs of a focused software development company," the statement said.
Insolar Launches Mainnet, Changes Ethereum-Based Token To A Native Coin
Enterprise blockchain platform Insolar is launching its own mainnet, debuting its native Insolar Coin (XNS) to replace its formerly used Ethereum-based token INS. After successfully piloting the testnet in 2019, Insolar will be rolling out the commercial launch of Insolar MainNet on Feb. 3, the firm said in a press release.
According to the firm, holders of the Ethereum-based ERC-20 token INS will be able to swap their tokens for XNS on the first day of the mainnet launch. Insolar users will be able to store their XNS tokens on Insolar's new native cryptocurrency wallet, Insolar Wallet, the firm noted. As part of the token swap, some crypto exchanges announced that they will be temporarily closing INS deposit and withdrawal services in order to support the token swap. 
As detailed in the Insolar Economic Paper issued in June 2019, the XNS token serves as a medium of exchange and a store of value and can be used for payments and staking. Fueled by XNS token, the Insolar MainNet is the primary public network based on the Insolar Blockchain Platform that is designed to build a blockchain-driven application marketplace.
Founded in 2017 as INS Ecosystem, the project initially was an Ethereum-based app connecting consumer goods and customers. As of June 2019, Insolar was positioning itself as a "company building a horizontally scalable hybrid blockchain platform with interoperability between public and private networks." The launch of Insolar Mainnet comes after the company successfully launched its testnet last year. 
In March 2019, Insolar released an updated iteration of the testnet that reportedly demonstrated a throughput of over 19,000 transactions per second. In order to ensure a stable mainnet launch, Insolar partnered with major global cybersecurity company Kaspersky Lab for an extensive testing and code audit. Additionally, Insolar has been collaborating with major global tech platforms such as tech giant Microsoft and computer technology corporation Oracle. Other purported partners include the Swiss Innovation Promotion Agency, Innosuisse, as well as the United Kingdom Energy Innovation Centre and the German Energy Agency. In conjunction with the mainnet launch, Insolar also announced that it will be offering bounties through bug bounty platform HackerOne in order to improve the network's security. Insolar's mainnet bug bounty program will initially only be available to a select group of specialists before a public rollout.