Has Ethereum Given Up on Plasma?
The original paper detailing the Plasma proposal was published in August 2017. In essence, Plasma was conceived as a network of sidechains attached to the main Ethereum blockchain. They would have allowed offloading of the majority of the transactional load, improving scalability by orders of magnitude. In theory. A common problem of sidechains is the requirement of trust in its operators. Plasma attempted to solve this by ensuring the security of users' funds even when the majority of sidechain operators misbehaves. But there were significant practical issues to this approach, analysts explain. Users would have had to continuously verify the sidechain, which is a computationally intensive task.
Furthermore, in the event that the side-chain needed to be "evacuated" due to a security compromise, its entire history would need to be posted on the main Ethereum blockchain. This would have overloaded the network to a degree it was unable to handle. A series of improvements such as Minimum Viable Plasma and Plasma Cash were developed later in 2018. But even if they solved some of the previous issues, they introduced others that were just as serious. In 2019, researchers argued that the Ethereum community had begun exploring a new class of layer two solutions named "rollups."
The first solution, named zk-Rollups, uses zero-knowledge proofs to guarantee the correctness of all the transactions on the sidechain. However, the computationally intensive cryptography behind this solution and the impossibility of using smart contracts constituted serious drawbacks. The second iteration, named Optimistic Rollup, removes the need for zero-knowledge proofs by changing the principle behind the consensus rules. Instead of verifying each transaction, the system simply assumes that all of them are valid. The users, instead of proving the correctness of the entire sidechain, must intervene only when they see an invalid transaction by submitting a "fraud proof." According to Dragonfly researchers, this is the solution that the Ethereum community is currently converging on.
The alleged pessimism surrounding Plasma among Ethereum developers has been generally hidden from public view throughout 2019. As late as June 2019, when the transition into rollups was well underway according to Dragonfly, Vitalik Buterin wrote in a blog post that "both scalability solutions have a bright future ahead of them," referring to Plasma and sharding. However, in an August 2019 Twitter thread, reported at the time by Trustnodes, Buterin let on as to his negativity towards Plasma. Acknowledging the same issues outlined by Dragonfly, he argued that the problem of exiting the sidechain makes it impractical for public usage:

"Plasma exit games get harder when you can make changes to an account without the recipient's consent, as you can't assume honest users know their own latest states. Channels cannot support 'objects of public interest' (eg. Uniswap) at all."
The Twitter thread has since been deleted. It was reported on Jan. 10, the nonprofit Plasma Group had announced the end of their research into the technology. However, the group motivated the decision by saying that the research was simply unnecessary, as implementation was underway:
"It is amazing to see the multitude of competent teams pushing production plasma into reality now. This shift from research to implementation means that our mission as a research organization must shift as well."
The original post stated that the team would focus on public goods funding, divesting its focus from scalability. However, on Jan. 15 the organization announced its transition into Optimistic Rollup implementation for this purpose. Research into the technology was indeed one of the latest efforts of Plasma Group. The OmiseGo (OMG) project is still pushing forward with Plasma. Its More Viable Plasma implements some of the general concepts of Optimistic Rollup, as it is also based on users reporting illicit behavior. However, the Ethereum development community at large appears to have indeed silently proclaimed Plasma dead.
UNICEF Crypto Fund Looking To Invest $100K In Humanitarian Blockchain Projects
Over the past four years, the United Nations International Children's Fund has been investing in startups applying open-source technology, hoping to make the world a better place, but is looking to step up its game even further now. Cecilia Chapiro, an investment advisor at UNICEF Ventures, said that UNICEF had launched its innovation fund in 2016 with the goal to support emerging technologies being built in developing countries. Since then, UNICEF has invested in over 50 startups across 35 countries. "We invest in technologies that have the potential to influence billions of people, especially children in emerging countries," Chapiro said. 
According to Chapiro, UNICEF identified blockchain as one of the technologies that could make a global impact. As such, UNICEF invested $100,000 of equity-free funding through its innovation fund a year and a half ago into six startups, three of which were focused on blockchain. To further understand blockchain technology's impact, UNICEF launched a cryptocurrency fund supported by the Ethereum Foundation in October 2019. Chapiro explained that the crypto fund is based on the same framework as the innovation fund; the only difference is that investments are made in cryptocurrency. She said:
"UNICEF's innovation fund allows companies to partake in a one-year portfolio experience. We provide non-financial benefits that go along with the investment. We look for companies with a prototype that can be reviewed and strengthened to benefit a large number of users. We support the companies in a number of ways, helping prepare them to speak with additional investors after the one-year program ends."
On June 20, UNICEF's crypto fund made its largest crypto investment to date, worth 125 ETH — around $28,600 at the time — in eight open-source technology companies. Immediately following this funding round, UNICEF announced that it will invest another $100,000 worth of both United States dollars and crypto in blockchain startups that leverage open-source technology to combat global challenges, especially those related to the COVID-19 pandemic. Chapiro, who helped launch UNICEF's crypto venture, explained that the fund has enabled the organization to seriously invest in blockchain startups. 
She said: "After investing in three blockchain companies over a year ago and then a few more just two weeks ago, UNICEF's crypto fund has reached a new level of growth to accommodate the funding of about five to eight more open-source blockchain projects." According to Chapiro, UNICEF is looking to support early-stage startups with a blockchain prototype that can be transformed and eventually deployed in countries that need the technology the most. For example, during the last funding round, UNICEF invested in blockchain startup StaTwig, a company based in India that uses a blockchain to track the supply-chain of rice being delivered from the Indian government to low income areas. Sid Chakravarthy, the founder and CEO of StaTwig, said that India uses a Public Distribution System to deliver essential goods to individuals living under the poverty line. Chakravarthy explained that each state in India operates its own PDS, noting that COVID-19 has created an even higher demand for PDS products. He said:
"In Telangana State, where we are currently working, there are 28.3 million beneficiaries. These beneficiaries receive a lot of subsidized essentials, such as rice, dal, kerosene, and sugar through this program. Rice is the most important product. It is procured from state farmers and traders, processed in rice mills, then transported to and stored at various warehouses and finally distributed to beneficiaries through fair price shops."
While India's PDS may seem effective in theory, there are a number of problems that need to be addressed. For instance, Chakravarthy noted that there is a lack of visibility into the inventory in India's supply chains. A more transparent system could ensure that there are enough rice bags in each warehouse to meet the supply and demand of each state. In addition, transparency could provide higher quality products that are not exposed to harsh environmental conditions. 
StaTwig has been leveraging blockchain to create a digital identity for every single product. "With rice, every bag gets a unique digital ID," said Chakravarthy. Products are then tracked from the farmers, all the way to the beneficiaries. Data is recorded, showing each location where the bags have been, the chain of custody and the quality of the product. UNICEF has also previously invested in Mexico-based startup OS City, which has been issuing blockchain-based government assets and running a pilot to deploy 1,000 blockchain IDs to allocate educational assets for children, such as diplomas. Jesús Cepeda, the founder of OS City, said that the pilot is the first step toward enforcing blockchain citizen IDs, which will allow government assets to become fully digital, secure and transparent:
"We are solving the problem associated with the tampering of government records. We use blockchain as a tamper-proof, transparent method to allocate information. We are putting forth the funding from UNICEF to organize government records associated with an individual into a 'wallet-like' blockchain asset so that we can improve public institutions' efficiency and trust."
It's important to point out that UNICEF's funding for both StaTwig and OS City was made in Ether (ETH). Christina Rose Lomazzo, the blockchain lead at UNICEF, said that most organizations that receive funding in crypto immediately convert it to fiat. However, UNICEF's crypto fund had required the eight companies they previously invested in to keep the funds as cryptocurrency:
"This ensures that companies understand the benefits of cryptocurrency, such as the traceability aspect and speed of transactions versus those being done by traditional systems. These startups could also make use of the crypto by paying their employees with it."
Chris Fabian, a senior advisor and co-lead of UNICEF Ventures, further stated in a press release that transferring the cryptocurrency funds to eight companies based in seven countries took less than 20 minutes. Additionally, UNICEF has been working on building a series of tools for its crypto fund that would allow the organizations to work more efficiently with cryptocurrencies. Lomazzo shared that the first tool being built is the crypto fund website, which is really just a simplified version of a block explorer. This would allow the general public to track funds while serving as an internal valuation tool. Interestingly, the new round of funding will be dispersed in the form of both crypto and fiat, a first for UNICEF's crypto fund. Lomazzo explained that the reason for this change is due to the fact that cryptocurrency is still not universally legal. UNICEF's primary focus is to invest in startups based in developing countries, like India, which still has restrictions when it comes to cryptocurrency adoption. Moreover, Lomazzo mentioned that UNICEF's donors have provided funds in both crypto and fiat, allowing the organization to make use of both currencies.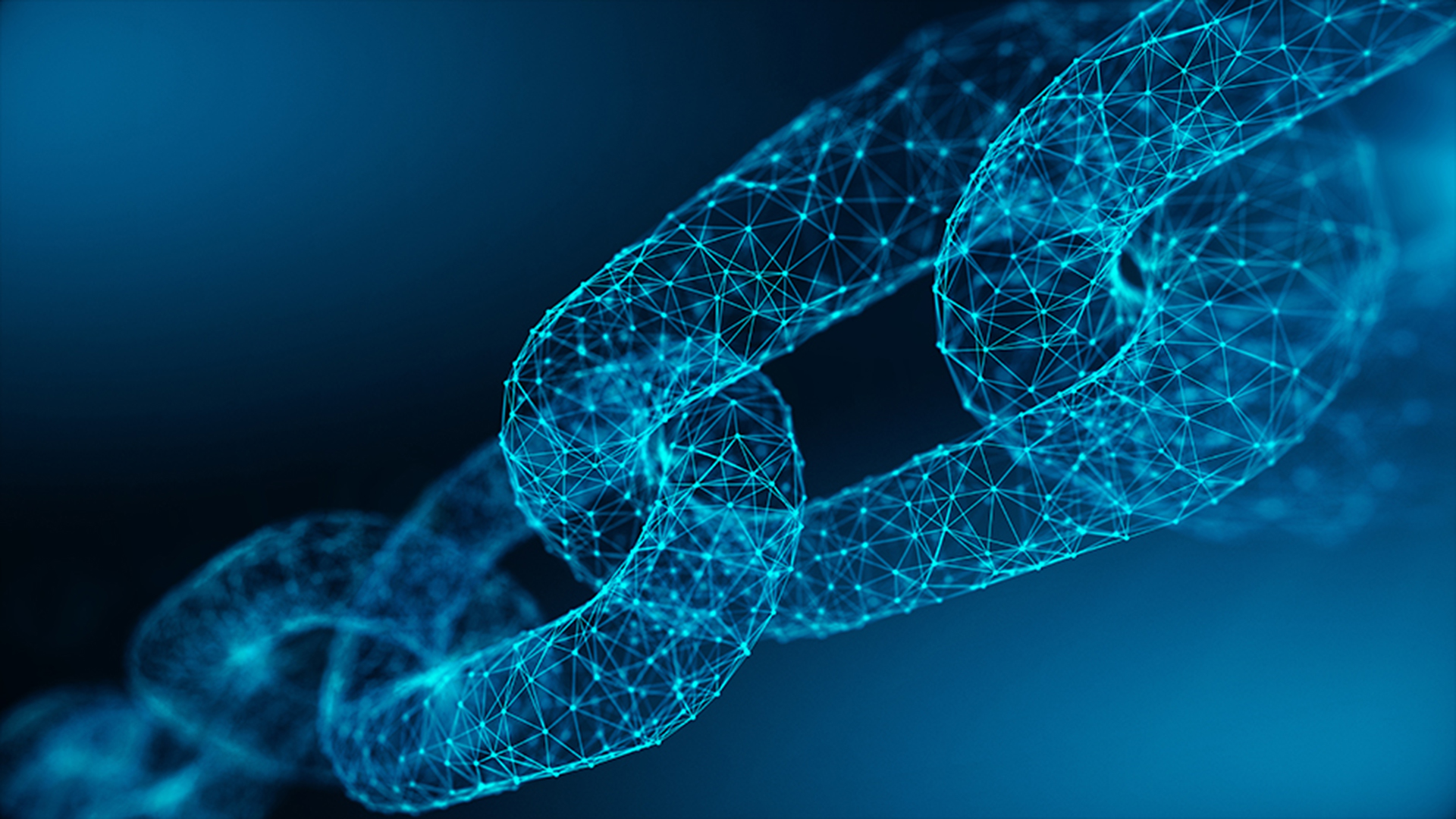 Moreover, while UNICEF's crypto fund will invest up to $100,000 worth of USD and crypto in blockchain startups, another important element is that each company must leverage open-source technology. Brain Behlendorf, the executive director of the Hyperledger Foundation, said that open-source licensing is essential for transforming software from a tool of control into a tool that could eventually benefit humanity:
"Traditional software approaches create a dependency by the user upon the tech provider, but open-source licensed software confers the freedom to use, modify and share for any purpose, not just those allowed or even envisioned by their original creators. For blockchain applications, this is a natural requirement for decentralization and trust that the system is doing what it should. This may be why the only meaningful blockchain frameworks are all open-source licensed."
Chapiro further noted that since the fund doesn't measure return on investment from financial gains, open-source technology is crucial to understand how useful the technology is in a variety of settings.
Although UNICEF's crypto fund aims to invest in a new batch of startups that could potentially change the world, this may be easier said than done. The biggest challenge, according to Chapiro, is finding blockchain companies based in emerging countries, which is a key requirement for the fund. Many blockchain projects are being developed in the U.S., Europe and Asia. Additionally, Chapiro mentioned that UNICEF has been looking to invest in companies founded by women or minorities. 
Although this hasn't been easy, Chapiro explained that 40% of the investments in UNICEF's innovation fund have been made in women-led companies. She hopes this number will reach 50% by the end of 2020. Surprisingly, COVID-19 hasn't created many issues for UNICEF in terms of finding startups to invest in, as most of the processes have always been virtual. According to Chapiro, the only in-person experience is a week-long workshop in New York, which companies can join once they receive funding. Following COVID-19 spikes, this workshop has been made virtual. However, while COVID19 didn't have much of an impact on the workings of UNICEF's crypto fund, Chapiro explained that many of the startups have been affected:
"Many of the other funding programs these startups were a part of were discontinued or limited following COVID-19. This is why we are doing much quicker funding rounds now. We ended up investing in eight companies a few weeks ago, some of which we had previously funded. Now, there is an increasing demand for their services because many of them are solving COVID-19 related challenges."
Ethereum DeFi Breaks Records in June, However, Other Categories Are Suffering
Results for the second quarter of 2020 show tremendous growth for decentralized applications across all ecosystems, primarily spearheaded by Ethereum (ETH) decentralized finance, or DeFi. Decentralized exchanges were at the frontlines of the rise as Compound token mining activity trickled down to on-chain swapping solutions. According to Our Network, Curve was one of the biggest beneficiaries of yield farming as it helped users switch between different stablecoins to maximize yield. 
Curve is an automated money market that only supports swaps between different types of stablecoins and wrapped tokens. This limitation allows Curve to provide competitive slippage and fees for exchanging assets. Deposits on Curve rose almost three-fold in June, while daily volume reached peaks of $60 million — 30 times more than its previous average. Demand for USDT pairs was the highest, capturing more than 58.5% of the total volume. This is due to USDT having one of the most significant COMP yields for an extended period of time. Uniswap also benefited from the COMP craze, with monthly volume doubling in June. Kyber and 0x had more modest performances: despite posting fresh monthly highs, the project's growth was in line with the rest of the year.
According to DappRadar's Q2 report, the dominance of DeFi indirectly led to the decline of gaming activity. Over $8 billion was transacted on DeFi platforms in Q2, which led to gas prices soaring exponentially. Ethereum's vibrant gaming DApp ecosystem suffered as fees came to represent a significant portion of each transaction. DappRadar reported a staggering 79% decline of gaming-related activity on-chain over the previous quarter.
EOS appears to be the main recipient of Ethereum's loss as its gaming transaction volume rose by about 80% since the previous quarter. While this is positive news for the platform, it still hasn't fully recovered from the damage caused by the EIDOS airdrop in late 2019. Volumes remain well below the highs of Q2 2019. Finally, Tron (TRX) saw growth in its DeFi ecosystem after porting several Ethereum projects on its chain. In addition to the previously-launched clone of Single Collateral Dai, a platform named Oikos.cash recreated both Synthetix and Uniswap on Tron. Nevertheless, total volume for all Q2 is just $15 million. The majority of Tron's activity remains in the gambling and "high-risk" categories.
South Korean Pyramid Scheme Defrauds Investors
South Korean authorities are investigating a complaint filed by 950 investors who claim to be victims of a crypto-related ponzi scheme. According to TV Chosun, police are looking into reports that over 160 individuals are believed to have operated the alleged scam, known as Futurenet. The Futurenet team is also suspected of stealing almost 20 billion won ($16.66 million) from investors and transferring the money via cryptocurrency.
Victims state that they were tricked by buying an "advertising pack" initially using crypto. No ads were ever acquired as a result of the purchase. A police officer from the Seoul Seocho Police Station says that the investigation "is still in the early stages," so no further details are known about the structure or the cryptocurrencies involved. No arrests have been conducted as of press time. In recent weeks, the Seoul Metropolitan Police Agency launched a criminal investigation on June 12 that led to the search and seizure of two unnamed cryptocurrency exchanges. These efforts were enacted with the hope of dismantling an Ethereum (ETH) crime ring worth $41.5M.