FinCEN Says Social Media Crypto Projects Have To Face Money Laundering Risk
The deputy director of the United States Financial Crimes Enforcement Network (FinCEN) says the cryptocurrency sector must not abet a "slide backward" in money laundering prevention. FinCEN deputy director Jamal El-Hindi made his remarks during a speech at the Securities Industry and Financial Markets Association 20th Anti-Money Laundering (AML) and Financial Crimes Conference in New York City on Feb. 6.
El-Hindi opened his speech noting the particular complexity of the securities and futures industry, which comprises a dense web of transactions and interactions between inter-related parties. This "amazingly complex" landscape includes but is not limited to primary brokerages, futures commission merchants, executing dealers, transfer agents, clearing firms and mutual funds, he observed.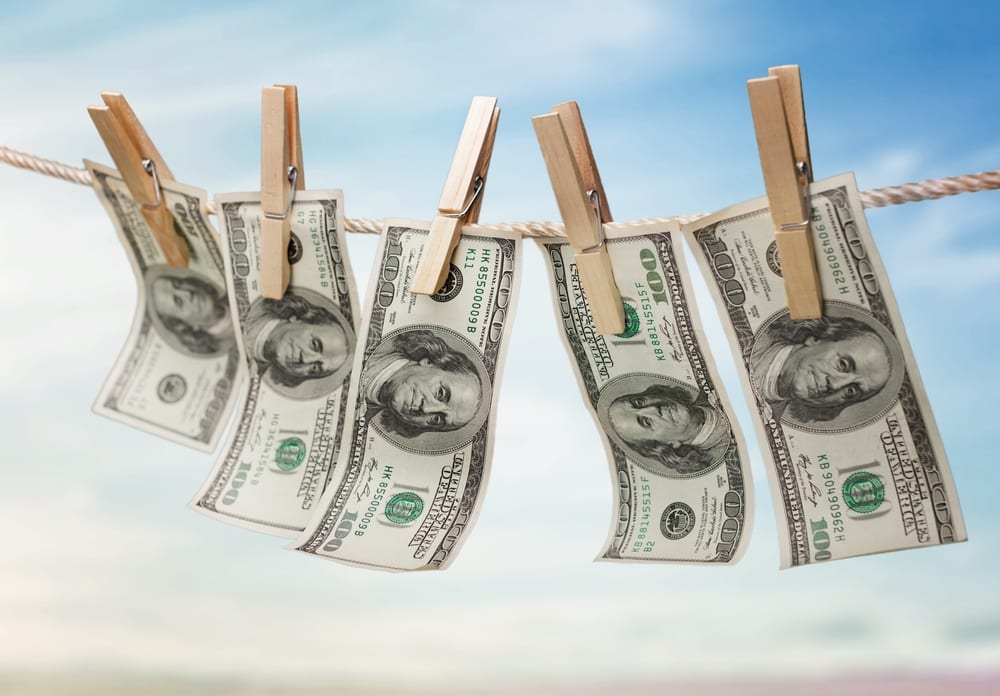 This complexity, he suggested, presents a challenge to the transparency — the information collection and due diligence processes — needed to tackle money laundering and prevent financial crimes. In many cases, information sharing and Know Your Customer processes may be discouraged due to the highly competitive nature of the industry — just 14% of all entities in the securities sector that are eligible to register for one of the key business-to-business information sharing mechanisms choose to do so, he noted. Within this highly challenging climate, El-Hindi warned that new technologies may further exacerbate the situation. Cryptocurrency-curious social media and messaging platforms — the most high-profile of which is Facebook's Libra project — must meet the same compliance responsibilities as traditional financial sector actors, he stressed:
"Social media and messaging platforms and others now focusing on the establishment of cryptocurrencies cannot turn a blind eye to illicit transactions that they may be fostering."
The influence of these private sector actors, and the new technology heralded by cryptocurrencies, carries these same responsibilities back into traditional finance:
"To the extent that the financial sector chooses to move forward with […] these emerging systems […] we are not going to allow it to slide backward on the protections and appropriate transparency that we have collectively worked so hard to weave into the financial system."
In early December, FinCEN's director, Kenneth A. Blanco, claimed that the cryptocurrency industry has increasingly begun to fall in line with the agency's regulations on money transmission services. In particular, he pointed to FinCEN's May 2019 guidance as having a marked and positive impact on the agency's oversight of the crypto space.
3 Big Blockchain Firms Working Together On A DeFi Product That Pays Passive Income
In a special announcement made at the Unitize conference on July 6,  Cosmos, Polkadot, and Terra revealed a new DeFi savings product called Anchor that aims to offer dependable interest rates on stablecoins deposits. The companies involved in the creation of Anchor plan to launch it across their respective blockchains at the end of Q3 this year and scale across to other PoS blockchains in the future. Do Kwon, founder and CEO of Terra, explained in a prepared statement:
"While DeFi staples such as Maker and Compound have been revolutionary in creating fully decentralized crypto money markets, the volatility of their interest rates makes them unsuitable to be used as a household savings product. DeFi mass adoption needs the creation of a fully decentralized savings account that offers dependable APR."
Anchor's smart contracts receive stablecoin deposits and use a portion of them to acquire staking positions on compatible Proof of Stake blockchains. Users will receive their passive income from these staking rewards. The initial governance for this platform will come from the Interchain Asset Association (IAA), a newly formed organization that sees Zaki Manian of Cosmos, Jack Platts of the Web3 Foundation, and Do Kwon of Terraform Labs collectively steering the ship.
Telegram Is Set To Shut Down The TON Testnet By August 2020
Although Telegram has terminated its blockchain project, Telegram Open Network (TON), in May 2020, the TON test net has been apparently running for almost one year. In a July 6 update, the official TON development group on Telegram announced that it would be discontinuing its support of the test network for TON. Remaining TON validators will be turned off by August 1. In the post, the TON official recommended network participants save all their relevant data and stop their testing processes. Despite the testnet being set to shut down less than a month from now, network participants will still be able to continue their experimentation after the testnet is terminated. In order to do that, users can install their own testnet validators, described in greater detail in three different how-to documents containing guidelines for the Full Node, the Validator, and Test Grams.
Telegram launched the TON testnet for explorer and node software on Sept. 6, 2019. In anticipation of its scheduled Oct. 31 launch last year, the company released an alpha version of an iOS wallet to work with its native token, the Gram. But Telegram's TON plans were never fully realized, as the United States Securities and Exchange Commission suddenly deemed Telegram's $1.7 billion ICO illegal in mid-October. After a long-running legal battle with U.S. regulators, Telegram agreed to shut down its TON project, as well as return $1.2 billion to investors in line with a court-approved final settlement. As officially announced by Telegram CEO Pavel Durov, the firm had already reimbursed more than $1.2 billion by June 25.
Brock Pierce Enters The 2020 US Presidential Race
Brock Pierce, entrepreneur, crypto venture capitalist, and child star, has announced his USA Presidential run on Twitter July 5. His tweet stated: "
"I, Brock Pierce, am running for President of the United States of America."
Pierce's campaign site states that he is a pioneer digital currency and has raised more than $5 billion for the companies he has founded. Pierce is the Chairman of the Bitcoin Foundation and co-founder of EOS Alliance, Block.one, Blockchain Capital, Tether, and Mastercoin (first ICO). His website, sparse on details, does not say if he is seeking a nomination in a political party or if he is running as an Independent.