Europe's First Crypto License Issuer Sends Out Warning About New Unregistered Crypto Firm
Major European financial regulator, Luxembourg's Commission de Surveillance du Secteur Financier (CSSF), has spotted another unregistered crypto company.
The firm, Crypto Bull, operating under the url crypto-bull.io, claims to be based in Luxembourg while it does not have permission to provide crypto services in the country, the CSSF announced on Jan. 31. The warning notice reads:
"The CSSF informs the public that this entity has not been granted any authorization to provide investment services or other financial services in or from Luxembourg."
According to the website, Crypto Bull positions itself as a "reliable and technologically oriented" platform for cryptocurrency trading. Claiming to be located at 2, place de Paris, 2314 Luxembourg, Crypto Bull does not explicitly note whether the company is licensed or not. The firm seems to be directing its services to users in the United Kingdom, Spain, and Russia, according to the three relevant company phone numbers on the website. With its domain purportedly registered in February 2019, Crypto Bull has apparently had a chance to mislead some crypto users. 
In fact, some online reviews claim that the firm is not a legitimate investment platform but rather a crypto Ponzi scheme. Other reviews say that Crypto Bull has already come into the spotlight by authorities in Italy and Spain and was blacklisted as a scam.
Meanwhile, Luxembourg has been friendly to the crypto industry as the country houses major global cryptocurrency exchanges like Bitstamp. The CSSF, which regulates Luxembourg-based crypto exchanges, reportedly issued Bitstamp the first crypto license in Europe back in 2016. As previously reported, the government of Luxembourg views cryptocurrencies as "intangible assets" that are not subject to income tax until they are exchanged for fiat. 
As such, all crypto-related transactions were reportedly exempt from VAT within Luxembourg as of August 2019. In line with supporting the development of the local crypto ecosystem, Luxembourg authorities have been actively monitoring the market for potential scammers and fraudsters. In September 2019, the CSSF red-flagged the activities of a fraudulent clone website that is impersonating cryptocurrency payment services provider BitPay. Previously, the regulator issued a warning against Cryptominingoptionsignal, another crypto-related entity that claimed to be licensed in Luxembourg.
Crypto Derivatives: CME Volume Plummets 89% in 3 Days, SEC Will Rule On ETF
Daily trade volume for Chicago Mercantile Exchange (CME)'s bitcoin (BTC) futures produced a new low for 2020 on Feb. 21, with $118 million worth of contracts changing hands on Friday. The record low came just three days after CME daily volume exceeded $1 billion for just the third time in the market's history, with CME bitcoin futures producing over 23,000 contracts or $1.1 billion worth of trade on Feb. 18.
Despite the near-record spike in trade activity, CME bitcoin futures volume quickly faded, plummeting by nearly 55 percent the next day. Feb. 20 saw an almost 58% drop, with daily volume falling from $499 million to $211 million. On Feb. 21, CME bitcoin volume fell by roughly half for the fourth day in a row, with a further 44% contraction. In total, CME bitcoin volume dropped by 89% in half a week. The single strongest day of trade on record for CME's BTC futures took place on May 13, 2019, with $1.3 billion worth of contracts exchanged as BTC tested $8,000 for the first time in 10 months. Daily trade for the contract exceeded $1 billion for the second time on June 27, 2019 – when BTC rallied by $1,500 intraday to post 2019's high of nearly $13,800.
The U.S. Securities and Exchange Commission (SEC) scheduled to make a ruling on Wilshire Phoenix's proposed Bitcoin exchange-traded fund (ETF) on Feb. 26, the sole active application for a bitcoin ETF currently under SEC consideration. Despite many crypto analysts dismissing the prospects of Wilshire Phoenix's Bitcoin and Treasury Investment Trust being approved, the firm's founder, Bill Herrmann, recently said that the company has "continued to have thoughtful and meaningful discussions with the commission."
Wilshire Phoenix first submitted a proposal for the bitcoin ETF on June 12, 2019. On Sep. 24, 2019, the SEC initiated proceedings pertaining to the ETF, however, the firm updated its filing the following month in partnership with NYSE Arca, with Coinbase listed as the product's custodian. At the end of 2019, the SEC extended proceedings until Feb. 26. On Feb. 14, Wilshire Phoenix updated its filing, including the firm's fees – $2,437, the number of shares it initially intends to register – 8,040, and its maximum share price  – $2,500.
JP Morgan: Digital Money Foundation Laid, Blockchain In Banking Years Away
A recent report by a Major United States bank JP Morgan Chase suggested that current blockchain developments are lying down the foundation for digital money, but adoption is still years away. A report published by JP Morgan on Feb. 21 suggests that the finance industry is moving beyond blockchain technology.
Per the paper, the groundwork for mainstream adoption of blockchain, fast payments and digital currencies is already in place. According to JP Morgan, the adoption of blockchain in banking is three to five years away. Still, the bank also believes that project's like Facebook's Libra stablecoin calls for a higher degree of centralization:
"For a stablecoin like Libra to succeed, it will likely require short-term liquidity facilities, a source of positive-yielding reserve assets, and less distributed, semi-private networks."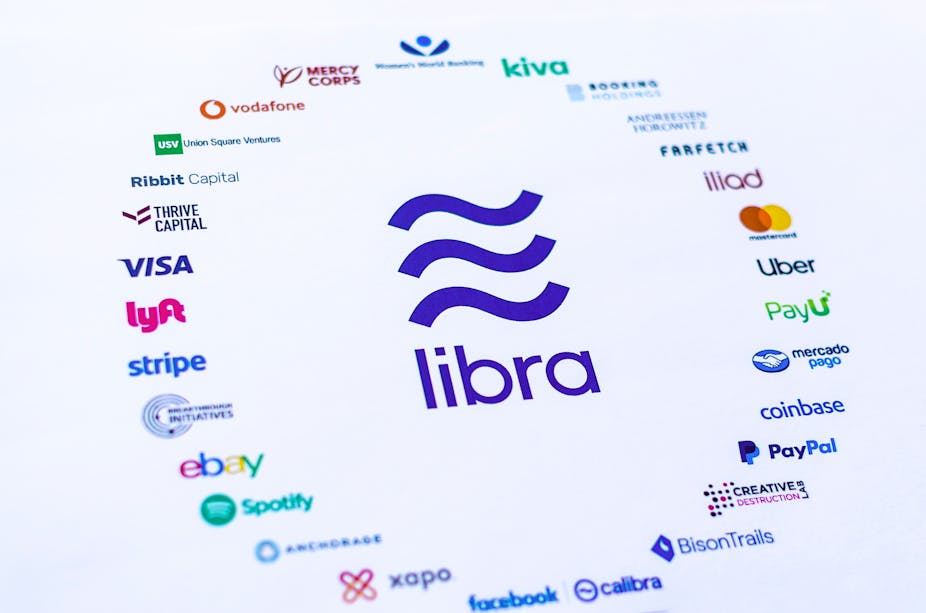 The report also notes that the cryptocurrency market is showing signs of maturity such as increasing institutional participation and the introduction of new contracts on regulated exchanges. Still, the researchers also point out that crypto assets continue to show extreme price volatility and claim that Bitcoin (BTC) has already cleared "intrinsic value but have yet to demonstrate their value for portfolio diversification." The document reads:
"Developments over the past year have not altered our reservations about the limited role that cryptocurrencies play in global portfolio diversification or as a hedge instrument."
JP Morgan itself is among the banks involved in blockchain and crypto asset development. In June 2019, the institution's head of digital treasury services and blockchain Umar Farooq said that the firm intended to test its JPM Coin digital currency with selected clients before the start of the current year. Earlier this month, reports suggested that JP Morgan is also considering merging its own blockchain platform with that of a major Ethereum-focused firm ConsenSys.
Cryptocurrency And Blockchain News Update 19th February 2020
India To Use Blockchain For Voting
India's citizens will soon be able to cast votes from outside their city of registration thanks to a blockchain-based system. India's Chief Election Commissioner said that the country hopes to increase voter turnout with a blockchain-based voting solution. 
China Using Blockchain To Fight Coronavirus
With the ongoing coronavirus epidemic, China has turned to blockchain technology to manage medical data, track supply of virus prevention materials and consult the public. For the first two weeks of February, China saw the launch of as many as 20 blockchain-based applications designed to help fight the coronavirus outbreak. Most of the apps are used to manage citizens' personal data as many people are returning to work this month.
IOTA Updates Trinity Wallet
Following an apparent hack of IOTA (MIOTA) official wallet on Feb. 12, the IOTA Foundation has released a safe desktop version of the Trinity wallet. According to a Feb. 17 update post, IOTA should update their Trinity apps to securely check their balances and transactions via Trinity 1.4.1, a new version that is designed to remove the recently detected vulnerability from the wallets. The new version of the wallet doesn't apparently represent the full solution of the recent breach because the IOTA's dedicated network Coordinator, is still on hold
BitcoinAnd Google Scandal
A new extortion scam targeting website owners serving banner ads through Google's AdSense program has begun circulating the Internet. The malicious scheme demands Bitcoin (BTC) in exchange for preventing an attack, which would purportedly lead to the users' AdSense account suspension.
Binance Cloud Has Been Launched!
Binance cloud is here, According to the announcement from Binance, Binance Cloud will serve as an all-in-one infrastructure platform for customers and partners to launch digital asset exchanges based on Binance's industry-leading technology, security, liquidity as well as custodial services. The solution also supports dashboard for managing funds, multilingual functionality, as well as a range of trading pairs and coin listings. The Binance's new exchange-specific cloud solution will provide users with a method of setting up a crypto platform in their local markets. Binance Cloud's features include crypto spot market and futures trading as well as local bank API integrations and peer-to-peer exchange services from fiat to crypto, the announcement notes. In the future, Binance Cloud plans to add more features like staking, over-the-counter trading services as well as token issuance with initial exchange offering platform.