Ethereum 2.0 Validators Will Earn Up To 10% As Staking Reward
Ethereum 2.0 validators can expect to earn from 4.6% to 10.3% as rewards for staking on an annual basis, a senior ConsenSys exec says.
Collin Myers, head of global product strategy at blockchain firm ConsenSys, reportedly claimed that in order to become a validator on the Ethereum 2.0, one is required to maintain a minimum amount of 32 Ether (ETH), which is worth $5,760 at press time. Myers revealed the news at a recent blockchain event Devcon 5, Coindesk reports Oct. 25. Ethereum 2.0 is a major network upgrade on the Ethereum blockchain that is poised to shift its current Proof-of-Work consensus algorithm to Proof-of-Stake, passing block validation function from miners to special network validators. As previously agreed by Ethereum core developers, the first stage of the Ethereum's transition to Ethereum 2.0 is expected to take place on Jan. 3, 2020.
At the same event, Myers also revealed a tool allowing validators to calculate annual gross and net returns, taking into account hardware and energy costs. Dubbed ETH 2.0 Calculator, the new web application is planned for launch in conjunction with Ethereum 2.0, Myers noted.
The calculator's model is discussed in Telegram group ETH 2.0 Calculator. Yesterday, Ethereum co-founder Vitalik Buterin expressed his stance towards the Google's much-discussed quantum computing progress, which could allegedly impact Bitcoin (BTC) and other crypto. In a tweet on Oct. 24, Buterin pointed out that recent quantum supremacy is as far from real quantum computing as hydrogen bombs are to nuclear fusion, explaining them as:
"Proof that a phenomenon and the capability to extract power from it exist, but still far from directed use toward useful things."
A Hacker Sells Personal Info From Databases Of Trezor, Ledger And Other Platforms
The hacker that breached the Ethereum.org forum is allegedly selling the databases for the three most-popular crypto hard wallets — Ledger, Trezor, and KeepKey. The three databases contain the name, address, phone number, and email for more than 80,000 users combined, however, they do not contain passwords for the accounts. The hacker has also recently listed the SQL database for the online investment platform, BnkToTheFuture.
On May 24, cybercrime monitoring website, Under the Breach, spotted the hacker's new listings for the databases of the top hardware wallet providers. The hacker claims to be in possession of account information corresponding to nearly 41,500 Ledger users, over 27,100 Trezor users, and KeepKey's 14,000 customers. Chat logs posted to Twitter indicate that the data was stolen through exploiting a vulnerability to the popular e-commerce website platform Shopify.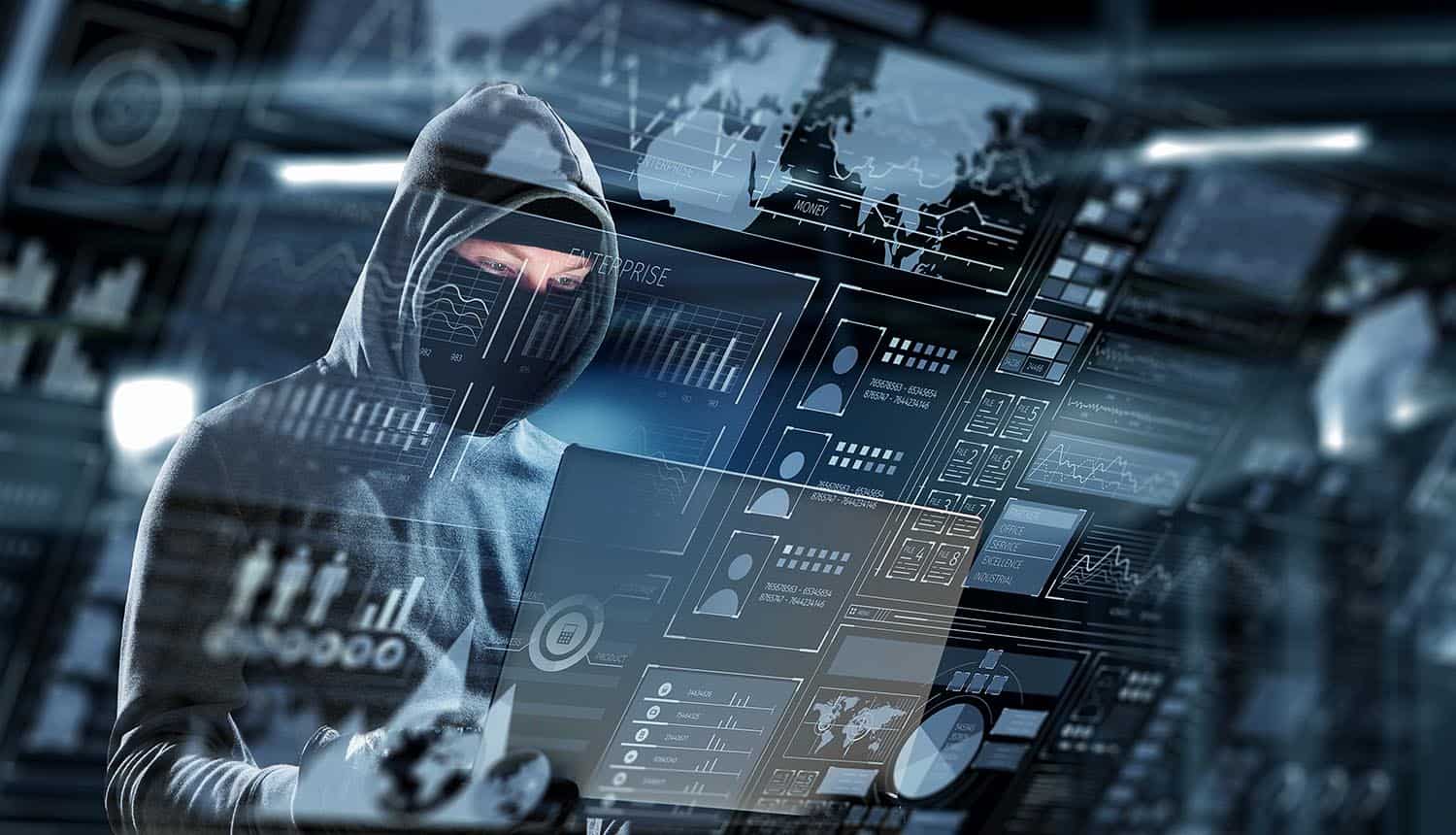 The hacker is now advertising the databases of 18 virtual currency exchanges and forums, in addition to the email lists of two crypto tax platforms. The databases include the full SQL for Korean exchange Korbit spanning 4,500 users, three databases for Mexican trading platform Bitso, and the complete account information including passwords for blockchain platforms Blockcypher, Nimirum, and Plutus. The hacker specifies he is only interested in premium bids, stating: "Don't offer me low dollar, only big money allowed."
Last week, BlockFi reported a data breach resulting from a Sim-swap attack. Customers' full names, email addresses, dates of birth, and physical addresses were leaked. Client funds were not impacted. At the end of April, Etana, a custody firm that provides services to Kraken, also suffered a data breach that did not see any customer funds lost.
Binance Freezes Assets That Were Stolen From Upbit In 2019
An address associated with the $50 million hacks of South Korean crypto exchange, Upbit, has moved some of the stolen Ethereum (ETH) to Binance. The world's biggest exchange immediately froze these funds on its platform and has initiated an investigation. On May 13, Whale Alert tweeted that a 137 ETH ($27,164) transaction was moving funds derived from hacked Upbit exchange to Binance.
According to the transaction details, the transfer occurred at 12 p.m. EST. Less than one hour after the transaction was flagged, Binance CEO Changpeng Zhao, or CZ, stepped into the tweet thread to report that the transferred funds were frozen on Binance. CZ said that Binance is getting in touch with Upbit to investigate the transaction. The crypto exchange will also alert law enforcement authorities, CZ added. Binance's CEO wrote:
"Frozen will work with #UpBit to verify and get law enforcement involved and hand off the funds. Waiting for someone to complain on social media about us freezing funds. But fight bad actors, we must."
Upbit suffered a 342,000 ETH theft in November 2019, with the amount accounting for $50 million at the time of the hack. As a result of the attack, anonymous hackers managed to steal the funds by transferring the ETH from Upbit's hot wallet to an anonymous crypto address. Subsequently, Whale Alert reported movement of the stolen funds in early December 2019. Upbit eventually took a number of measures to protect its exchange from further attacks. 
By mid-January 2020, Upbit completed a security update in response to the attack, revamping its wallet system for all traded crypto assets like ETH, Bitcoin (BTC), Litecoin (LTC), XRP and EOS. In April 2020, Upbit partnered with major crypto analysis and compliance firm, Chainalysis. As part of the agreement, Upbit started using Chainalysis' Know-Your-Transaction tool to provide a safe trading environment and comply with the established procedures in the Asia-Pacific region.
Telegram Is Not Walking Away From TON and Gram Tokens
Per a May 12 message from Telegram CEO Pavel Durov, the company is calling it quits on the Telegram Open Network (TON) and the linked Gram tokens following a lengthy battle with the United States Securities and Exchange Commission. After announcing the TON network and Gram token back in 2017, Telegram is now officially terminating its involvement with the project, Durov said.
In the post, dubbed "What Was TON And Why It Is Over," Telegram CEO said that they made the decision in response to a U.S. court prohibiting Telegram from distributing its Gram tokens anywhere in the world. Durov wrote:
"The US court declared that Grams couldn't be distributed not only in the United States but globally. Why? Because, it said, a US citizen might find some way of accessing the TON platform after it launched So, to prevent this, Grams shouldn't be allowed to be distributed anywhere in the world – even if every other country on the planet seemed to be perfectly fine with TON."
In the post, Durov explicitly criticized the U.S. government's involvement and efforts to prevent the launch of a project based on principles of decentralization pioneered by Bitcoin (BTC) and Ethereum (ETH). Reiterating his recent negative remarks about the U.S., Durov wrote that the global community is still dependent on the U.S. when it comes to finance and technology. 
"Unfortunately, we – the 96% of the world's population living elsewhere — are dependent on decision-makers elected by the 4% living in the U.S.," he added. Telegram CEO also emphasized that the court decision breaks sovereignty of jurisdictions around the world, saying:
"This court decision implies that other countries don't have the sovereignty to decide what is good and what is bad for their own citizens. If the US suddenly decided to ban coffee and demanded coffee shops in Italy be closed because some American might come there – we doubt anyone would agree."
By abandoning the TON project, Telegram seems to have lost its long-running legal battle to the U.S. SEC. The SEC brought an action against Telegram in October 2019, a few days before the firm was planning to launch the TON network. In the lawsuit, the SEC accused Telegram of violating the U.S. securities law by conducting its $1.7 billion initial coin offering in 2018. In March 2020, a U.S. court recognized that the SEC had a good chance of proving that Telegram's GRAMs were unregistered securities. Telegram CEO Pavel Durov subsequently suggested a reimbursement plan on April 30, apparently accepting the court's decision.
Telegram's departure from the TON project may not be the end of the Telegram Open Network's story. Durov's sudden announcement comes after the Free TON, an independent community of validators, launched the TON blockchain independently from Telegram on May 7. Mitja Goroshevsky, a key member of the Free TON community and CTO at TON Labs, a third-party group of TON infrastructure developers, commented on Durov's announcement:
"Well, it's quite clear. Pavel was forced to do this statement. Yet I agree with every sentiment it has and particularly with the last statement regarding decentralization. This resonates exactly right with Free TON goals. We will continue to develop, build, and distribute TON around the world. We will get it into the hands of millions of people. Because that is the right goal!"
Regarding the Free TON launch, Durov clearly said that Telegram will not have any affiliation with any entities involved in further deployments of the TON technology. Concluding the post, Telegram CEO appeared to encourage the independent launch of the TON network, saying:
"I want to conclude this post by wishing luck to all those striving for decentralization, balance, and equality in the world. You are fighting the right battle. This battle may well be the most important battle of our generation. We hope that you succeed where we have failed."