Crypto Insurance May Soon Become the Norm
If the crypto sector is to attract more institutional investors, it will need to provide more insurance solutions. This point was driven home anew with the recent news that the Gemini crypto exchange has launched a captive insurance company, Nakamoto Ltd., to insure its Gemini Custody business for up to $200 million — reportedly the largest amount for any crypto custody service in the world.
This new insurer will help Gemini's institutional clients to meet their regulatory requirements, Gemini's head of risk, Yusuf Hussain, this "is consistent with Gemini's approach of being a security-first, compliance-first, and regulatory friendly exchange and custodian."
Black swan events
The crypto sector badly needs risk transfer solutions, including traditional insurance, and this goes beyond protection from hackers and thieves. It is no secret that the crypto world suffers from continued price volatility and that users could benefit from some protection against market gyrations — whether through traditional insurance carriers or by other means.
Equilibrium, a multichain framework for DeFi products, explained in a white paper: "The crypto community needs a reliable insurance mechanism to ensure users of DeFi projects will get their funds back in case of a black swan event."
A black swan event needn't be catastrophic. It could be South Korea deciding to shut down all its cryptocurrency exchanges, for instance, or United States regulators suddenly lowering the hammer on Bitcoin (BTC).
Along these lines, Equilibrium has recently created a "stability fund" to protect the users of its stablecoin, EOSDT, against "extraordinary market events," which is self-capitalized with 6.5 million EOS tokens, worth about $17.5 million at the time of the fund's announcement in mid-December.
As Equilibrium CEO Alex Melikhov stated users expect that the price of EOSDT remains stable, saying: "But in an extraordinary market event, the price of all cryptos, including EOS, could plummet." ESODT users could suddenly find their positions liquidated and liable for a 20% penalty fee due to insufficient collateral. According to Melikhov:
"Should something unusual happen, like a market shock to cause the value of EOS to plummet and the overall system collateral value to drop below the total dollar value of EOSDT supply, our smart contract-based fund can step in and algorithmically ensure that EOSDT users are able to maintain their value."
Self-capitalized funds
Equilibrium isn't the only crypto firm to implement a self-capitalized fund for the protection of its users. In July 2018, leading crypto exchange Binance announced that it would allocate 10% of all trading fees it received into a Safe Asset Fund for Users (SAFU), which are stored in a separate cold wallet, to protect users and their funds in "extreme cases."
An extreme case occurred 10 months later, in May 2019, when hackers stole 7,000 Bitcoins — worth about $41 million at the time. Binance used its SAFU as a kind of emergency insurance to cover the incident.
Proceed with caution
Meanwhile, traditional insurance companies are beginning to dip their toes into the crypto waters. "Over the last two years, insurance carriers have cautiously expanded underwriting appetites to provide coverage for crypto exposures," according to broker Willis Towers Watson. "But so-called crypto coverage isn't cheap, and underwriting remains hamstrung by the unsettled and even precarious state of cryptocurrencies as well as the lack of historical loss data." The broker's message comes down to: proceed with caution.
More crypto exchanges and custodians are turning to traditional insurers and brokers to secure protection against hackers and thieves. In April, Coinbase revealed details of its $255 million limit insurance coverage for its hot wallet crypto holdings — purchased through a Lloyd's of London-registered broker. Gemini, for its part, was assisted by major brokers Aon and Marsh in its recent Nakamoto Ltd. launch.
In the wake of last year's Quadriga scandal, crypto security firm Bitgo announced a $100-million Lloyd's underwritten policy to cover the digital assets of its custodial clients "where the offline private keys are held 100% by BitGo, Inc.," per a press release.
"Some insurance companies are further along than others" when it comes to working with the crypto community, Jacob Decker, vice president and director of financial institutions with insurance broker Woodruff Sawyer stated.
He went on to add that most still have to educate their management teams about cryptocurrencies and that it's not an overnight process. It can take two to three years. That said, more carriers are beginning to write policies today, said Decker, who helped BitGo secure its Lloyd's policy.
Best use of capital?
Often, exchanges have elected to self-insure by setting aside capital to cover potential losses. There are problems with this approach, however. Setting aside coins that could have been potentially invested is often not the best use of capital, said Lei Wang, head of Huobi's Global Institutional Center, and risk remains fairly concentrated within the exchange — without access to the reinsurance market. Coverage terms and claiming procedures are often ambiguous, too, due to lack of expertise. Wang stated
"We have currently put aside 20,000 Bitcoin, which could have been put to better use in the 'Huobi security reserve' as a fallback protection mechanism in the event of security breach. The funding cost is significant."
Huobi is interested in exploring other insurance options, Wang explained, including forming a captive insurance entity, in which segregated funds are held in regulated and audited vehicles that could potentially help the exchange get more coverage from the reinsurance market. Wang added that he is "optimistic about the captive insurance option." Details like standardisation and pricing would still have to be figured out, and even here he had a few caveats:
"Every exchange has different security mechanisms and potential exposure to attacks. It would be difficult to come up with a standard industry pricing model without completely understanding each exchange's security methods, assuming they are willing to share with competitors. Furthermore, owning insurance may encourage exchanges to reduce investment in security to compensate for the cost of the insurance."
Insurance has its limits
Not everything can be easily insured, however. Crypto assets held in hot wallets are difficult — and expensive — to insure, and "We can't insure against Bitcoin going to zero," added Decker. For a user who is worried about losing their private key, "the best thing may be to go to a speciality vendor who will protect you, a firm that will make you whole." The retail investor will want to research the reputation of that vendor and its balance sheet before entrusting crypto assets to them.
Insurers need a framework by which to assess and price risk, according to Decker, something the crypto community doesn't always understand. Who, in the case of exchanges, is the insured's regulator? Does the firm have a relationship with that regulator? What's the financial condition of the company? Are there minimal capital buffers? Audited financials? Who is on the management team? Are they experienced? And so on. Decker summarised:
"The evolution of companies dealing in crypto has been extremely rapid. A crypto exchange trading today looks very different from one trading several years ago."
According to Decker, they often have audited financials, a chief compliance officer, and seek out regulators when issues arise. When regulatory compliance is a priority, businesses are easier to underwrite. Overall, "I feel very positive," Decker said.
Smart Vending Machine Maker Popcom Crowdfunds Over 1 Million Dollars
Smart vending start-up Popcom raised millions to bring more of their vending machines as the demand for more contact-less retail solutions rises. Popcom, led by Dawn Dickson and one of the few Black women-owned blockchain companies, crowdfunded $1.3 million in its latest funding round, according to Black Enterprise. So far, the company has raised a total of $2.3 million with the majority of investments done through Regulated CF security token offerings. The company aims to grow its operations, build its team and add more of its vending machines. Popcom provides touchless vending machines that track transactions to create live sales and product reports. Their machines are distributed to retail sectors that are regulated like the pharmaceutical, alcohol, tobacco, and cannabis sectors.
Expedia Working With Crypto Service Travala.com For Crypto Bookings
Expedia now allows its over 700,000 accommodations to be booked with cryptocurrency through crypto travel platform Travala.com. According to an announcement by Travala.com on July 6, the firm added over 700,000 accommodations to its crypto-powered travel platform's already over 2 million options available in 230 countries. Senior Vice President at Expedia Group Alfonso Paredes said that the company aims to scale up Travala.com's business faster than it did expand so far. Furthermore, he said that the firm also recognizes innovation and the importance of allowing users to choose their preferred payment method.
This is the result of a collaboration with a subsidiary of travel giant Expedia, dubbed Expedia Partner Solutions (EPS). EPS allowed Travala.com to access its Rapid application programming interface, which allows the firm to offer Expedia's accommodations to its users.
In November 2019, Travala.com struck a similar deal with Booking.com and added its over 90,000 accommodations to its platform. Data shared by the firm in January revealed that the firm saw its revenue increase by 33% after the partnership. Furthermore, crypto accommodation booking Travala.com also merged with cryptocurrency flight booking service TravelByBit in late May. This merger is meant to scale up the platform to give a more thorough service to travelers wishing to spend crypto-assets.
UNICEF Crypto Fund Looking To Invest $100K In Humanitarian Blockchain Projects
Over the past four years, the United Nations International Children's Fund has been investing in startups applying open-source technology, hoping to make the world a better place, but is looking to step up its game even further now. Cecilia Chapiro, an investment advisor at UNICEF Ventures, said that UNICEF had launched its innovation fund in 2016 with the goal to support emerging technologies being built in developing countries. Since then, UNICEF has invested in over 50 startups across 35 countries. "We invest in technologies that have the potential to influence billions of people, especially children in emerging countries," Chapiro said. 
According to Chapiro, UNICEF identified blockchain as one of the technologies that could make a global impact. As such, UNICEF invested $100,000 of equity-free funding through its innovation fund a year and a half ago into six startups, three of which were focused on blockchain. To further understand blockchain technology's impact, UNICEF launched a cryptocurrency fund supported by the Ethereum Foundation in October 2019. Chapiro explained that the crypto fund is based on the same framework as the innovation fund; the only difference is that investments are made in cryptocurrency. She said:
"UNICEF's innovation fund allows companies to partake in a one-year portfolio experience. We provide non-financial benefits that go along with the investment. We look for companies with a prototype that can be reviewed and strengthened to benefit a large number of users. We support the companies in a number of ways, helping prepare them to speak with additional investors after the one-year program ends."
On June 20, UNICEF's crypto fund made its largest crypto investment to date, worth 125 ETH — around $28,600 at the time — in eight open-source technology companies. Immediately following this funding round, UNICEF announced that it will invest another $100,000 worth of both United States dollars and crypto in blockchain startups that leverage open-source technology to combat global challenges, especially those related to the COVID-19 pandemic. Chapiro, who helped launch UNICEF's crypto venture, explained that the fund has enabled the organization to seriously invest in blockchain startups. 
She said: "After investing in three blockchain companies over a year ago and then a few more just two weeks ago, UNICEF's crypto fund has reached a new level of growth to accommodate the funding of about five to eight more open-source blockchain projects." According to Chapiro, UNICEF is looking to support early-stage startups with a blockchain prototype that can be transformed and eventually deployed in countries that need the technology the most. For example, during the last funding round, UNICEF invested in blockchain startup StaTwig, a company based in India that uses a blockchain to track the supply-chain of rice being delivered from the Indian government to low income areas. Sid Chakravarthy, the founder and CEO of StaTwig, said that India uses a Public Distribution System to deliver essential goods to individuals living under the poverty line. Chakravarthy explained that each state in India operates its own PDS, noting that COVID-19 has created an even higher demand for PDS products. He said:
"In Telangana State, where we are currently working, there are 28.3 million beneficiaries. These beneficiaries receive a lot of subsidized essentials, such as rice, dal, kerosene, and sugar through this program. Rice is the most important product. It is procured from state farmers and traders, processed in rice mills, then transported to and stored at various warehouses and finally distributed to beneficiaries through fair price shops."
While India's PDS may seem effective in theory, there are a number of problems that need to be addressed. For instance, Chakravarthy noted that there is a lack of visibility into the inventory in India's supply chains. A more transparent system could ensure that there are enough rice bags in each warehouse to meet the supply and demand of each state. In addition, transparency could provide higher quality products that are not exposed to harsh environmental conditions. 
StaTwig has been leveraging blockchain to create a digital identity for every single product. "With rice, every bag gets a unique digital ID," said Chakravarthy. Products are then tracked from the farmers, all the way to the beneficiaries. Data is recorded, showing each location where the bags have been, the chain of custody and the quality of the product. UNICEF has also previously invested in Mexico-based startup OS City, which has been issuing blockchain-based government assets and running a pilot to deploy 1,000 blockchain IDs to allocate educational assets for children, such as diplomas. Jesús Cepeda, the founder of OS City, said that the pilot is the first step toward enforcing blockchain citizen IDs, which will allow government assets to become fully digital, secure and transparent:
"We are solving the problem associated with the tampering of government records. We use blockchain as a tamper-proof, transparent method to allocate information. We are putting forth the funding from UNICEF to organize government records associated with an individual into a 'wallet-like' blockchain asset so that we can improve public institutions' efficiency and trust."
It's important to point out that UNICEF's funding for both StaTwig and OS City was made in Ether (ETH). Christina Rose Lomazzo, the blockchain lead at UNICEF, said that most organizations that receive funding in crypto immediately convert it to fiat. However, UNICEF's crypto fund had required the eight companies they previously invested in to keep the funds as cryptocurrency:
"This ensures that companies understand the benefits of cryptocurrency, such as the traceability aspect and speed of transactions versus those being done by traditional systems. These startups could also make use of the crypto by paying their employees with it."
Chris Fabian, a senior advisor and co-lead of UNICEF Ventures, further stated in a press release that transferring the cryptocurrency funds to eight companies based in seven countries took less than 20 minutes. Additionally, UNICEF has been working on building a series of tools for its crypto fund that would allow the organizations to work more efficiently with cryptocurrencies. Lomazzo shared that the first tool being built is the crypto fund website, which is really just a simplified version of a block explorer. This would allow the general public to track funds while serving as an internal valuation tool. Interestingly, the new round of funding will be dispersed in the form of both crypto and fiat, a first for UNICEF's crypto fund. Lomazzo explained that the reason for this change is due to the fact that cryptocurrency is still not universally legal. UNICEF's primary focus is to invest in startups based in developing countries, like India, which still has restrictions when it comes to cryptocurrency adoption. Moreover, Lomazzo mentioned that UNICEF's donors have provided funds in both crypto and fiat, allowing the organization to make use of both currencies.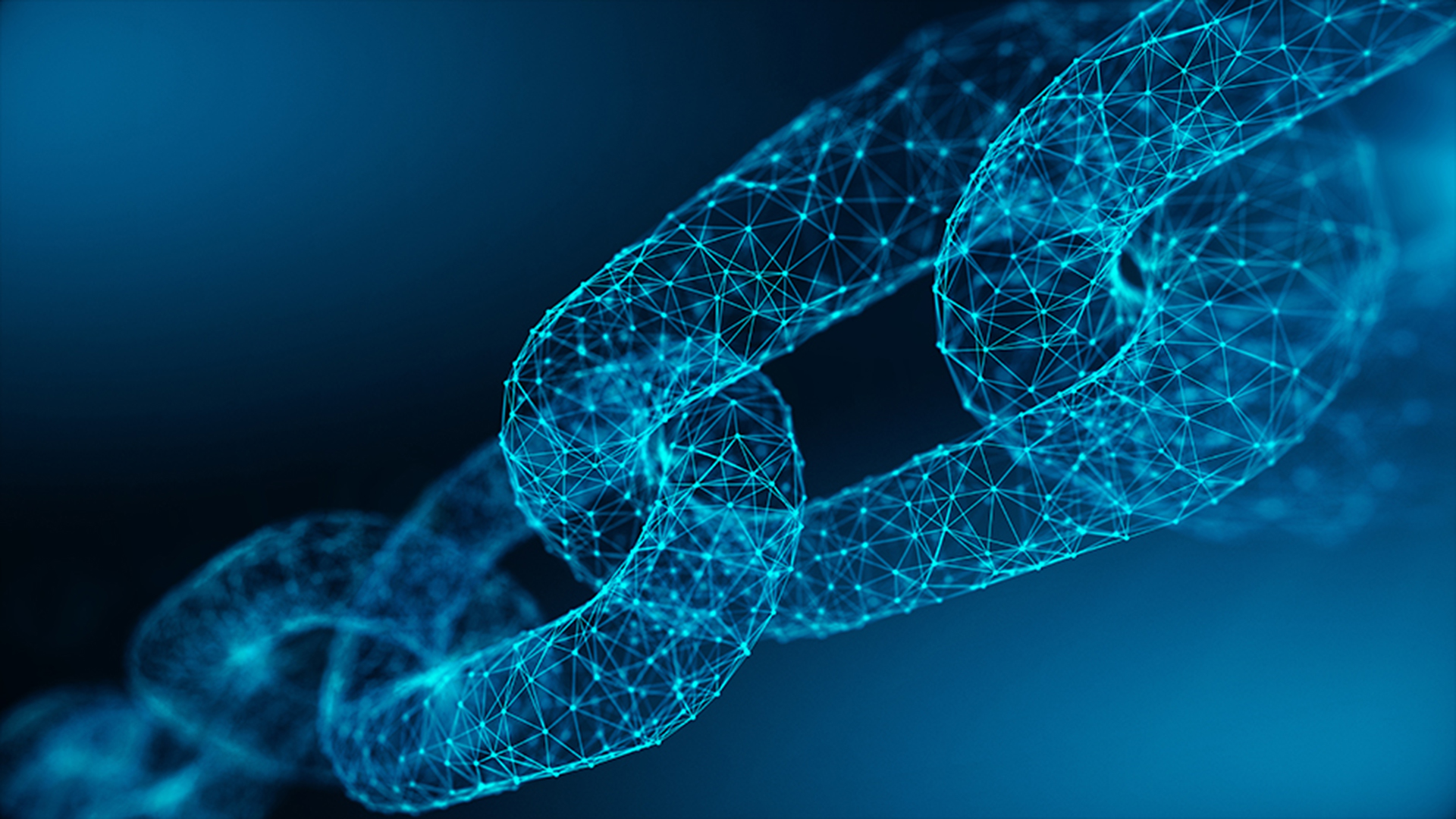 Moreover, while UNICEF's crypto fund will invest up to $100,000 worth of USD and crypto in blockchain startups, another important element is that each company must leverage open-source technology. Brain Behlendorf, the executive director of the Hyperledger Foundation, said that open-source licensing is essential for transforming software from a tool of control into a tool that could eventually benefit humanity:
"Traditional software approaches create a dependency by the user upon the tech provider, but open-source licensed software confers the freedom to use, modify and share for any purpose, not just those allowed or even envisioned by their original creators. For blockchain applications, this is a natural requirement for decentralization and trust that the system is doing what it should. This may be why the only meaningful blockchain frameworks are all open-source licensed."
Chapiro further noted that since the fund doesn't measure return on investment from financial gains, open-source technology is crucial to understand how useful the technology is in a variety of settings.
Although UNICEF's crypto fund aims to invest in a new batch of startups that could potentially change the world, this may be easier said than done. The biggest challenge, according to Chapiro, is finding blockchain companies based in emerging countries, which is a key requirement for the fund. Many blockchain projects are being developed in the U.S., Europe and Asia. Additionally, Chapiro mentioned that UNICEF has been looking to invest in companies founded by women or minorities. 
Although this hasn't been easy, Chapiro explained that 40% of the investments in UNICEF's innovation fund have been made in women-led companies. She hopes this number will reach 50% by the end of 2020. Surprisingly, COVID-19 hasn't created many issues for UNICEF in terms of finding startups to invest in, as most of the processes have always been virtual. According to Chapiro, the only in-person experience is a week-long workshop in New York, which companies can join once they receive funding. Following COVID-19 spikes, this workshop has been made virtual. However, while COVID19 didn't have much of an impact on the workings of UNICEF's crypto fund, Chapiro explained that many of the startups have been affected:
"Many of the other funding programs these startups were a part of were discontinued or limited following COVID-19. This is why we are doing much quicker funding rounds now. We ended up investing in eight companies a few weeks ago, some of which we had previously funded. Now, there is an increasing demand for their services because many of them are solving COVID-19 related challenges."