Crypto Exchange Huobi's Blockchain Phone Soon To Launch
Chinese crypto exchange Huobi plans to launch its blockchain-powered smartphone Acute Angle in Southeast Asia next week.
Huobi's new blockchain phone was already available to some users in China, but the actual launch is scheduled for next week as part of the sixth Huobi Prime launch, according to a Finance Magnates report on Sept. 3. Priced at about $500, the Acute Angle can be purchased using the exchange's native Huobi Token (HT). The new Android-based device has reportedly been developed in collaboration with Huobi's Whole Network project. Distribution across Southeast Asia is reportedly planned by the end of 2019 — and Huobi also intends to expand its new product to Europe and the United States if the launch is successful. Livio Weng, Huobi Global's CEO, said blockchain phones are promising for blockchain industry development, stressing that similar initiatives will only grow, adding:
"As the industry develops and as innovations like 5G become increasingly integrated into our telecommunications systems, we believe more and more crypto communities will want to trade and transact from mobile devices."
The news comes as Huobi prepares to release its sixth Huobi Prime project, Whole Network (NODE) on Sept. 11. In the introduction to the project published on Sept. 1, Huobi wrote that Whole Network will be based on the value generated by user behavior, with the help of hardware terminals and incentives to build a "behavioral value" network. Per the announcement, the NODE's supply will be limited to 10 billion tokens, while total prime release will account for 7.5% of total tokens.
JP Morgan: Digital Money Foundation Laid, Blockchain In Banking Years Away
A recent report by a Major United States bank JP Morgan Chase suggested that current blockchain developments are lying down the foundation for digital money, but adoption is still years away. A report published by JP Morgan on Feb. 21 suggests that the finance industry is moving beyond blockchain technology.
Per the paper, the groundwork for mainstream adoption of blockchain, fast payments and digital currencies is already in place. According to JP Morgan, the adoption of blockchain in banking is three to five years away. Still, the bank also believes that project's like Facebook's Libra stablecoin calls for a higher degree of centralization:
"For a stablecoin like Libra to succeed, it will likely require short-term liquidity facilities, a source of positive-yielding reserve assets, and less distributed, semi-private networks."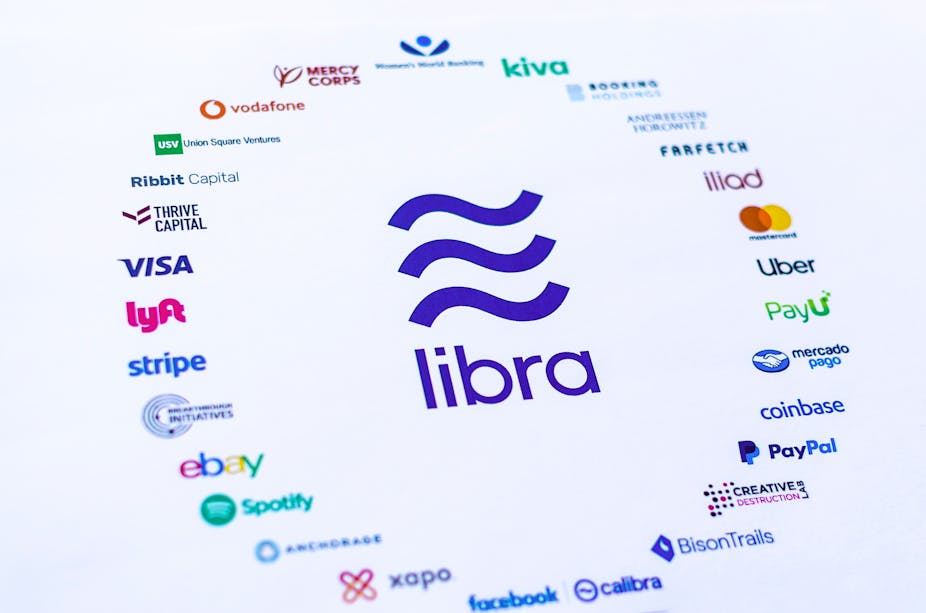 The report also notes that the cryptocurrency market is showing signs of maturity such as increasing institutional participation and the introduction of new contracts on regulated exchanges. Still, the researchers also point out that crypto assets continue to show extreme price volatility and claim that Bitcoin (BTC) has already cleared "intrinsic value but have yet to demonstrate their value for portfolio diversification." The document reads:
"Developments over the past year have not altered our reservations about the limited role that cryptocurrencies play in global portfolio diversification or as a hedge instrument."
JP Morgan itself is among the banks involved in blockchain and crypto asset development. In June 2019, the institution's head of digital treasury services and blockchain Umar Farooq said that the firm intended to test its JPM Coin digital currency with selected clients before the start of the current year. Earlier this month, reports suggested that JP Morgan is also considering merging its own blockchain platform with that of a major Ethereum-focused firm ConsenSys.
Cryptocurrency And Blockchain News Update 19th February 2020
India To Use Blockchain For Voting
India's citizens will soon be able to cast votes from outside their city of registration thanks to a blockchain-based system. India's Chief Election Commissioner said that the country hopes to increase voter turnout with a blockchain-based voting solution. 
China Using Blockchain To Fight Coronavirus
With the ongoing coronavirus epidemic, China has turned to blockchain technology to manage medical data, track supply of virus prevention materials and consult the public. For the first two weeks of February, China saw the launch of as many as 20 blockchain-based applications designed to help fight the coronavirus outbreak. Most of the apps are used to manage citizens' personal data as many people are returning to work this month.
IOTA Updates Trinity Wallet
Following an apparent hack of IOTA (MIOTA) official wallet on Feb. 12, the IOTA Foundation has released a safe desktop version of the Trinity wallet. According to a Feb. 17 update post, IOTA should update their Trinity apps to securely check their balances and transactions via Trinity 1.4.1, a new version that is designed to remove the recently detected vulnerability from the wallets. The new version of the wallet doesn't apparently represent the full solution of the recent breach because the IOTA's dedicated network Coordinator, is still on hold
BitcoinAnd Google Scandal
A new extortion scam targeting website owners serving banner ads through Google's AdSense program has begun circulating the Internet. The malicious scheme demands Bitcoin (BTC) in exchange for preventing an attack, which would purportedly lead to the users' AdSense account suspension.
Binance Cloud Has Been Launched!
Binance cloud is here, According to the announcement from Binance, Binance Cloud will serve as an all-in-one infrastructure platform for customers and partners to launch digital asset exchanges based on Binance's industry-leading technology, security, liquidity as well as custodial services. The solution also supports dashboard for managing funds, multilingual functionality, as well as a range of trading pairs and coin listings. The Binance's new exchange-specific cloud solution will provide users with a method of setting up a crypto platform in their local markets. Binance Cloud's features include crypto spot market and futures trading as well as local bank API integrations and peer-to-peer exchange services from fiat to crypto, the announcement notes. In the future, Binance Cloud plans to add more features like staking, over-the-counter trading services as well as token issuance with initial exchange offering platform.
Bithumb Soon To Have Wall Street-Level Fintech Expertise Through New Partnership
As not a day goes by without another cryptocurrency partnership, one of the biggest crypto exchanges in South Korea has begun new cooperation. Major South Korean cryptocurrency exchange Bithumb has partnered with Singaporean crypto trading platform BitMax to jointly develop new services and products.
According to a Feb. 17 blog post by Bithumb Official, the two companies have signed a Memorandum of Understanding (MoU) to bring their forces together to build new services and strengthen their competitiveness in the global market. As part of the MoU, Bithumb and BitMax will be sharing their expertise with one another to actively cooperate in the development of blockchain and crypto-related technologies and infrastructure. 
In the announcement, Bithumb emphasized that BitMax's founding team includes quant trading experts from Wall Street as well as major crypto trading veterans. Founded by George Cao, a former chief investment officer of Delpha Capital Management in 2018, BitMax comprises experts from top global financial firms such as Morgan Stanley, Deutsche Bank, Goldman Sachs, and Bloomberg and Winklevoss-run crypto exchange Gemini.
With the new partnership with BitMax, Bithumb hopes to access fintech know-how from Wall Street, the South Korean exchange said. Additionally, the MoU is designed to equip Bithumb with more capabilities in building infrastructure and expanding bases in related industries, the company noted. Additionally, BitMax is purportedly one of the top 10 global players in terms of cryptocurrency liquidity, Bithumb noted. Liquidity refers to the level of ease at which an asset can be bought or sold. 
Having suffered at least three crypto hacks as of March 2019, Bithumb is one of the largest global crypto exchanges by daily trading volume, ranked the 8th-biggest exchange on Coin360. In mid-January 2020, Bithumb announced its intention to litigate a $69 million tax bill from South Korea's National Tax Service. In September 2019, there were reports on the alleged difficulties with payments in a deal to acquire Bithumb exchange. While the deal's viability remained unclear, unnamed Chinese and American investors were reportedly considering acquiring Bithumb at the time.