Crypto and Blockchain Firms Are Set To Help Coronavirus Victims
Some blockchain and cryptocurrency firms have pledged to help victims of the coronavirus in Wuhan, China. Cryptocurrency exchange Binance pledged to donate 10 million Chinese yuan ($1.44 million) to the effort. In a tweet on Jan. 25, Binance CEO Changpeng Zhao said that Binance made the pledge but did not make any announcements after a Twitter user tagged him in a news article about cryptocurrency donations being accepted for the cause:
"For #Wuhan, not realistic to do crypto to end beneficiaries. Binance pledged 10m RMB ($1.5m USD) to help #coronavirus victims. We didn't make any announcements. But [Binance Charity Foundation] BCF/Binance team has been busy for the last few days. Still need help to arrange logistics locally."
According to a Jan. 25 WeChat post by blockchain marketing service firm Krypital, the firm also launched a charity donation effort to acquire medical supplies for Wuhan coronavirus victims. Krypital also announced that it will create a blockchain-based donation system that allows for greater transparency and efficiency. The firm accepts Tether (USDT) on the Ethereum blockchain.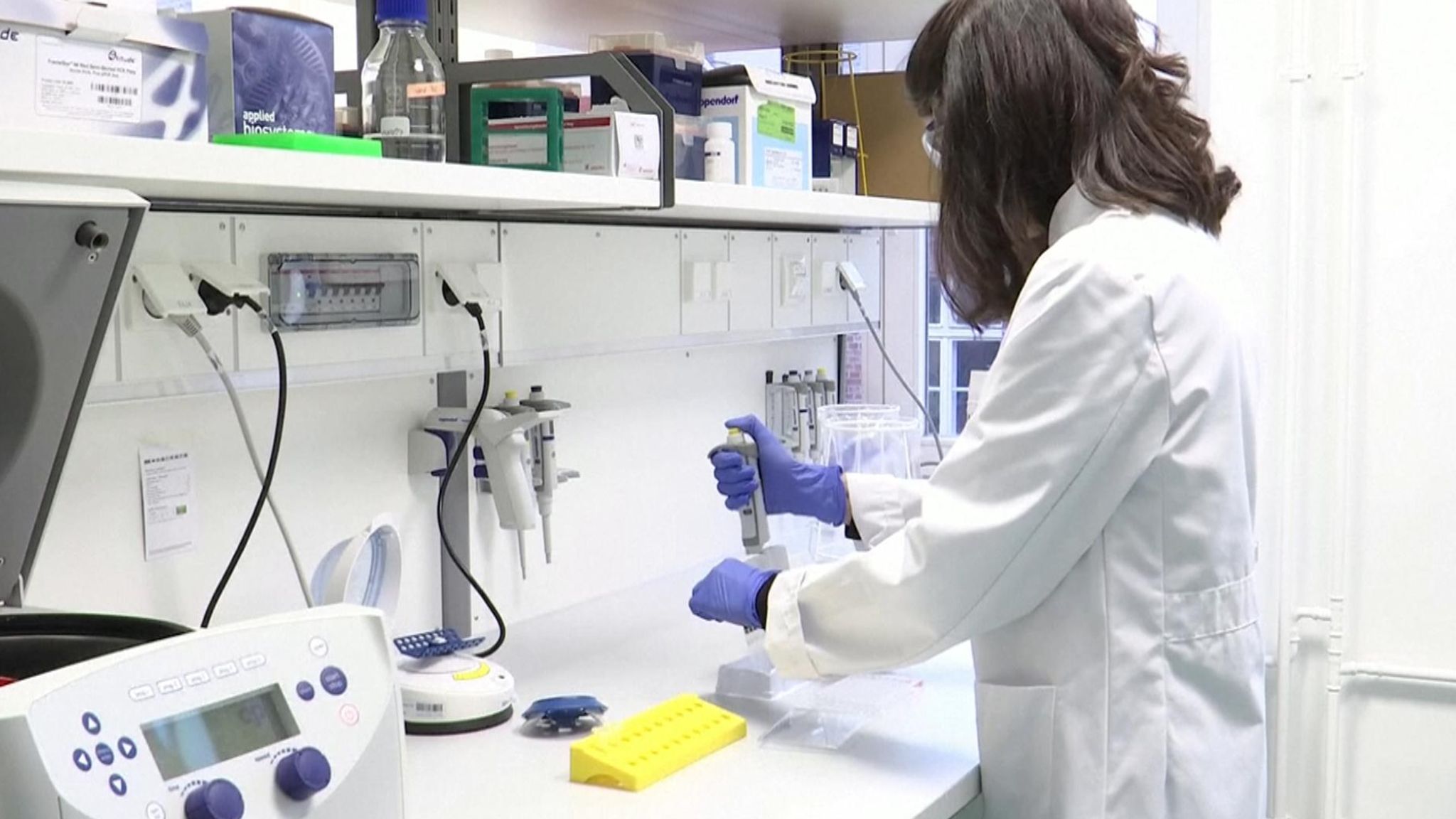 The company is also recruiting volunteers for group administration, material purchase, sorting and transportation management, media announcements and graphic designers. As we saw in recent days,  Bitcoin (BTC) slumped 6% on the Chinese New Year as uncertainty surrounding the spread of the coronavirus. On Jan. 26, Fox News reported that the current death toll of the virus is 56.
Bittrex Is Still Confused Over 24M Stolen STEEM Tokens on Its Holding Account
Soon after an unknown entity "rescued" $5.7 million worth of STEEM tokens from a "New Steem" hard fork seizure, Bittrex confirmed that the funds reached their account. The crypto exchange now faces a difficult decision of what to do with the 23.6 million STEEM tokens allegedly stolen from Steem witnesses. In a May 21 statement, Bittrex co-founder Richie Lai confirmed that the entity of the transaction initiator, the account named "community321," remains unknown so far. Lai pointed out that there is an allegation that the account could be hacked outside of Bittrex. The statement reads:
"This morning, someone deposited 23,627,501 STEEM to the main Bittrex holding account. What happened during the hard fork and the allegation that the "community321" account was hacked outside of the Bittrex ecosystem are two separate issues. We cannot conflate these two issues."
The Bittrex co-founder continued that the exchange will carefully "review the facts of this transfer" in order to return the funds to the original wallet owner. But in order to get these funds returned, the owners will have to prove that funds belong to them, Lai elaborated. According to Bittrex, the transaction was sent "without the proper identifying memo," which makes it hard to identify the ownership of the funds. Lai wrote:
"In cases like this, if someone is claiming they are a victim of hacking, we ask for proof of ownership before we return the funds to the person or people who claim they were hacked."
Bittrex spokesperson said that the exchange now needs to sort out ownership due to complexities associated with the nature of the holding account. As Bittrex's main holding account "is like a bank routing number," each transaction needs to have an identificator of the depositor. The person said:
"When a deposit is made into that account, it must have an associated memo identifying who the depositor is. […] Think of it this way, our main holding account is like a bank routing number and the memo/message is the bank account number. When a deposit comes in without a memo matching one in our database, it goes into an unclaimed state until a user can prove ownership."
Although Bittrex is apparently committed to returning the funds to its rightful owners, the exchange's overall message is somewhat mixed. "The consensus of the blockchain, regardless of how it was reached, agreed that the funds from those 64 accounts be moved to the "community321" account," Lai noted in the statement. In conclusion, the Bittrex co-founder purportedly believes that the "sanctity of blockchain" should be above "personal opinions." Lai wrote:
"We believe in the sanctity of blockchain, and as an industry, we need to adhere to the consensus rules of the blockchain without interjecting whatever our personal opinions might be. If we want blockchain to succeed, we must live by the rules of the blockchain."
Andrew Hamilton, CEO of JPB Liberty and Steem stakeholder, explained that Bittrex received stolen property and has a legal obligation to return that to its original owners as instructed by the party that transferred it to Bittrex. Hamilton said:
"While we in the cryptocurrency industry like to use terms such as "code is law" and the "sanctity of the blockchain", we must also acknowledge that the law of the land takes precedence over the law of the code."
While Hamilton apparently means that the rightful owners of the stolen funds are Steem accounts and stakeholders associated with the Steem blockchain's rebel, the Hive blockchain, there is another party that claims ownership. Tron CEO Justin Sun, who believes that Hive witnesses stole "many millions of dollars," is working with enforcement to get the funds back. Bittrex is a major crypto trading platform, ranked the 17th largest crypto exchange by a market cap of $33.8 million as of press time.
Coinbase Will Let Their Employees Work Remotely After Lockdown
U.S. crypto exchange Coinbase has announced it will transition to a "remote-first" workplace after the pandemic lockdown is over in an effort to guard against location-centric risks and to improve decentralization. In an open letter to all employees, Coinbase CEO Brian Armstrong said:
"After the restrictions of quarantine are over, Coinbase will embrace being 'remote-first', meaning we will offer the option to work in an office or remotely for the vast majority of roles."
An estimated 20% to 60% of all Coinbase employees will continue to work remotely once all COVID-19 restrictions are removed.
The mindset change was a result of the unplanned social distancing forced upon them by the COVID-19 pandemic which produced "less operational complexity than we expected". Armstrong wrote that as more preventative measures come into play, like keeping 6 feet between each employee, Coinbase would not physically be able to fit all employees back into their San Francisco headquarters. In light of this, the company decided to "choose innovation" as an "extension of the values of crypto".
Armstrong said "the vision for Coinbase is to create a world with more economic freedom, and not being tied to one location is a key part of this" and that he believed the company's decision would prove influential:
"What we do in this moment could influence many companies' paths forward."
The announcement comes the same day the exchange launches staking rewards for Cosmos asset holders. Coinbase Product Manager Bryce Ferguson said this removes the risks associated with token staking for users as Coinbase Custody will cover any losses incurred:
"Assets staked to a PoS network traditionally are exposed to the risk of a "slashing" event… Coinbase Custody will cover this risk and clients will not be impacted by any potential slashing event."
Alibaba's Jack Ma Leaves SoftBank As Company Posts Worst Losses In Its History
Alibaba co-founder Jack Ma is stepping down from the board of Japanese tech giant and major blockchain backer SoftBank. After 13 years of close involvement with SoftBank, China's richest man leaves the board amid SoftBank posting its worst operating losses in its history. According to a May 17 report by Japanese publication Nikkei, Ma's departure announcement amid Softbank's Vision Fund reporting record-breaking losses of 1.8 trillion yen ($16.7 billion). Softbank's total annual losses accounted for 1.36 trillion yen ($12.7 billion) for the year ending March 31, the company reported.
Announcing the news at an annual earnings conference on Monday, Softbank also proposed three new directors. The proposed executives include SoftBank CFO Yoshimoto Goto, Cadence Design Systems CEO Lip-Bu Tan, and Yuko Kawamoto, a professor at Waseda Business School. The new board candidates will be officially proposed at SoftBank's annual shareholder's meeting on June 25. Ma's departure is also reportedly effective starting June 25. As reported by Nikkei, SoftBank said the decision to leave the board was at Ma's request. 
Having founded China's e-commerce giant Alibaba back in 1999, Ma is purportedly China's richest man, with a net worth of over $41 billion. The news comes after Ma stepped down as Alibaba's chairman in September 2019, where he is still a board member. Apparently, the billionaire's decision to quit SoftBank is part of shifting his focus to philanthropic activity. SoftBank is the biggest investor in Alibaba, reportedly holding around 25% of Alibaba shares. SoftBank's massive annual losses were mainly driven by ill-fated investments in companies like WeWork and Uber, exacerbated by the coronavirus pandemic.
A Japanese multinational conglomerate holding company, SoftBank, and its executives are also known for their blockchain-related collaborations and initiatives, as well as investment in Bitcoin (BTC). In late 2019, SoftBank introduced a debit card featuring a built-in cryptocurrency wallet. Previously, SoftBank joined a collaboration to adopt a cross-carrier blockchain telecom payments platform alongside tech giant IBM and TBCASoft. Masayoshi Son, founder, and CEO of SoftBank is known for somewhat an unfortunate Bitcoin investment. Son reportedly invested in Bitcoin when the cryptocurrency hit its all-time highs in late 2017. The billionaire reportedly lost over $130 million with his crypto investments.