Chinese Insurance Firms Are Using Blockchain to Process Coronavirus Claims
Insurance firms in China use blockchain to manage coronavirus-related claims amid the outbreak. English-language local news outlet South China Morning Post reported on Feb. 9 that this month Chinese online mutual aid platform Xiang Hu Bao added the coronavirus to the illnesses eligible for the maximum one-time payout of around $14,300 (100,000 yuan).
Xiang Hu Bao is not an insurance policy, but a blockchain-based collective claim-sharing platform that counts 104 million users. Per the report, blockchain technology is employed by the system to prevent fraud and allow for faster claim processing. Xiang Hu Bao is owned by Chinese finance giant Ant Financial and uses its mobile payment processing service AliPay, which funds the payouts for coronavirus victims with its own capital. A firm's spokesman said:
"Xiang Hu Bao has been able to process claims and make payouts to participants quicker, due to the decentralised, trust-free nature of blockchain technology. […] Claim applicants can submit their supporting documents as evidence while investigation firms can get immediate access to them on the blockchain. All parties involved can see the entire process."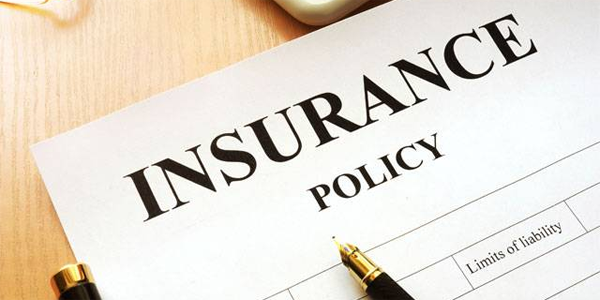 Also Blue Cross Insurance, owned by the Bank of East Asia is reportedly helping to decrease the bureaucratic impact of the coronavirus outbreak with a medical claims app. The insurance service's managing director Patrick Wan told South China Morning Post:
"Our blockchain-backed claims service has played a key role during the outbreak of the coronavirus by totally eliminating the paper process and the need for back-and-forth documents delivery to clinics. […] This really helps to mitigate the risk of infection from face-to-face contact."
Blue Cross Insurance claims that its platform is capable of managing over 1,000 transactions per second without human involvement. So far, since its launch in April 2019, the medical claims app has on average seen a double-digit monthly policyholder user base growth. Patients using the app can see the result of their claims within a day after the hospital visit.
According to the New York Times, 811 people died because of the coronavirus in China and the number of confirmed infections rose to 37,198. An infection of this scale has seen many advocate for the tools provided by the blockchain and cryptocurrency space try to be employed to address the crisis. Blockchain-enabled applications developer Acoer has created a data visualization tool called HashLog to track the deadly coronavirus that employs the distributed ledger protocol Hedera Hashgraph. 
Syren Johnstone —  executive director of the master in laws program at the University of Hong Kong — recently suggested that blockchain and AI-driven strategies should be implemented to better tackle responses to the coronavirus epidemic. Furthermore, blockchain startup Hyperchain announced the launch of a blockchain-based platform to fight against the coronavirus epidemic earlier this month. The coronavirus also has a direct impact on the cryptocurrency industry, with multiple Asian blockchain events being delayed in response to the outbreak. Also, Hong Kong-based blockchain remittance startup Bitspark has abruptly announced its closure, citing the virus among the reasons.
3 Big Blockchain Firms Working Together On A DeFi Product That Pays Passive Income
In a special announcement made at the Unitize conference on July 6,  Cosmos, Polkadot, and Terra revealed a new DeFi savings product called Anchor that aims to offer dependable interest rates on stablecoins deposits. The companies involved in the creation of Anchor plan to launch it across their respective blockchains at the end of Q3 this year and scale across to other PoS blockchains in the future. Do Kwon, founder and CEO of Terra, explained in a prepared statement:
"While DeFi staples such as Maker and Compound have been revolutionary in creating fully decentralized crypto money markets, the volatility of their interest rates makes them unsuitable to be used as a household savings product. DeFi mass adoption needs the creation of a fully decentralized savings account that offers dependable APR."
Anchor's smart contracts receive stablecoin deposits and use a portion of them to acquire staking positions on compatible Proof of Stake blockchains. Users will receive their passive income from these staking rewards. The initial governance for this platform will come from the Interchain Asset Association (IAA), a newly formed organization that sees Zaki Manian of Cosmos, Jack Platts of the Web3 Foundation, and Do Kwon of Terraform Labs collectively steering the ship.
Telegram Is Set To Shut Down The TON Testnet By August 2020
Although Telegram has terminated its blockchain project, Telegram Open Network (TON), in May 2020, the TON test net has been apparently running for almost one year. In a July 6 update, the official TON development group on Telegram announced that it would be discontinuing its support of the test network for TON. Remaining TON validators will be turned off by August 1. In the post, the TON official recommended network participants save all their relevant data and stop their testing processes. Despite the testnet being set to shut down less than a month from now, network participants will still be able to continue their experimentation after the testnet is terminated. In order to do that, users can install their own testnet validators, described in greater detail in three different how-to documents containing guidelines for the Full Node, the Validator, and Test Grams.
Telegram launched the TON testnet for explorer and node software on Sept. 6, 2019. In anticipation of its scheduled Oct. 31 launch last year, the company released an alpha version of an iOS wallet to work with its native token, the Gram. But Telegram's TON plans were never fully realized, as the United States Securities and Exchange Commission suddenly deemed Telegram's $1.7 billion ICO illegal in mid-October. After a long-running legal battle with U.S. regulators, Telegram agreed to shut down its TON project, as well as return $1.2 billion to investors in line with a court-approved final settlement. As officially announced by Telegram CEO Pavel Durov, the firm had already reimbursed more than $1.2 billion by June 25.
Brock Pierce Enters The 2020 US Presidential Race
Brock Pierce, entrepreneur, crypto venture capitalist, and child star, has announced his USA Presidential run on Twitter July 5. His tweet stated: "
"I, Brock Pierce, am running for President of the United States of America."
Pierce's campaign site states that he is a pioneer digital currency and has raised more than $5 billion for the companies he has founded. Pierce is the Chairman of the Bitcoin Foundation and co-founder of EOS Alliance, Block.one, Blockchain Capital, Tether, and Mastercoin (first ICO). His website, sparse on details, does not say if he is seeking a nomination in a political party or if he is running as an Independent.