Bitwise Submits Massive Bitcoin Report to SEC, Says Market Is Ready for an ETF
Crypto pioneer Bitwise says three key changes over the past two years have "materially improved" the Bitcoin market.
Posted in a 31-page slide deck from the cryptocurrency index and fund provider, the data argue that there is now a sound foundation for a fully regulated Bitcoin ETF in the US.
Key factors
The Bitcoin spot market has become efficient.
Bitcoin custody has become fully institutional.
The regulated futures market has become significant.
The U.S. Securities and Exchange Commission published the full deck from Bitwise which currently has an application pending for its Bitcoin ETF Trust. If approved, it would trade on the New York Stock Exchange and would become the country's first fully regulated Bitcoin exchange-traded fund.
According to Bitwise, its earlier report detailing fake volumes at cryptocurrency exchanges helped to shake up the industry and produce positive change.
"What happened following the publication of our research showing that 95% of all reported bitcoin trading volume is fake? The report received extensive media coverage.
45+ dedicated media articles across print, TV, podcast, and radio
Coverage included The Wall Street Journal, CNBC, Bloomberg, FOX, Forbes, Barron's, The Economist, and every major crypto-dedicated media outlet
1M+ views on Twitter
355k+ Google search results for 'Bitwise fake volume'"
The report led to swift responses from exchanges such as Binance and crypto data providers such as CoinMarketCap, along with the launch of an initiative called the "Data Accountability & Transparency Alliance," or DATA, to improve its metrics. Additionally, nine exchanges reported a drop in a volume exceeding 90%.
The authors note,
"The presence of widespread fake volume in reported bitcoin trading data is now widely
understood.
The real market is remarkably efficient … and has been for the past year.
Volume has increased substantially.
The CME's regulated bitcoin futures volume has increased substantially as well."
The authors also state that CME Bitcoin futures represent a significant portion of the real Bitcoin market and they believe it is a regulated market of significant size.
Bitwise, a pioneer in the space, created the world's first cryptocurrency index fund, the Bitwise 10 Private Index Fund, in 2017. The SEC published its slideshow on Tuesday along with several other responses that have been submitted to its public forum showcasing comments about the proposed ETF.
On October 14, the SEC is expected to approve or reject the Bitwise ETF proposal filed with NYSE Arca.
Is Crypto Growing In Africa?
Crypto adoption is making significant advances in Africa, with crypto ownership, trade volume, and regulation all moving toward greater adoption. A recent report by Arcane Research and Luno found that Uganda, Nigeria, South Africa, Ghana, and Kenya are frequently among the top 10 countries by Google searches for the word "Bitcoin." The report describes the continent as "one of, if not the most promising region for the adoption of cryptocurrencies," emphasizing Africa's combination of low existing crypto adoption alongside an "enormous" domain possibility. The firms emphasize that Africa exhibits a young population, frequent monetary crises and currency failures, large unbanked or underbanked populations, and expensive means of payment.
While Nigeria has long dominated the continent's trade volume, the report found that South Africa has the highest percent of cryptocurrency ownership or use among internet users in Africa with 13%, followed by Nigeria with 11%. Worldwide, South Africa ranks fifth for crypto adoption among connected citizens. This past week saw South Africa post its second-strongest weekly volume on peer-to-peer Bitcoin (BTC) marketplace Localbitcoins, with nearly $1.65 million worth of BTC changing hands.
The surge in trade activity saw total P2P volume for South African trade edge out Kenya last week with $1.95 million in trade across Localbitcoins and Paxful. Last month, South Africa's financial regulator issued a policy document asserting that crypto-assets and activities relating to virtual currencies "can no longer remain outside of the regulatory perimeter."
Nigerian P2P trade is rallying to record highs, producing $9.2 million in combined weekly trade. Kenyan trade has also seen a recent spike, with Localbitcoins trade between BTC and the Kenyan shilling producing its second-strongest week on record for the third consecutive time. Morocco and Egypt have also posted record trade activity in recent weeks. The increase in volume across the continent has also seen P2P volume from Sub Saharan Africa beat out Latin America for the first time.
Blockchain May Play A Huge Role In VR-Powered Social Media
Virtual reality media platform, Sensorium, has announced its membership in the Global Blockchain Business Council, or GBBC — a Swiss-based non-profit industry association for blockchain. Sensorium will participate in GBBC's upcoming virtual forum on May 28, which will see the firm's director of technology Alex Blagirev discuss his predictions for how virtual social media will change the way that people interact online. 
A GBBC representative stated that the convergence of VR and social media is already beginning to gain momentum, noting that major platforms such as Facebook "are providing users with new ways to share and experience content." "Within this context, blockchain technology will likely play an important role in the creation of digital assets and an online virtual economy," the representative stated. "Furthermore, blockchain technology could be used to protect ownership and copyright, as well as create new models of advertising in virtual worlds, much as it is already doing in the real world."
Sensorium's CCO, Brian Kean, emphasized the security benefits offered by distributed ledger technology, or DLT, stating:
"Identity theft, fake accounts, etc. all will be to a large extent eliminated as human participants in the socially-virtual world will be required to verify their identity via the blockchain."
Kean also revealed that blockchain will also be used to "facilitate payment for created, third-party content."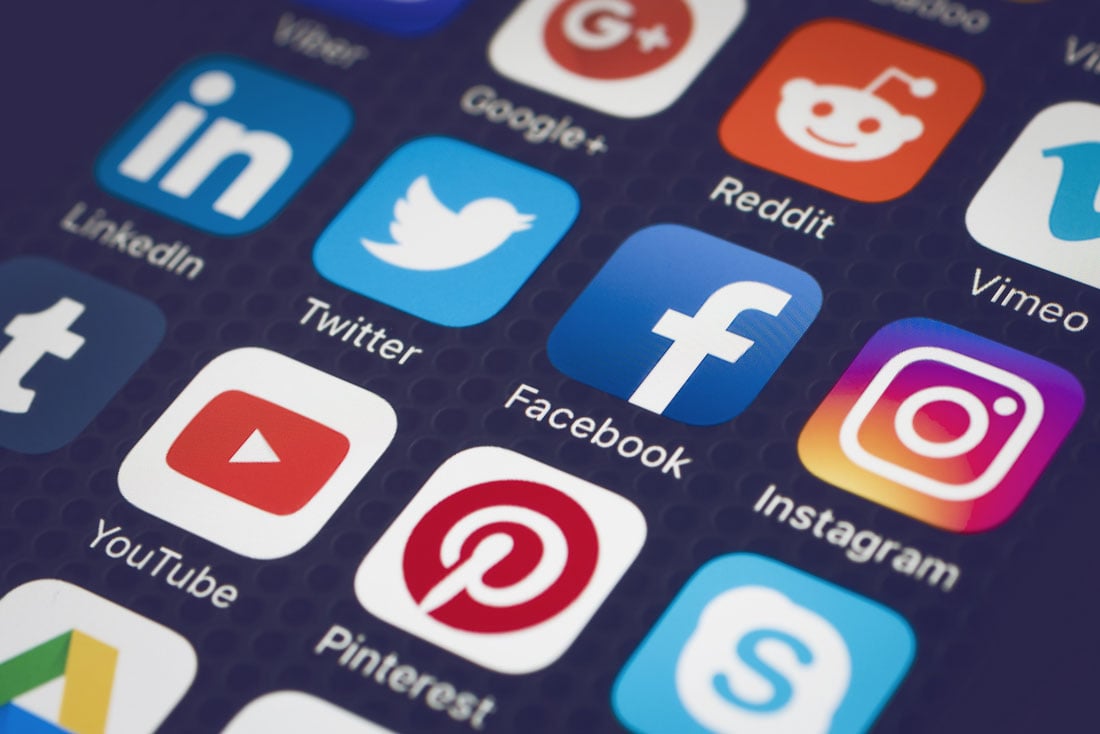 As a GBBC member, Sensorium will participate in a range of GBBC activities aimed at "advancing adoption of blockchain technology and educating regulators, policymakers, and business leaders on the benefits of the technology." The two entities first began formally working together at the GBBC's flagship event, Blockchain Central Davos, where Sensorium participated. "We closed out the evening with a special demo of Sensorium's VR platform and a performance by GBBC Arts and Music Ambassador and Former Drummer for Guns N' Roses, Matt Sorum," added the GBBC spokesperson.
Yiedl Speaks About A Marketplace For NFT Rentals and Mortgages
Tokyo-based crypto startup Yiedl has announced that it will launch a non-custodial peer-to-peer, or P2P, mortgage and rental market for non-fungible tokens, or NFTs. Yiedl founder and chief executive Kohshi Shiba asserted that the platform will support a myriad of tokens as most real-world assets are tokenized. "For assets that have persistent external utility, I believe NFT is an appropriate token form," Shiba stated, listing subscription rights, decentralized autonomous organization, or DAO, memberships, and intellectual property rights, and in-game items as examples of assets that will see increasing tokenization.
Yiedl will comprise a P2P marketplace in which users propose their preferred lending or rental terms. When another user fills the order, Shiba stated that "the agreement is set on Yiedl protocol and [the] transaction occurs," — with access to the leased NFT being provided following the receipt of initial rent. If loan repayment is not met on time, the NFT is automatically returned to its owner, with the entire process taking place without intermediaries. "I believe Yiedl opens up a new horizon for the NFT ecosystem, and there will be massive new NFT owners in the future," said Shiba. "Owning NFT will also become an investment since Yiedl enabled NFT owners to earn passive income with their assets."
To facilitate the platform, Yiedl created a modified version of the ERC-721 standard that has been made available as open-source for other developers to adopt, dubbed ERC-X. Shiba stated that the new toke standard "added two user classes to the existing ERC-721 standard" in the form of "user and lien." "The idea behind it is that by supporting three user classes as default, application developers can assume that tokens can be rent[ed] out or collateralized," said Shiba. "With ERC-721, it was impossible, and it caused difficulties when NFT owners rent/collateralize NFTs as the ownership is taken over by the contract address or tenant."
Many companies are betting that NFTs will emerge as a leading use-case for crypto assets, with blockchain gaming and asset tokenization promising to expose distributed ledger technology or DLT, to wider audiences. However, it is still early days for the NFT sector in terms of infrastructure, with a surprise auction for a limited run of CryptoKitties leading to the Winklevoss-backed top NFT marketplace Nifty experiencing downtime last week.