Bitmain's Antminer E3 May Soon Stop Ethereum Mining
While the Ethereum network is preparing to start shifting to proof-of-stake (PoS) consensus, some mining devices might soon stop supporting ETH mining at all. Bitmain's Antminer E3, once the "world's most powerful" hardware for mining Ether (ETH), will allegedly stop Ethereum mining in April 2020, according to a Feb. 24 report by altcoin mining pool 2Miners.
2Miners revealed the news after its team requested Bitmain to comment on the recent issues with Antminer E3 performance involving Ethereum Classic (ETC) — an open-sourced blockchain platform that derived from Ethereum hard fork in 2016 after the DAO collapse. On Feb. 21, 2Miners started receiving first reports on significant deterioration on Antminer E3 mining rigs performance on ETC pool. According to 2Miners, some users reported a sixfold hashrate drop on Antminer E3 — from the factory-declared hashrate of 180 MH/s to as low as 30 MH/s.
Following an internal investigation, 2Miners managed to find out that all global ETC pools were reported the same drop in hashrate. At the same time, Antminer E3 was still performing fine on Ethereum pools, 2Miners said. The team immediately suggested that the issue was likely to be connected with directed acyclic graph (DAG) — a file that is generated every new group of 30,000 blocks known as a mining epoch. When mining Ethereum, each GPU requires a big file called DAG at the start of the mining process, 2Miners elaborated.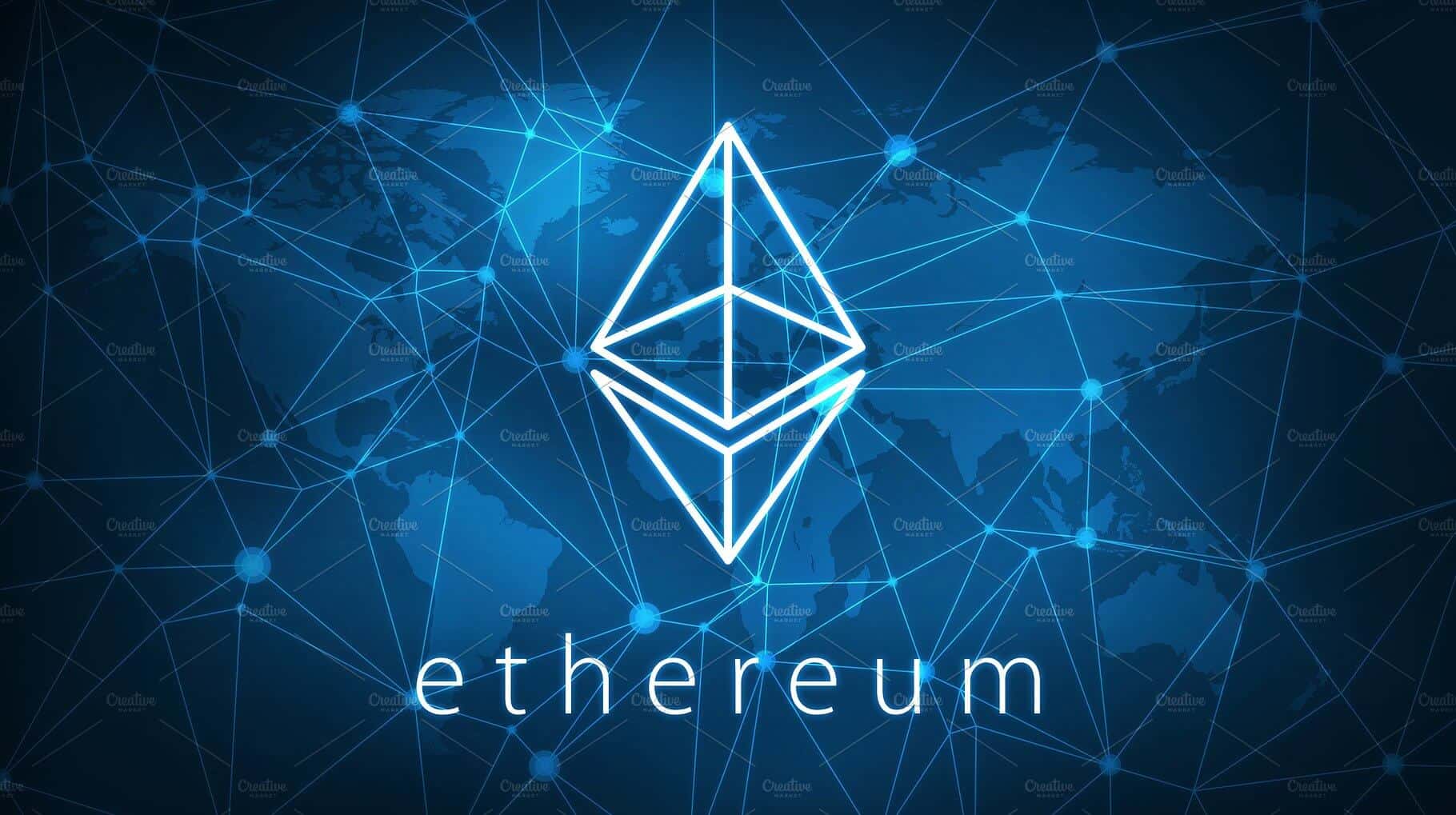 As DAG files grow each 30,000 blocks, or mining epoch, the memory capacity has apparently reached its limit. Following a request to Bitmain helpdesk, 2Miners was reportedly able to confirm that the growth of DAG files limited the usage of Antminer E3 for mining ETC. According to Bitmain, Antminer E3, which is an ASIC miner, still contains a 4GB video card for mining, while the DAG file is approaching the threshold. Bitmain reportedly said:
"[…] Antminer E3 is a 4GB video card. E3 is related to ETH algorithm, and DDR capacity is up to the upper limit, so E3 will not be able to continue mining. The meaning is E3 only can mine until January 2020, then will not mine again."
According to 2Miners' calculations, Antminer E3 should terminate Ethereum mining roughly on April 8, 2020. According to the mining pool, the current Ethereum Classic mining epoch is 328 while it is still 318 for Ethereum. According to the DAG size calculator data, the DAG size for Ethereum accounts for 3.48 GB, while the one for Ethereum Classic amounts to 3.56 GB at press time. Released by Chinese mining giant Bitmain in April 2018, Antminer E3 was touted as the "world's most powerful and efficient EtHash ASIC miner." As reported previously, Ethash is the Proof-of-Work (PoW) hashing algorithm used by Ethereum and a variety of other altcoins such as ETC.
The release of Antminer E3 came amid the Ethereum community suggesting the possibility of a hard fork in the ETH protocol to invalidate ETH ASICs. As the Ethereum blockchain is expected to shift from its current PoW consensus algorithm to PoS soon, the block validation function is poised to be given from miners to special network validators. In a recent interview, Ethereum co-founder Vitalik Buterin said that the first phase of Ethereum 2.0 will be released later in 2020.
HIVE Blockchain Buys A Bitcoin Mining Facility for $2.8M
HIVE Blockchain Technologies, a Canadian publicly-traded ether (ETH) mining firm, has announced on March 30 the acquisition of a dedicated cryptocurrency mining operation with access to 30 megawatts of low-cost green power. The transaction was valued at CAD $4 million (USD $2.8 M). The facility, leased by Cryptologic Corp, is located in Lachute, Quebec. The firm intends to expand its total available power capacity globally to approximately 50MW, whose mining activities in Europe are focused on the Ethereum network, while Bitcoin miners will be supported in Quebec's facility.
According to Frank Holmes, interim executive chairman of HIVE:
"The acquisition provides us with an advanced, operating Bitcoin mining facility ready to transition to next generation mining hardware with access to some of the lowest cost electricity on the planet. The cost of US$95,000 per MW is less than half the industry standard build cost per MW."
HIVE hopes to add flexibility for future expansion plans. The firm already has a presence in Sweden. As detailed by the Canadian firm, the facility offers about $0.04 / kWh in electricity costs, and the electrical infrastructure expects to provide triple redundancy systems for power and internet connectivity, operational staff, and approximately 14,000 Bitmain S9 miners that are currently installed. Holmes highlighted some reasons behind expanding into Quebec:
"A blend of factors makes Quebec a very attractive location for us: geographical diversification, competitive green energy costs, the cost of skilled labor and VAT costs. The acquisition provides us direct control of our destiny, including significant capacity for expansion and flexibility for our future operations. And of course, the positive outlook for blockchain adoption is a reason for our expansion."
HIVE's interim executive chairman clarifies that the facility operates entirely on renewable hydroelectricity, thus maintaining 100% green energy. Also, he added that their GPU-based resources provide flexibility to identify and focus computing resources on existing and new cryptocurrencies as they become more profitable to mine.
The news comes after HIVE Blockchain Technologies announced on March 6, the two-phase expansion of its Ether mining operations by more than 20% at the company's facility in Sweden. In a recent interview Holmes commented on the company's intentions to improve the profitability of the Iceland facility, as they have done in Sweden.
Dutch Government Looking To Use Blockchain In The Fight Against The Pandemic
A consortium of Dutch companies has launched the "Tech against Corona" initiative. Participating firms will freely provide the Dutch government with access to innovative technologies that can be used in the fight against COVID-19. Netherlands-based distributed ledger technology (DLT) firm, Tymlez, is one of more than 10 companies who are freely providing their services and technologies to the government.
Tymlez has offered its blockchain platform as the underlying technology to "model the medical goods ecosystem through a platform that matches supply and demand." The firm's blockchain will be used to ensure transparency across the supply chain — preventing predatory value extraction, such as price gouging, amid the coronavirus pandemic. 
Some of the other local companies contributing to the initiative include cybersecurity firm, Cybersprint — who is providing security services to several hospitals, information security firm, Taxion — who will freely administer online systems to organize volunteer workers, and IT firm, Compumatica — who will enhance the internet connections of home workers operating in critical service industries. Dutch telecommunications company, KPN, will also partner with global IT conglomerate, Microsoft, to provide computing systems as part of the initiative.
Bitcoin (BTC) is also being used in the fight against COVID-19 in the Netherlands, with the Dutch Red Cross accepting Bitcoin donations through its website. The Italian Red Cross has also embraced crypto — raising nearly $20,000 in BTC for the purchase of medical supplies, including an advanced medical post for pre-triage treatment of coronavirus patients.
University Students Using The Power Of Blockchain For Elections
Students enrolled in the University of Malta's Blockchain and Distributed Ledger Technologies masters program have built a decentralized application (Dapp) that has been used for voting in upcoming student representative elections, per a March 28 press release. The Dapp is built on top of a decentralized digital identity platform that was provided to the students by Vodafone. The election was the first live project to be executed using Vodafone's digital identity platform. "We are pleased to have been the first use-case for the Vodafone [digital identity] platform, and as far as we can tell a world first to hold a student election on a blockchain," said Joshua Ellul, the director of the University of Malta's Centre for Distributed Ledger Technologies.
While the application was built to allow voters autonomous control over their data rather than relinquishing personal data to a centralized entity, the COVID-19 pandemic has highlighted some of the advantages offered by remote voting platforms. Ellul stated:
"At this time especially, given the current situation, it was important to have a remote voting mechanism in place that enables trust and transparency thanks to the Blockchain-based solution."
Ellul stated the biggest challenge to developing the platform was "onboarding users in a trusted manner," adding that "digital identity platforms such as that provided by Vodafone provide a solution." Voting is private but transparent, meaning that the results of an election can be publicly verified. The University of Malta introduced its blockchain masters course during October 2019.
Malta has long been a crypto-friendly jurisdiction. Whether that would remain the case appeared unclear when the now-former Prime Minister, Joseph Muscat, resigned after facing widespread allegations of corruption and ties to the political assassination of a journalist. While the new government-issued statements indicating that leading crypto exchange, Binance, is licensed in the country shortly after taking office, the new government has expressed that its position regarding blockchain has not changed for the time being. They added that it will seek to consolidate blockchain with other emerging industries under the umbrella of "Digital, Financial and Innovative services."