Bitfinex Claims Fraud as Crypto Capital Executive Is Indicted By USA
Over the past week, news broke detailing that Oz Yosef, an executive of the mysterious firm Crypto Capital, has been indicted by the United States for conspiracy to commit bank fraud and conspiracy to operate an unlicensed money transfer service. The news came just days after Crypto Capital's president, Ivan Manuel Molina Lee, was arrested by Polish authorities on suspicion of laundering roughly $350 million worth of funds from illegal proceeds and having ties to a transnational drug cartel.
According to local reports, the arrested was tied to $350 million worth of funds previously seized by the Polish Ministry of Justice from Crypto Capital's Polish subsidiary, Crypto Sp. z. oo. Crypto Capital is a Panama-based firm that the U.S. Department of Justice claims provided shadow banking services to several cryptocurrency exchanges, including Bitfinex, Binance, Cex.io, Coinapult, and QuadrigaCX. On Oct. 25, Stuart Hoegner, general counsel to Bitfinex, issued a statement responding to Lee's arrest asserting that Bitfinex was the victim of fraud perpetrated by Crypto Capital. The statement also rejected accusations that proceeds from narcotics allegedly laundered by Crypto Capital were associated with the exchange.
Crypto Capital's partnership with Bitfinex has garnered significant scrutiny in recent months, with the exchange claiming that the liquidity issues had been triggered by an inability to access $880 million worth of its funds that were being held by Crypto Capital. Last week, Bitfinex filed with a California court to subpoena the former vice president of TCA Bancorp, Rondell Clyde Monroe, with the exchange asserting that Monroe held information relating to its funds held by Crypto Capital. Bitfinex claims that its partnership with Crypto Capital began to deteriorate in April of last year, following reports indicating that Polish authorities had seized roughly $350 million from an account belonging to Crypto Capital subsidiary Crypto Sp. z. oo. with Bank Spółdzielczy w Skierniewicach.
In the subpoena, Bitfinex alleged that TCA Bancorp provided banking services to Crypto Capital, asserting that the firm had "used one or more accounts held at TCA Bancorp to facilitate the transfer of funds." Bitfinex holds that in August 2018, Crypto Capital informed the exchange that approximately $500 million of Bitfinex's funds were being "held up" by authorities in Poland and Portugal. When pressed to provide evidence of the frozen funds, Bitfinex was issued a reference letter signed by Monroe stating that more than $300 million worth of Bitfinex's funds were being held with TCA Bancorp by Global Trade Solutions AG, operating as Crypto Capital. The filing requested the court for permission to accept Monroe's deposition testimony.
Bitfinex believes that Monroe possesses key information relating to the funds that were in the custody of Crypto Capital, with the exchange also seeking to obtain communications between Monroe and Crypto Capital. Additionally, Bitfinex sought documentation of Monroe's communications with Yosef and his sister Ravid Yosef, as well as Global Trade Solutions shareholder Reginald Fowler and his son Trent Fowler. Both Reginald Fowler and Ravid Yosef have been indicted by the Department of Justice for alleged bank fraud relating to a cryptocurrency exchange intermediary. Bitfinex is also the subject of an ongoing investigation by the New York State Office of the Attorney General for failing to disclose that it was unable to access the $880 million in funds and that it had used a loan from sister company Tether to both continue operating and conceal the losses.
China's Government Looks Into A Blockchain Development Fund
National People's Congress, China's parliament, and the Chinese People's Political Consultative Conference, the most powerful political advisory body in the country, have recently begun their annual sessions. These are widely referred to as the "Two Sessions" or "lianghui" meetings. These meetings have been ongoing since May 22. The National People's Congress, or NPC, is China's top legislative body. Nearly 3,000 delegates from around the country meet once a year to submit proposals during the meetings.
According to a Beijing News report on May 23, Jieqing Tan, deputy to the NPC, suggested setting up a special fund for blockchain industry development. If accepted, this fund would be led by the government. The aim of the fund is to support the development and growth of a number of promising blockchain enterprises, encourage blockchain technology innovation, and cultivate a number of unicorn enterprises in the blockchain space, says Tan.
By supporting the development of the blockchain industry, Tan believes it will "modernize" the country's governance system. Blockchain technology not only will be a great tool to push China towards smart governance and a high-trust society, but it can also help China to gain an upper hand globally in the future development of the technology, according to Tan. He thinks by taking this technology innovation lead, China will be able to better protect its sovereignty and national security. Tan suggested that a clear national blockchain industry development plan should be defined. He explained that:
"From the bottom technology standard, middle industry application development to the top-level system design, the national blockchain technology, industry, and supervision three-dimensional strategic planning system should be well coordinated."
The new economic potential and new job opportunities derived from blockchain technology are huge. However Tan pointed out that currently the number of limited blockchain enterprises, its scalability, and lack of talent and information have been the main problems preventing the blockchain ecosystem from developing a well-established ecosystem.
Is Crypto Growing In Africa?
Crypto adoption is making significant advances in Africa, with crypto ownership, trade volume, and regulation all moving toward greater adoption. A recent report by Arcane Research and Luno found that Uganda, Nigeria, South Africa, Ghana, and Kenya are frequently among the top 10 countries by Google searches for the word "Bitcoin." The report describes the continent as "one of, if not the most promising region for the adoption of cryptocurrencies," emphasizing Africa's combination of low existing crypto adoption alongside an "enormous" domain possibility. The firms emphasize that Africa exhibits a young population, frequent monetary crises and currency failures, large unbanked or underbanked populations, and expensive means of payment.
While Nigeria has long dominated the continent's trade volume, the report found that South Africa has the highest percent of cryptocurrency ownership or use among internet users in Africa with 13%, followed by Nigeria with 11%. Worldwide, South Africa ranks fifth for crypto adoption among connected citizens. This past week saw South Africa post its second-strongest weekly volume on peer-to-peer Bitcoin (BTC) marketplace Localbitcoins, with nearly $1.65 million worth of BTC changing hands.
The surge in trade activity saw total P2P volume for South African trade edge out Kenya last week with $1.95 million in trade across Localbitcoins and Paxful. Last month, South Africa's financial regulator issued a policy document asserting that crypto-assets and activities relating to virtual currencies "can no longer remain outside of the regulatory perimeter."
Nigerian P2P trade is rallying to record highs, producing $9.2 million in combined weekly trade. Kenyan trade has also seen a recent spike, with Localbitcoins trade between BTC and the Kenyan shilling producing its second-strongest week on record for the third consecutive time. Morocco and Egypt have also posted record trade activity in recent weeks. The increase in volume across the continent has also seen P2P volume from Sub Saharan Africa beat out Latin America for the first time.
Blockchain May Play A Huge Role In VR-Powered Social Media
Virtual reality media platform, Sensorium, has announced its membership in the Global Blockchain Business Council, or GBBC — a Swiss-based non-profit industry association for blockchain. Sensorium will participate in GBBC's upcoming virtual forum on May 28, which will see the firm's director of technology Alex Blagirev discuss his predictions for how virtual social media will change the way that people interact online. 
A GBBC representative stated that the convergence of VR and social media is already beginning to gain momentum, noting that major platforms such as Facebook "are providing users with new ways to share and experience content." "Within this context, blockchain technology will likely play an important role in the creation of digital assets and an online virtual economy," the representative stated. "Furthermore, blockchain technology could be used to protect ownership and copyright, as well as create new models of advertising in virtual worlds, much as it is already doing in the real world."
Sensorium's CCO, Brian Kean, emphasized the security benefits offered by distributed ledger technology, or DLT, stating:
"Identity theft, fake accounts, etc. all will be to a large extent eliminated as human participants in the socially-virtual world will be required to verify their identity via the blockchain."
Kean also revealed that blockchain will also be used to "facilitate payment for created, third-party content."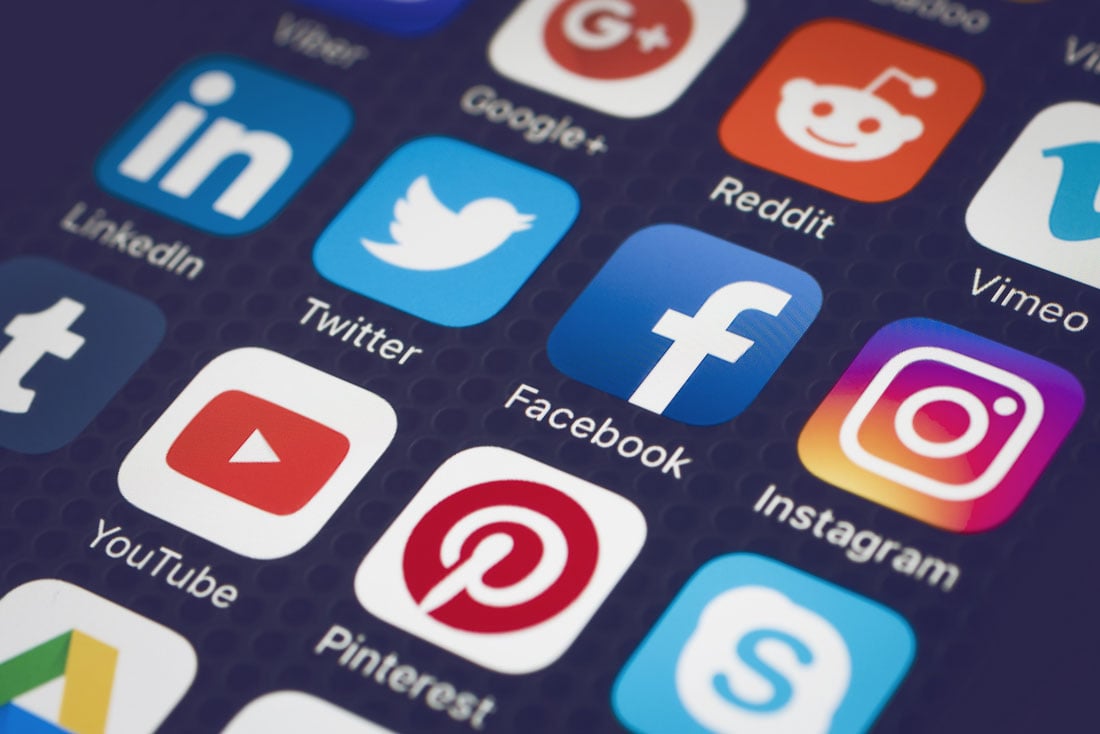 As a GBBC member, Sensorium will participate in a range of GBBC activities aimed at "advancing adoption of blockchain technology and educating regulators, policymakers, and business leaders on the benefits of the technology." The two entities first began formally working together at the GBBC's flagship event, Blockchain Central Davos, where Sensorium participated. "We closed out the evening with a special demo of Sensorium's VR platform and a performance by GBBC Arts and Music Ambassador and Former Drummer for Guns N' Roses, Matt Sorum," added the GBBC spokesperson.