Binance US Reveals its Plan To List 30 Crypto Tokens; Here's The List
Binance US Reveals its Plan To List 30 Crypto Tokens; Here's The List
A new trading arm of Binance crypto exchange, Binance US has recently shared a detailed plan of its trading operation. The platform had said that it is considering to list 30 new crypto tokens.
Binance US To List 30 Crypto Tokens
In a blog post, published on August 09, 2019, Binance US explains that it is yet to determine the launch date of trading operation in the United States. Moreover, it is exploring 30 crypto tokens to list at the Binance US exchange.
Per the blog post, it will list Bitcoin (BTC), Ethereum (ETH), Binance Coin (BNB), XRP,  Stellar Lumens (XLM), Litecoin (LTC), Cardano (ADA), Cosmos (ATOM), Basic Attention Token (BAT), Bitcoin Cash ABC  (BCHABC), DASH, EOS, Ethereum Classic (ETC), HOT, IOTA, LINK, Loom Network (LOOM), MANA, NANO, NEO, PAX, REP, RVN, TUSD, USDC, USDT, VET, WAVES, ZIL, ZRX.
Ahead of the listing, the platform is examining these tokens to ensure they meet Binance's listing criteria for Binance US. It's worth to note that Binance stopped serving US customers back in September due to unclear crypto regulatory frameworks but it had rolled out an exclusive US-based fiat-to-crypto exchange during June 2019.
The Binance US will be operated by BAM trading firm which is a FinCen-registered firm in the United States. The branch will spearhead by former Ripple's employee, Catherine Coley who had recently joined BAM trading as CEO. Notably, the announcement of launch was outlined by Coley via Binance US's medium blog. She wrote that;
The team and I are eager to share more on what's ahead for this exciting journey together. We are grateful for your enthusiasm and feedback, which are crucial in this early development.
Since the launch in 2017, Binance.com has already captured significant trading volume and the market observer examines that Binance's entry in the US could be a direct threat to country's existing crypto exchanges such as Coinbase. While Binance announces its plan of exploring 30 crypto assets, Coinbase earlier shared an update of considering 8 new crypto assets which include two assets backed by Binance IEO. Moreover, Coinbase hasn't added Binance's native token BNB yet whereas it is set to support 2 Binance launchpad projects. With a similar note, Binance CEO trolls Coinbase saying; they may have missed one jem, BNB.
Glad to see @Coinbase supporting 2 of the @Binance LaunchPad projects here. West or east, exchanges working together to grow the industry.

They may have missed one jem, $BNB, lol! https://t.co/rzExqefnnR

— CZ Binance (@cz_binance) August 6, 2019
Deutsche Bank Says Cryptocurrencies Won't Replace Cash In Near Future
Cash is unlikely to disappear anytime soon despite declining use as a payment method and the surge of digital currencies, Germany's largest bank says. Deutsche Bank, a German multinational investment bank that previously predicted that cryptocurrencies will replace fiat by 2030, now claims that cash "will be around for a long time" as a preferred method of payment.
The bank has forecast a tentative future for cash in one of its recent "The Future of Payments" reports carried out by Deutsche Bank's research arm Deutsche Bank Research. Titled "Cash: the Dinosaur Will Survive … For Now," the report was issued on Jan. 21 and represents the first part of a series of reports on the future of payments. The second part, called "Moving to Digital Wallets and the Extinction of Plastic Cards," was published on Jan. 23, while the third and final part of the series, "Digital Currencies: the Ultimate Hard Power Tool," was issued on Jan. 27.
 Despite expressing its confidence that cash will remain a major payment method in the near future, Deutsche Bank admits to a growing role for the ongoing digital payment revolution. The bank wrote in its "Cash" report:
"In this report, we argue that cash is unlikely to disappear anytime soon. However, a real digital payment revolution has been underway for the past ten years. Cash is losing ground as a payment method. Several countries have recently removed large notes worth $100 or more and implemented policies to replace traditional payment methods with digital solutions. In the midst of these changes, non-sovereign cryptocurrencies pose a threat to political and financial stability."
As part of the cash-focused report, Deutsche Bank Research conducted a survey indicating that a third of people in developed countries consider cash to be their favorite, while more than 50% are sure that cash will always be around. Additionally, the bank found out that Germans hold the highest average rate of cash among advanced economies, which accounts for 52 euro or about $57 at press time. According to Deutsche Bank, Germany plans to use even more cash in the coming six months.
Deutsche Bank further outlined that the future of cash will greatly depend on further developments in China and India, which are the world's two most populous countries. Specifically, the bank emphasized that both countries have been encouraging greater use of digital currencies and blockchain. As such, China's President called for the country to accelerate its blockchain adoption in late 2019, while India's securities regulator recently urged on Jan. 23 that exploration of the best possible usage of blockchain in securities markets. As China has reportedly seen progress with its government-backed digital currency, Deutsche Bank warned that the adoption of such a currency poses a serious threat to the United States dollar:
"China is working on a digital currency backed by its central bank that could be used as a soft- or hard-power tool. In fact, if companies doing business in China are forced to adopt a digital yuan, it will certainly erode the dollar's primacy in the global financial market."
As to the growing trend of the crypto and blockchain industry, Deutsche Bank has also been actively working in the developments in this area. In September 2019, Deutsche Bank joined JPMorgan's blockchain-based network, the Interbank Information Network to reduce the cost of processing difficult payments and offer better client services.
Cryptocurrency And Blockchain News Update 27th January 2020
5G And Blockchain – Are They The Future?
One of the biggest topics in the mobile industry over the last few years has been 5G. In an industry that has been craving innovation in this interregnum between the launch of the iPhone and the full-scale integration of next-generation technologies like augmented reality, artificial intelligence and blockchain, the introduction of the 5G network has become a sort of catch-all for carriers and handset manufacturers to lean on as the promise of the future of innovation being just around the corner. 
Bitcoin Outdoes Amazon And Many Other Stocks
Bitcoin's (BTC) risk-return is a "different beast" compared to even the darling of the stock market of the 2000s, Amazon. That was the conclusion drawn by one of the cryptocurrency industry's best-known analysts and the creator of a uniquely accurate Bitcoin price model. 
Is Regulation Killing The Crypto Space?
In 2019 there were people who felt that stablecoins would bring about the mass adoption of cryptocurrencies. In 2020, sentiments are a bit different, with ever-tightening regulation that is putting pressure on investors and companies alike. The first complication came only 10 days into the year. In early January, the European Union's landmark Fifth Anti-Money Laundering Directive, or 5AMLD, was signed into law. 
Tron's DAPPS Service The Gambling Industry
Tron has made a name for itself in the crypto asset space and DApp world, although a huge portion of the protocol's transactions relies on the gambling industry. 17 of the top 25 most-used Tron DApps fall in the gambling category on DappRadar's list of most popular Tron protocol-based DApps.
Litecoin Founder Wants Miners To Donate To Development 
Litecoin (LTC) founder Charlie Lee proposed mining pool donations as a new funding method for cryptocurrency development. "I think a better way to fund development is mining pools voluntarily donate a portion of the block reward," Lee said in recent days: Rumors circulated in late 2019 regarding the Litecoin Foundation's potential bankruptcy, which Lee denied the rumors and went on to say, . "Don't listen to stupid lies,"  and that they have enough money to last 2 years."
Has Facebook's Libra Made People Reconsider USD As Global Reserve Currency?
Major global economists credit Facebook's Libra with pushing the world to start reconsidering the United States dollar as anchor currency.
At a Jan. 23 panel at the annual World Economic Forum (WEF) in Davos, officials and financial experts discussed one of the most important mechanisms in the global financing system — the U.S. dollar, which has become the world's reserve currency.
Called "Challenging the Dominance of the Dollar," the panel focused on factors that make the U.S. dollar the world's dominant payment system and reserve currency, as well as the fact that countries over the globe are trying to reduce their dependency on the dollar. The panel featured a number of officials including Brazil's Economy Minister Paulo Guedes and Gita Gopinath, chief economist at the International Monetary Fund (IMF). Hosted by Adam Tooze, director of the European Institute at Columbia University, the panel also included Portugal's Finance Minister Mario Centeno and Zhu Ning, a professor of finance at Tsinghua University.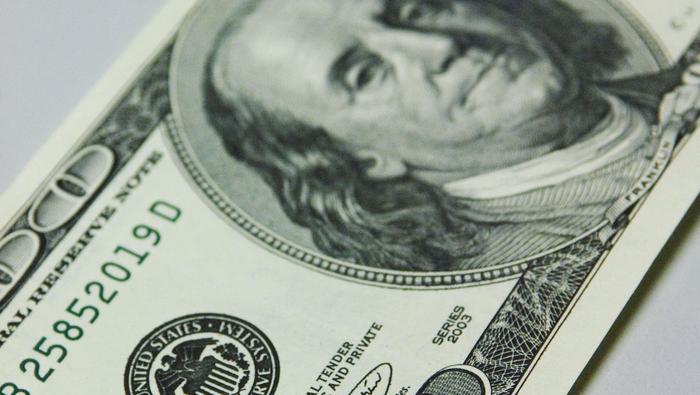 Gopinath, who is also a director at IMF's research department, opened the panel with comments that named Facebook's cryptocurrency initiative Libra as a major factor that made everyone in global finance reconsider the status of the dollar as anchor currency. Brazil's Economy Minister supported the statement, adding that new technologies like blockchain are paving the way for future currency that will be digital:
"So then there is the new technology, the digital, the blockchain. […] The Libra episode is just evoking a future digital currency."
Gopinath continued the U.S. dollar still remains attractive, pointing out that one of the most important features that make the U.S. dollar attractive is trust and stability:
"Why is it that the dollar has such dominance? It does because it is the currency that provides the best stability and safety. […] It makes complete sense to hold your value in dollars because if things go bad, it gains value."
The fact that WEF economists now agree that Facebook's Libra has pushed global authorities to start reconsidering their approach to the world's reserve currency, is definitely reinforcing the status of emerging fintech technologies as well as blockchain. Meanwhile, some officials have already warned that projects like Libra can have a huge impact on the U.S. dollar. In August 2019, Mark Carney, the governor of the Bank of England, suggested that Libra-like digital currency could replace the U.S. dollar as the world's reserve currency. 
Carney said that replacing the dollar with a digital currency would be a better option than allowing its reserve status to be replaced by another national currency such as China's renminbi. Libra initially proposed to back its crypto project by several national currencies including the U.S. dollar, euro, Japanese yen, British pound and Singapore dollar, allegedly excluding the Chinese yuan from the group of reserve assets.