Binance Set to Bring Out NEO/USDT Futures With Up to 50x Leverage
Major cryptocurrency exchange Binance announced that it is about to launch a new futures product tracking crypto asset NEO. Per the announcement published on Feb. 16, the NEO/USDT futures will be launched on Feb. 17 and traders will be able to select leverage between 1x and 50x. The fees that the exchange imposes on trades of the contract in question are a 2% base initial margin rate, 1% base maintenance margin rate and a 0.5% liquidation fee.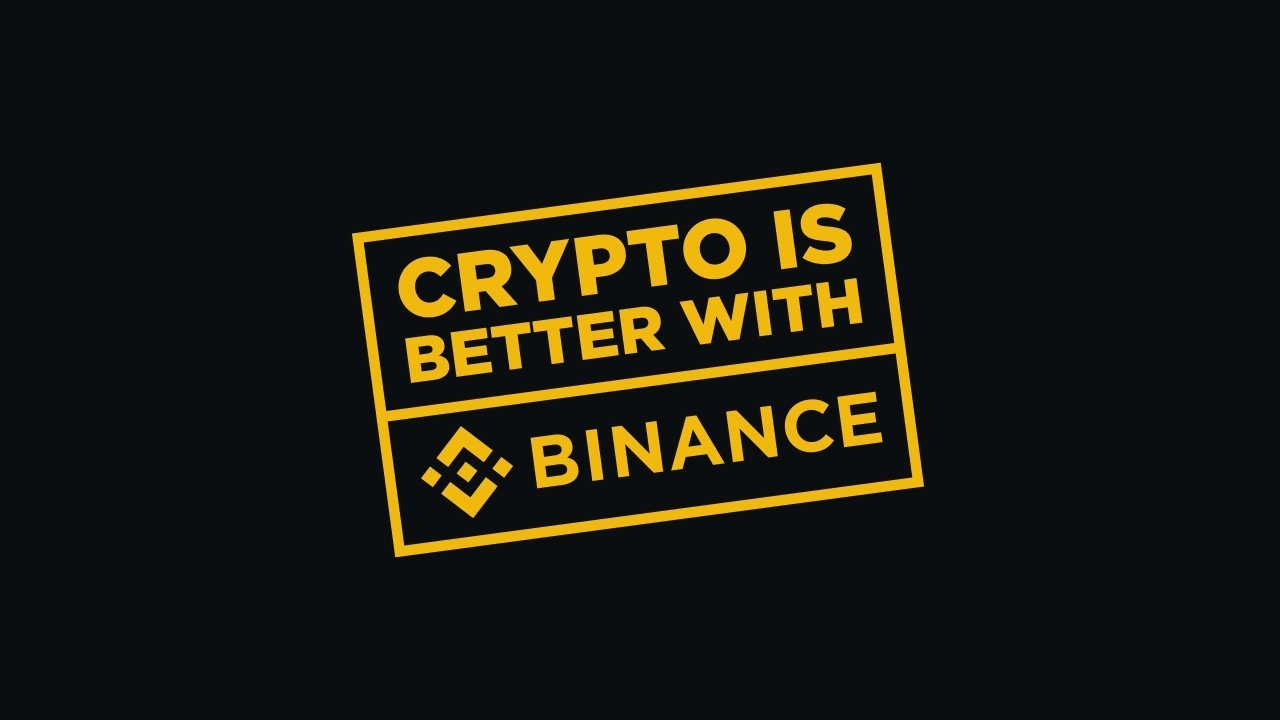 The Binance information page dedicated to NEO explains that it is an open source platform driven by its community that uses blockchain, smart contracts and digital identities to digitize and automate asset management. The page also mentions that the blockchain first launched in 2016 and is expected to upgrade to the third version of its software (Neo3) this year. A Binance spokesperson said that the firm decided to create a NEO-based futures contract after reviewing liquidity on its spot market. Furthermore, the spokesperson also talked about future growth:
"We are looking to add 20 or 30 trading pairs on Binance Futures, and will consider the most liquid 20 to 30 pairs first."
Meanwhile, NEO price has lost 2.81% of its value over the 24 hours to press time and is currently worth $15.04, after starting the day at $16.67.
Futures contracts often feature particularly high leverage and allows speculation on things that would otherwise be difficult to trade. One example of how futures can enable such activity is the contract launched earlier this month by cryptocurrency derivatives exchange FTX, which allows traders to bet on President Donal Trump's reelection in 2020. Just a couple of days later, FTX also announced plans to launch five additional 2020 presidential election-based futures products including a Bernie Sanders (BERNIE) futures trading product, as well as futures on Joe Biden (BIDEN), Elizabeth Warren (WARREN), Pete Buttigieg (PETE) and Mike Bloomberg (BLOOMBERG).
Binance Moving Forward With CoinMarketCap Acquisition
While global markets are experiencing tough times amid the coronavirus pandemic, the crypto industry is getting stronger as its core players have tapped one of the biggest crypto mergers in history. Binance, the world's biggest cryptocurrency exchange, has reached an agreement to acquire CoinMarketCap, one of the most-referenced crypto data websites, in an undisclosed deal. The companies officially announced the acquisition on April 2. Changpeng Zhao, founder and CEO of Binance, said that Binance and CMC are very similar, as they are both providers of "access-to-crypto" and share a vision of making crypto assets more accessible and useful for people around the world. Zhao said:
"The acquisition will enable us to build on each other's strengths, and further grow and instill transparency in the industry."
Zhao said that the company has been in talks with CMC for a few months before closing the deal in April. While the acquisition is rumored to have cost Binance $400 million, Zhao said that the company cannot disclose the amount of the deal, as it is protected by a non-disclosure agreement.
While the companies are going to work closely together, CMC will still continue to operate as an independent business entity, both Binance and CMC emphasized. Zhao stressed that the acquisition will not change CMC's independence from external stakeholders:
"Binance has no bearing on CoinMarketCap rankings. CoinMarketCap stays committed to providing the most accurate, timely and quality cryptocurrency data in the industry while benefiting from Binance's expertise, resources and scale."
However, CMC will immediately undergo some internal restructuring as part of the deal. Brandon Chez, CMC's founder, will be stepping down as CEO and will be replaced by CoinMarketCap's current chief strategy officer, Carylyne Chan, as interim CEO. Apart from the reshuffle, CoinMarketCap will not see any changes in its team in the near future, or at least the next couple of months. Chan said:
"Other than that, there won't be any other major team changes at CoinMarketCap. Everyone is going to stay on and everyone is really excited about what's happening. […] I think that no other major changes that we see, definitely not in the next couple of months."
According to Chan, Binance did its best to ensure that CMC can continue to adhere to its own listing methodology. The interim CEO said that the firm is not planning any sufficient listing changes anytime soon:
"We'll stick to our listing requirements and make sure that everything is fair and unbiased to anyone who wants to list anything on CoinMarketCap. So that will be our firm commitment that […] will not change following the acquisition."
While CMC will continue to operate independently to ensure neutral and transparent data, Binance will be contributing significantly to CoinMarketCap's further development and projects in 2020, Chan noted. The exchange, which has at least 800 employees worldwide, is expected to share its expertise in a number of areas like finance and security. Chan highlighted that the acquisition will help CMC evolve:
"We are going to get a lot from Binance in terms of understanding how they're running a better team in terms of best practices. I think there are some really basic things around security, finance that we will learn from Binance just based on the fact that they have a way larger team than us and have scaled out much more efficiently."
The CMC acquisition comes about six months after industry reports claimed that CoinMarketCap was "entirely bootstrapped" — i.e., continuing its operations with minimal financial resources. In October 2019, Chan reportedly said that CMC did not plan to raise any funds soon and was continuing "bootstrapping and scaling."
China's Oldest Exchange OKCoin Readies Moving To Japan
OKCoin, one of the oldest exchanges in China, is continuing its crypto exchange business expansion, announcing on March 30 that it has officially secured licensing in Japan.
Per its announcement, OKCoin Japan has completed its registration with the Kanto Local Finance Bureau. According to the firm, this makes OKCoin the first international exchange to obtain a cryptocurrency exchange license through the official application procedure in Japan. OKCoin Japan said that ever since its establishment in September in 2017, it has been preparing itself to be in a position to achieve a business framework that can comply with Japanese law.  OKCoin marketing manager added that:
"OKCoin wants to get recognition from the Japanese authority in terms of their own technologies, products, teams, compliance & regulation system and internal management system, etc., in this way, they finally get approved by the license."
OKCoin is now officially headquartered in San Francisco and has a number of offices worldwide including Malta. OK Group has expanded its business bases in China, the United States, Europe, Malaysia and the Philippines since its establishment in 2013. With the expansion in Japan, the blockchain company is set to employ over 1,000 globally, OKCoin says. Before OKCoin Japan's exchange officially launches, users can now pre-register by visiting the firm's main site to create an account. It will support the Japanese Yen and deal with major crypto assets, including BTC, ETH, ETC, LTC, and BCH. As reported previously, OKCoin added support for the Singaporean dollar earlier this month. It is the third fiat currency supported by OKCoin after the United States dollar and euro
Binance Gets Rid Of FTX Tokens Citing Confusion
Major crypto exchange, Binance, has decided to remove leveraged FTX tokens from its exchange, explaining that customers don't understand the product. "Due to lack of understanding of how leveraged tokens work by many of our users, Binance has decided to delist all existing FTX leveraged tokens and corresponding trading pairs," the exchange announced on March 28. Binance will shut off deposits and withdrawals for the assets on March 31 at 8 a.m. UTC, with a stoppage in trading at 10 a.m. on the same day.
On March 11, Binance announced its listing of two FTX leveraged ERC20 tokens, known as BNBBULL and BNBBEAR. Customers could trade these assets against USDT or BUSD, Binance's own stablecoin. Each token represented a 3x leveraged long or short position in Binance Coin (BNB). "Users can buy leveraged tokens just like normal tokens on a spot market," Binance said in its March 11 announcement. "However, there is no need for them to manage collateral, margin, liquidation prices, or anything that a normal margin user needs to manage." A quick press time scan also showed several other available bull and bear pairings, such as EOS, ETH and XRP, as well as a simple "Bull" and "Bear" option paired against USDT and BUSD.
As part of the March 28 announcement, Binance plans to remove "BULL, BEAR, ETHBULL, ETHBEAR, EOSBULL, EOSBEAR, BNBBULL, BNBBEAR, XRPBULL and XRPBEAR." The exchange included both USDT and BUSD pairings in the delisting. Binance's work with FTX comes after the crypto giant made an equity investment in the crypto derivatives platform back in December 2019. Binance also bought a stake in the platform's FTX token.