Binance Research Finds ETH Is the Highest Correlated Asset in Crypto
New research shows Ethereum's ether, the largest altcoin by market capitalisation, was the most correlated asset in the cryptocurrency space last year.
According to a report published by the research arm of major cryptocurrency exchange Binance, ETH had an average correlation coefficient of 0.69, out of a total of 20 leading cryptocurrency the report went into.
It notes that assets with a correlation of over 0.5 are considered to have a strong positive association, while those with a correlation of -0.5 are considered to have a strong negative association. A close-to-zero correlation shows there's a lack of a "lack of linear relationship between two variables, and for this analysis, the returns of two assets."
Essentially, a positive correlation implies two assets tend to move in the same direction, and investing in them could mean the investors is being exposed to similar risks. A negative correlation, on the other hand, means one asset can, in theory, be used to hedge against the other.
The report reads:
Ether (ETH) is the highest correlated asset. With an average correlation coefficient of 0.69 throughout 2019, it is consistently among the most correlated assets. The coefficient started at 0.69 in Q1 and rose to 0.72 in Q4 (Q2: 0.65; Q3: 0.74).
Out of all the top cryptocurrencies, Tezos (XTZ) was proven to be the least correlated asset, with a median correlation coefficient of 0.3. In general, blockchains with smart contracts and decentralized applications – like that of NEO, EOS, and ETH – had higher correlations with each other.
Other cryptocurrencies that have shown a high correlation with the rest of the market include Binance's BNB token, XRP, LTC, EOS, and ADA. Other cryptos with a low correlation to the rest of the market were ATOM and LINK. Overall, the report notes the median correlation between top cryptos slightly dropped in Q4 2019.
The Sandbox Sells 3400 Ether Worth of Virtual Land Less Than A Day
The Sandbox (TSB), a mobile creation game on Ethereum, announced on April 1 that its third presale of virtual land had generated 3,400 Ether ($450,000) in sales. The March 31 presale sold 12,384 pieces of LAND — virtual spaces in the game — in just five hours. That equates to approximately 10% of the total 166,464 pieces in the game, with most of it snapped up in the first thirty minutes. TSB has quickly become one of the most coveted blockchain games on the market, with more than 40 million downloads. 
The first presale for the game occurred in Dec. 2019 with more than 3000 pieces of LAND sold in four hours. The second presale on Feb. 16 sold 6,192 pieces. A fourth and final LAND presale will be announced later this year. This third TSB presale included LAND in an Atari-themed neighborhood, where players can enjoy old-school game experiences with a 3D voxel look, including Asteroids and Centipede.
The fact many people are unable to move around in the real world right now may help explain why gamers are scooping up LAND like hotcakes. Each piece is 96 x 96 meters, far more space than the 1.5 meters recommended for social distancing. Sebastien Borget, Co-founder of TSB Gaming said:
"With this horrible pandemic situation, we feel the need for people to use digital spaces to express and share together."
DeFi Giant MakerDAO Looking To Avoid A Shutdown Even With Tanking ETH
As Ether's price sees record losses, MakerDAO, the biggest player in decentralized finance (DeFi) on the Ethereum network, is looking at responses including a shutdown — though that possibility remains unlikely at this point.
Per a March 12 call in response to "Black Thursday" losses, developers and MakerDAO Foundation members weighed the damage that the drop in Ether's price had done to MakerDAO's lending protocol. MakerDAO lends DAI for collateral in the form of Ether. As the market for ETH drops, MakerDAO's protocol automatically sells. The recent market saw losses too dramatic for the protocol's auctions to keep up with.
For now, stakeholders are understandably eager to avoid disabling the protocol. As Ethereum developer Ryan Berckmans wrote in response to the call:
"An emergency shutdown (not happening now) would cause DAI holders to take a haircut, whereas the social contract of MakerDAO is that MKR tokens take a haircut in the event of system failure. Therefore we should try and ensure that MKR holders take a hair cut by avoiding emergency shutdown if possible. I heard that emergency shutdown is not being considered as an immediate option."
As developer LongForWisdom said on the call, the shutdown is currently a remote prospect, but may become the most rational decision if ETH falls to $80 or so: "If Ether price drops another 30, 40%, then we might be looking at that." 
Over the 24 hours up to press time, Ether had peaked at just over $195, only to fall to $128 as of 13:45 UTC. ETH's drop is just part of a wider sea of red facing crypto and traditional markets on March 12.
Chainlink Working With Chiliz to Automatically Mint Tokens for Teams Like FC Barcelona
Ethereum-based sports tokenization platform Chiliz (CHZ) has partnered with blockchain platform Chainlink to allow for real-time non-fungible token (NFT) creation. According to a Mar. 4 announcement from Chiliz, the platform plans to leverage Chainlink's capacity to trigger the execution of smart contracts based on real-world data and events. This feature will allow the minting of NFTs for partners in real-time, based on data securely provided by Chainlink's network.
This integration will allow Chiliz to create NFTs that react to the real world and mint limited edition collectibles to commemorate real-time events. The company explains that, for instance, it would be possible to mint tokens when a soccer player scores a hat-trick during a game.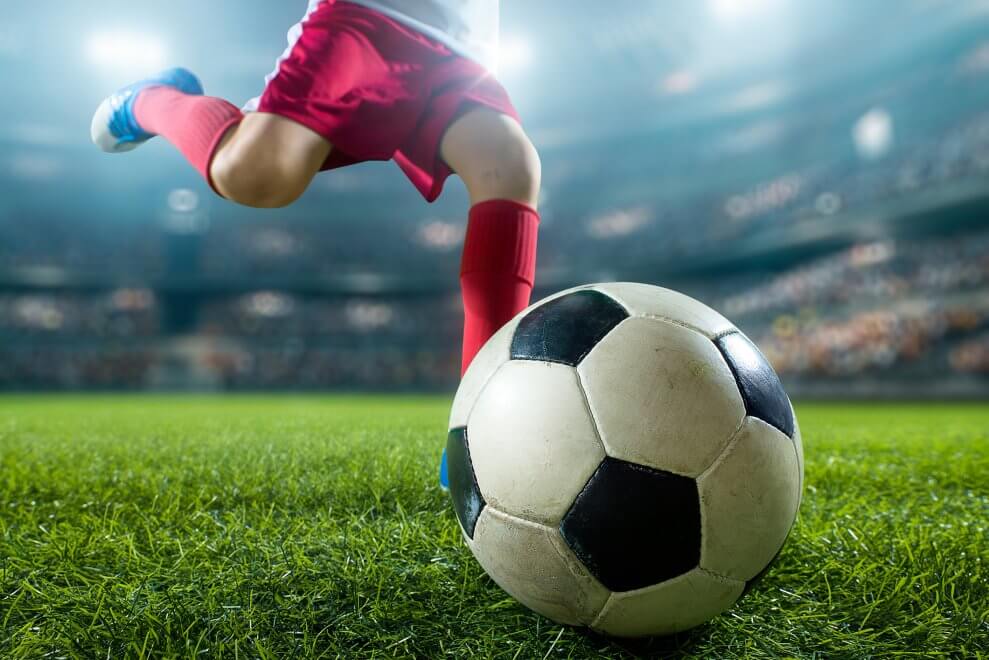 As the announcement points out, Chiliz is a sports tokenization platform that has already signed deals with major football clubs FC Barcelona, Juventus, Paris Saint-Germain, Atlético de Madrid, Galatasaray, A.S. Roma, CA Independiente, West Ham. Furthermore, the firm is also targeting 50 more partners in sports, esports and entertainment this year. In February, Chiliz has partnered with major marketing agency Lagardere Sports and Entertainment.
This partnership can potentially lead to American sports fans using blockchain-based tokens to interact with their favorite teams. Also in February, Chiliz announced the launch of an integrated membership and fiat-crypto prepaid debit card, which also provides blockchain-based global ID functionality.