Australian Home Affairs Minister Says Terrorists Use Crypto In Crimes
The Australian Minister of Home Affairs Peter Dutton warned that terrorists are exploiting cryptocurrencies to "fund their deadly missions."
During a counter-terror conference in Melbourne on Nov. 7, Dutton said that the anonymity of cryptocurrencies allow extremists to avoid scrutiny. He stated that the increased use of digital currencies, stored-value cards, online payment systems and crowd-funding platforms may provide new channels through which terrorism can be financed, adding:
"The anonymity afforded by such technologies enables terrorist financiers to obfuscate their activities."
Dutton, who leads the Department of Home Affairs, which is responsible for immigration, border control, domestic security and law enforcement, further said that nations across the globe need to stay ahead of modern financing measures and embrace expertise from outside governments. 
The Minister also turned his scrutiny toward charities and not-for-profits, claiming they had become popular terror financing conduits and that often these organizations are not even aware that they are being manipulated for such use. Dutton has recently been the target of criticism in his home country, after claiming that climate activists should pay for the cost of police response to protests, and opposing a bill that would streamline medevac laws.
In September, during the 19th Annual International Conference on Counter-Terrorism, United States Treasury Undersecretary Sigal Mandelker stated that cryptocurrencies could become "the next frontier" in the war on terrorism. She said:
"Terrorist organizations and their supporters and sympathizers are constantly looking for new ways to raise and transfer funds without detection or tracking by law enforcement.  While most terrorist groups still primarily rely on the traditional financial system and cash to transfer funds, without the appropriate strong safeguards cryptocurrencies could become the next frontier."
Earlier in June, the governor of the Philippines' central bank, Benjamin Diokno, made similar warnings against the potential use of cryptocurrencies for terrorism financing and underscored that the Bangko Sentral ng Pilipinas (BSP) will continue to closely monitor their use in the country. Since the beginning of 2017, BSP has required domestic crypto exchanges to register as remittance and transfer companies and implement specific safeguards — covering anti-money laundering, risk management and consumer protection.
TON Devs Worldwide Working Together To Intervene In SEC Case Against Telegram
A group of international Telegram Open Network (TON) contributors has submitted a court document criticizing United States regulators' line of attack against the project. The group has formed a non-profit association, "The TON Community Foundation," and collectively submitted the brief on Feb. 14 in the form of an amicus curiae.
 An amicus curiae is a brief that offers expertise or insight into a given case on behalf of an entity that is not formally a party to the case itself — i.e. an entity that is neither a plaintiff, defendant, nor legal counsel for either side. The court can decide whether or not to take the brief into account at its discretion.
In their filing, the contributors state that the foundation has been formed to represent a "professional community of active participants in the TON project in whose interest it is to see the TON blockchain mainnet launched as soon as possible." The foundation comprises 20 teams in the TON global community, designated as "independent specialists with extensive blockchain experience who are involved in the actual work on the TON blockchain and who write its code, protocol, smart contracts, tools, and applications." These 20 teams ostensibly represent over 2,000 computer scientists, engineers, programmers, and entrepreneurs — based in China, Russia, France, and Spain, among other countries.
The foundation writes that the unanimous position of the TON dev community is that the TON blockchain is fully operational, has "state-of-the-art prelaunch security" and a developed suite of services. They contend it would, in its current state, be ready for launch as a mainnet in a "matter of seconds." The brief focuses on particular arguments that were presented by Brown University Professor Maurice Herlihy in his review of TON for the United States Securities and Exchange Commission. 
Following Telegram's wildly successful $1.7 billion initial coin offering for TON in 2018, the SEC had launched an investigation into the project in 2019, claiming the entity had not registered with the commission for its ICO and the network's "Gram" tokens. The Herlihy report was submitted as evidence on behalf of the SEC in late December 2019. In its brief, the foundation argues that the court should decline the SEC's impulse to place the industry under an "innovation-suffocating regime," it contends. It argues that other successful blockchains — such as Bitcoin, Ethereum and Tezos — would never have launched had they been subjected to Professor Herlihy's "academic scrutiny" and his "unrealistic standards of pre-launch performance, security, and maturity." Moreover, despite Professor Herlihy serving as the SEC's blockchain expert, the foundation claims he has mischaracterized the TON network in his report. It notes that he uses a blockchain definition from 2010 that has since become obsolete, which fails to account for smart contract functionality as one of the technology's core parameters. 
What makes the TON blockchain unique, the brief outlines, is that literally "everything in its network is based on interaction with smart contracts" and "all Grams will be located in smart contracts," so that, "in a way, TON is a smart contract platform more than a cryptocurrency one." The rest of the foundation's arguments against Professor Herlihy's report provide a detailed overview of the state of the network's services, readiness for launch, protocol, code, and security audit results.
Russian Central Bank Says Crypto Transactions Are Linked With Money Laundering
The Central Bank of Russia (CBR) published a new set of rules for suspicious transactions, Russian finance publication RBC reported on Feb. 17. The update broadly categorizes any cryptocurrency-linked transaction as a potential money laundering risk. The bank issued an update to directive 375-P, which lists all signs of suspicious activity that may be linked to money laundering. This is the first such update since 2012, when the initial regulations were introduced. The manual was developed in collaboration with the Federal Service for Financial Monitoring (Rosfinmonitoring). 
A central bank representative explained that this was done to "add new schemes of conducting unusual operations, with consideration to the modern developments in financial markets." The head of the central bank had previously stated that the number of possible risk factors should be decreased. Like in other countries, if a bank or another financial service provider identifies certain transactions as suspicious, they may freeze the suspect's account or shut it down completely in severe cases.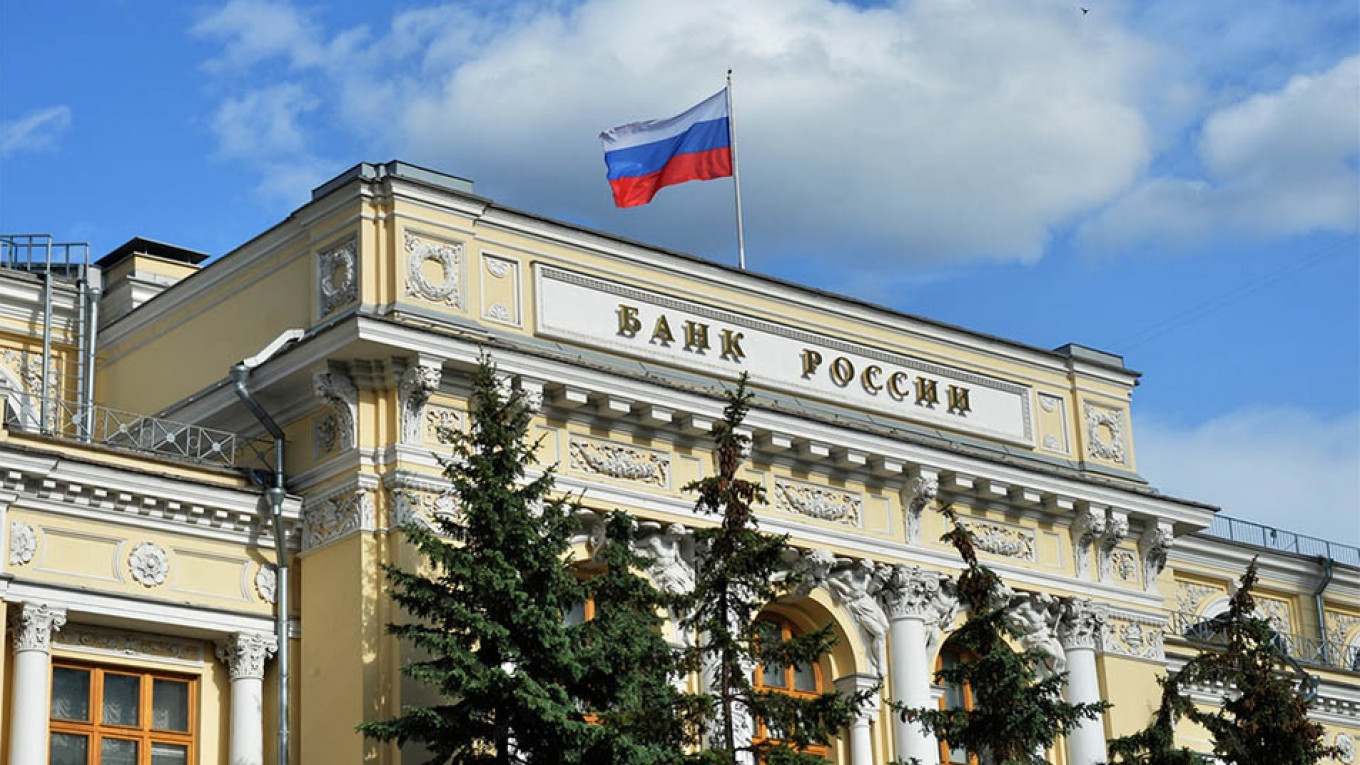 Though the list may have been consolidated, the regulators added a broad clause that considers any cryptocurrency-linked activity as a potential risk. Within the same framework, cash operations require several caveats to be considered suspicious. For example, if a physical person regularly cashes out most of the money received from a legal entity. For cryptocurrencies, any activity that can be identified as buying or selling them will be considered a money laundering risk. 
This generally involves deposits and withdrawals from known exchanges. This move comes as Russian legislators still continue making amendments to the digital financial asset law, which was proposed in early 2018. The regulators' stance toward cryptocurrency seems to have taken a turn for the worse recently, as nationwide bans on their use for payment are being considered.
Chinese Quarantines Cash To Stop Coronavirus – Bitcoin Not An Issue
It has been reported that China has started a quarantine of its used banknotes to try to stop the spread of the coronavirus. Meanwhile, the crypto community began to pick up on the news commenting that the use of Bitcoin as a means of payment should fix the issue.
Hubei province, where Wuhan is located, recorded a dramatic spike of almost 15,000 new cases and 242 new deaths in just 24 hours after provincial authorities changed their method for diagnosing cases on Feb 13. Dovey Wan, founding partner of Primitive Crypto claimed on twitter earlier today that the government is underreporting the numbers. BBC's recent report informed of 2,009 new cases and 142 more deaths. According to the official figures, the total number of infected in the nation is above 68,000, and the death toll is at 1,665.
Chinese crypto mining facilities allegedly being shut appears to have had little to no impact on Bitcoin (BTC) network hash rate. The network appears to be performing stronger than ever with hash rates continuing to rise. Mati Greenspan, the founder of Quantum Economics,said that it is hard to estimate the impact on the market right now, "How it will affect Bitcoin's price, I really couldn't tell you. At the moment, I don't feel like it is." Meanwhile a spokesperson for mining hardware manufacturer Bitmain said that they are seeing no impact at all.
While the crypto community is speculating on twitter whether Bitcoin could have been the answer to the spread of the virus through banknotes, a Coronavirus based ERC-20 corona-coin (NCOV) has been launched according to a Reddit post. According to the website, its aim is to spread awareness about the outbreak.