Apple's iCloud Is "Now Officially a Surveillance Tool"
Pavel Durov, founder and CEO of major encrypted messenger Telegram, argues that Apple's cloud service iCloud is "now officially a surveillance tool."
Citing a Jan. 21 Reuters report, Durov claimed that applications like WhatsApp — which rely on iCloud to store private messages — are "part of the problem." Telegram CEO delivered his verdict in a post on his official Telegram channel on Jan. 21:
"iCloud is now officially a surveillance tool. Apps that are relying on it to store your private messages (such as WhatsApp) are part of the problem."
Apple dropped its end-to-end encryption plans for iCloud two years ago
Specifically, Durov's post refers to a report claiming that Apple dropped its long-running plans to allow iPhone users to fully encrypt backups of their devices in the iCloud. According to Reuters, the tech giant has given up its end-to-end encryption plans after the FBI complained that such a feature would harm investigators. Citing six anonymous sources familiar with the matter, the report notes that Apple had to drop its plans two years ago, but the issue has not been reported previously.
While Apple has reportedly shifted its focus to protecting some of the "most sensitive user information" like saved passwords, backed-up texts from iMessage, WhatsApp and other encrypted services remain available to Apple employees and authorities, Reuters wrote.
The news comes after President Donald Trump blasted Apple in a Jan. 14 tweet, arguing that the company "refuses to unlock phones used by killers, drug dealers and other violent criminal elements."
Telegram has been resisting regulatory anti-privacy pressure
As Telegram positions itself as a global fighter for privacy, opposing major tech giants like Facebook and Google, Durov's recent claims reinforce the company's focus on ensuring "real privacy." Launched in 2013, Telegram is a cloud-based messenger that aims to provide secure encryption, protecting users from third parties such as marketers, advertisers and officials.
Given its strong desire to provide the global community with tools to protect from the eyes of Big Brother, Telegram has already encountered some regulatory issues so far.
After Telegram refused to hand over the encryption keys to user accounts to the Russian authorities in 2018, the country's major internet monitoring organisation Roskomnadzor declared that the app will be blocked "in the near future." Despite subsequent multiple efforts to ban access to the messenger, Telegram was still operational at the time, and still remains accessible in the country to date.
Previously, Iranian authorities similarly tried to block Telegram amid nationwide protests after the firm refused to shut down some "peacefully protesting channels." Despite multiple bans, some government agencies including state-run authorities were reportedly using Telegram as of April 2019.
Caitlin Long Chimes In On Her Lack Of Trust In Trust Companies
Caitlin Long announced yesterday that she is launching Avanti Bank, and seeking a charter for it to become the first bank in the U.S. to offer crypto custody services. In a recent interview, she elaborated on why trust companies as crypto custodians are insufficient for institutional investors. 
Long explains "There's a reason why the big custodians for institutional investors in securities markets are banks – two reasons, actually – 1) unlike trust companies, banks have direct access to the Fed for liquidity purposes, and 2) the treatment of a bank in bankruptcy is clear, while the treatment of a trust company in bankruptcy is unclear." In addition to providing its clients with greater certainty in case of bankruptcy, "banks face MUCH higher capital requirements than trusts", noted Long. Higher capital requirements also lower the risk of default. She notes that "pensions/endowmts/foundtns/corps/sov wealth" need this level of financial security before entering the crypto space. Long concludes:
"There's not a bank in the US that can custody crypto right now – so this means trust company custodians are the only alternative at present. But trust companies can't offer the risk reduction benefits of direct access to the Fed."
There is no lack of players in the digital custody space, from corporate giants like Fidelity to crypto-native companies such as itBit, Coinbase, Gemini, and Xapo. There is even a bank that offers digital custody — Bank Frick, based in Liechtenstein.
For big institutional players to allocate some of the trillions of dollars they have under management to cryptocurrency, they need to have custodians that they — and their investors — can trust. To instill this trust, a crypto custodian must demonstrate technical expertise, legal clarity, and financial soundness. Long refers to the missing piece as "a regulated bank that can act as a bridge to Fed for payments + custody crypto for BIG institutional money". If Avanti Bank fills this void, it may lead to the next phase of exponential growth for crypto, and some of the outlandish bitcoin price predictions may come true.
Big Pharma Pushing FDA to Use Blockchain for Drug Tracking
25 leading pharmaceutical manufacturers, distributors, logistic partners, and other representatives of the pharma supply chain have published a report arguing in favor of adopting blockchain technology to track and trace prescription drugs after completing a pilot program with the US Food and Drug Administration. During early 2019, the FDA began accepting proposals for projects seeking to assist the office meet the 2023 requirements of the Drug Supply Chain and Security Act (DSCSA) – which requires the pharmaceutical industry to track "legal changes in ownership of pharmaceuticals in the supply chain."
In June 2019, the MediLedger Project was approved by the FDA, comprising a working group of 25 major companies operating within the pharmaceutical supply chain seeking to evaluate the blockchain-based MediLedger Network as a vehicle for tracking and tracing prescription medicines in the US. MediLedger's members include multinational pharmaceutical giant Pfizer, drug wholesaler AmerisourceBergen, operator of the United States' second-largest pharmacy chain Walgreens, multinational retail corporation Walmart, and delivery services company FedEx.
The report states the working group believes that the absence of "a central point of data sharing" will result in the US pharmaceutical supply falling behind international competitors as companies "struggle with keeping data accurately and completely shared across a wide variety of partners, systems and technical formats. The document warns that in the event of a significant public health crisis, "stakeholders and agents will struggle to locate and quarantine suspect product in a timely manner, continuing to put patients' lives at stake," adding that "using the advancements of technology like blockchain can avoid these significant risks."
The MediLedger report notes that data privacy requirements of the pharmaceutical industry can be upheld by maintaining zero knowledge proof technology, ensuring that no business intelligence of confidential information is shared while maintaining the immutability of the blockchain. Despite asserting that the pilot evidenced that "blockchain has the capability to be the technology underlying an interoperable system for the pharmaceutical supply chain," the report notes that it is "a complex solution" that would require a stabilization period. The report also advances that the long-term success of an interoperable blockchain solution will be contingent on "strong participation and adoption from all industry stakeholders."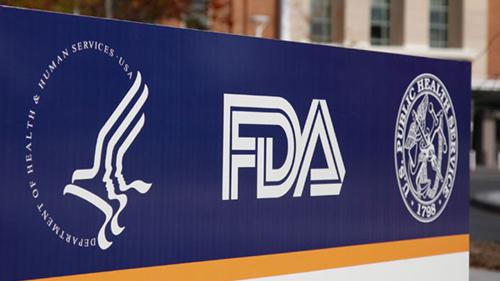 The MediLedger project comprised three core technologies: a private messaging system between clients by and trading partners, blockchain as an immutable, shared ledger for transaction validification and smart contract execution, and zero-knowledge to ensure robust privacy for messaging and transfers. David Vershure, the vice president of channel and contract management at Genentech, asserts that the US pharmaceutical sector's current point-to-point systems infrastructure is "lack[ing] the ability to keep data in-sync across the healthcare supply chain, which ultimately increases the risk of counterfeit, diverted or otherwise illegitimate products."
The Genentech representative stated that the pilot "serves as a key milestone in demonstrating that blockchain technology is a viable option to address the complexity of building an interoperable system needed for DSCSA 2023." Mack MacKenzie, Pfizer's vice president of digital market access and revenue management solutions, expressed his satisfaction with the pilot's execution, stating: "I am very encouraged by this demonstration of broad industry commitment to an interoperable system that achieves DSCSA compliance. It is exciting to imagine how we can build on this success to jointly deliver transformative digital services that add more value for patients."
Bitmain's Antminer E3 May Soon Stop Ethereum Mining
While the Ethereum network is preparing to start shifting to proof-of-stake (PoS) consensus, some mining devices might soon stop supporting ETH mining at all. Bitmain's Antminer E3, once the "world's most powerful" hardware for mining Ether (ETH), will allegedly stop Ethereum mining in April 2020, according to a Feb. 24 report by altcoin mining pool 2Miners.
2Miners revealed the news after its team requested Bitmain to comment on the recent issues with Antminer E3 performance involving Ethereum Classic (ETC) — an open-sourced blockchain platform that derived from Ethereum hard fork in 2016 after the DAO collapse. On Feb. 21, 2Miners started receiving first reports on significant deterioration on Antminer E3 mining rigs performance on ETC pool. According to 2Miners, some users reported a sixfold hashrate drop on Antminer E3 — from the factory-declared hashrate of 180 MH/s to as low as 30 MH/s.
Following an internal investigation, 2Miners managed to find out that all global ETC pools were reported the same drop in hashrate. At the same time, Antminer E3 was still performing fine on Ethereum pools, 2Miners said. The team immediately suggested that the issue was likely to be connected with directed acyclic graph (DAG) — a file that is generated every new group of 30,000 blocks known as a mining epoch. When mining Ethereum, each GPU requires a big file called DAG at the start of the mining process, 2Miners elaborated.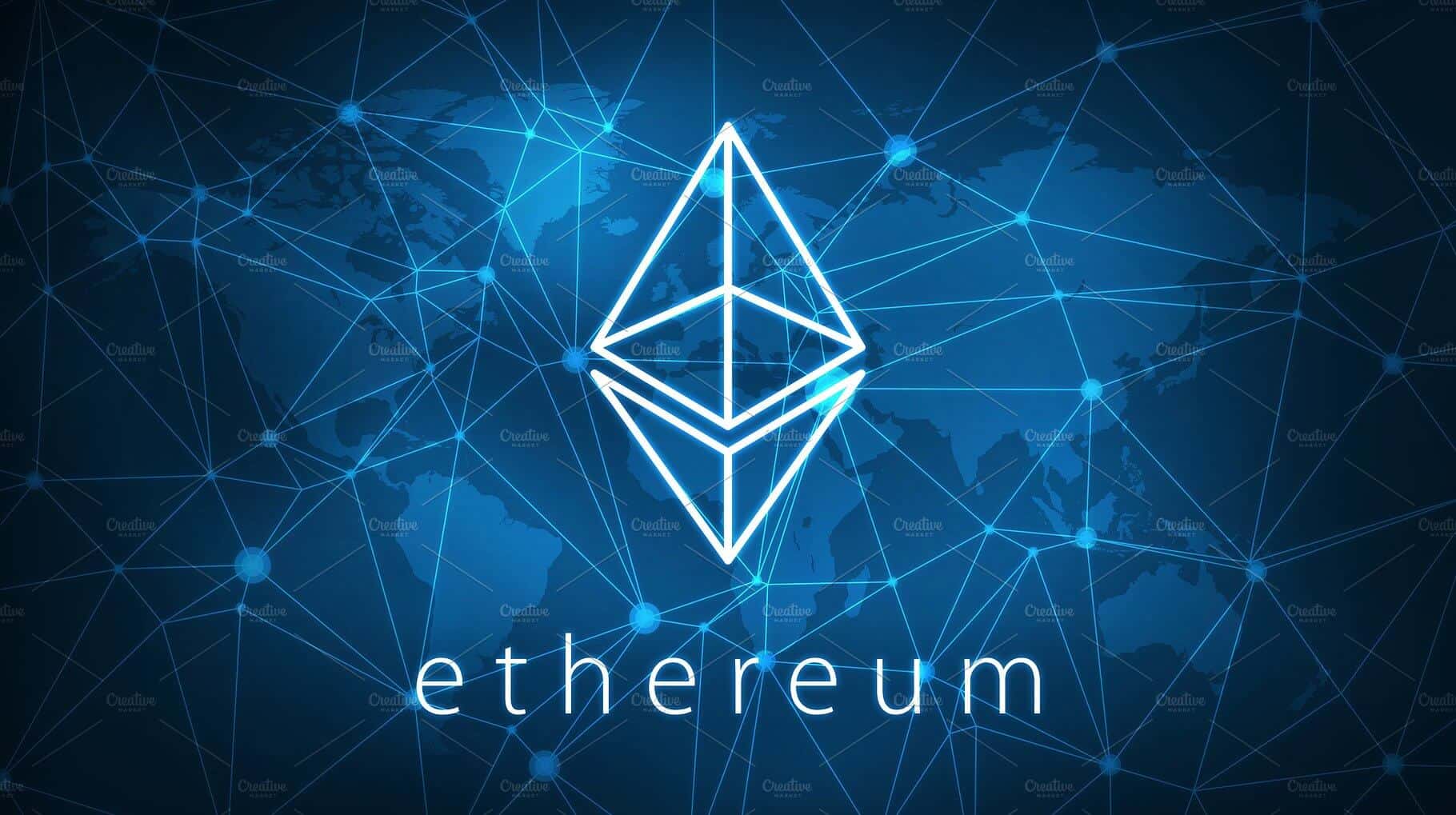 As DAG files grow each 30,000 blocks, or mining epoch, the memory capacity has apparently reached its limit. Following a request to Bitmain helpdesk, 2Miners was reportedly able to confirm that the growth of DAG files limited the usage of Antminer E3 for mining ETC. According to Bitmain, Antminer E3, which is an ASIC miner, still contains a 4GB video card for mining, while the DAG file is approaching the threshold. Bitmain reportedly said:
"[…] Antminer E3 is a 4GB video card. E3 is related to ETH algorithm, and DDR capacity is up to the upper limit, so E3 will not be able to continue mining. The meaning is E3 only can mine until January 2020, then will not mine again."
According to 2Miners' calculations, Antminer E3 should terminate Ethereum mining roughly on April 8, 2020. According to the mining pool, the current Ethereum Classic mining epoch is 328 while it is still 318 for Ethereum. According to the DAG size calculator data, the DAG size for Ethereum accounts for 3.48 GB, while the one for Ethereum Classic amounts to 3.56 GB at press time. Released by Chinese mining giant Bitmain in April 2018, Antminer E3 was touted as the "world's most powerful and efficient EtHash ASIC miner." As reported previously, Ethash is the Proof-of-Work (PoW) hashing algorithm used by Ethereum and a variety of other altcoins such as ETC.
The release of Antminer E3 came amid the Ethereum community suggesting the possibility of a hard fork in the ETH protocol to invalidate ETH ASICs. As the Ethereum blockchain is expected to shift from its current PoW consensus algorithm to PoS soon, the block validation function is poised to be given from miners to special network validators. In a recent interview, Ethereum co-founder Vitalik Buterin said that the first phase of Ethereum 2.0 will be released later in 2020.