AAX Exchange Speaks About New Hong Kong Crypto Regulation
Hong Kong-based Bitcoin (BTC) spot and derivatives exchange Atom Group has launched amid a tightening of the region's crypto-regulatory regime. As the South China Morning Post (SCMP) reported on Nov. 7, the Atom Asset Exchange (AAX) uses the Millenium Exchange matching engine developed by the London Stock Exchange and promises prospective clients lower trade latency and trade data transparency.
AAX's launch comes just one day after Hong Kong's securities regulator, the Securities and Futures Commission (SFC), released new guidance for domestic cryptocurrency exchanges. The watchdog has indicated that cryptocurrency trading related to security offering or futures contracts will henceforth come under its remit as a regulated activity — an announcement whose significance has been underscored by industry commentator Dovey Wan, a founding partner of blockchain investment firm Primitive Ventures. In its guidance, the SFC stated that a license or authorization would be required for cryptocurrency futures products unless an exemption applies. It outlined:
"Hong Kong hosts dozens of virtual asset trading platforms which pose serious investor protection concerns. A number of thesemay decide not to seek an SFC license under the new regulatory framework. This is a course of action which is open to them simply by ensuring that no virtual asset traded on their platforms is a 'security' or 'futures contract.'"
As SCMP notes, the SFC's chief executive Ashley Alder has stressed this week that certain crypto futures or derivatives contracts that offer high leverage pose high risks and could potentially be deemed illegal in the region.
These developments notwithstanding, AAX CEO Thor Chan told SCMP he does not think AAX fit into the SFC's framework and stressed the platform would instead be seeking more licenses across Asia to build its banking relationships:
"Under the framework proposed by the SFC, I believe that part of the market will remain unregulated for a while."
Following the SFC's newly-published guidance, AAX was prompted to release an official statement, declaring:
"We welcome the SFC's latest guidance. AAX has always envisaged operating in regulated markets for cryptocurrencies that encourage innovation but that also provide investor protections. We see the SFC's announcement as an important step in that direction."
As covered earlier this week, a fresh report has alleged that the SFC's licensing regime for cryptocurrency fund managers — introduced back in Oct. 2018 — has resulted in just one confirmed approval to date. This March, the SFC released regulatory guidelines for Security Token Offerings, indicating that security tokens are likely to be classified as securities under Hong Kong's Securities and Futures Ordinance, and thus fall under existing securities laws.
Cryptocurrency And Blockchain News Update 19th February 2020
India To Use Blockchain For Voting
India's citizens will soon be able to cast votes from outside their city of registration thanks to a blockchain-based system. India's Chief Election Commissioner said that the country hopes to increase voter turnout with a blockchain-based voting solution. 
China Using Blockchain To Fight Coronavirus
With the ongoing coronavirus epidemic, China has turned to blockchain technology to manage medical data, track supply of virus prevention materials and consult the public. For the first two weeks of February, China saw the launch of as many as 20 blockchain-based applications designed to help fight the coronavirus outbreak. Most of the apps are used to manage citizens' personal data as many people are returning to work this month.
IOTA Updates Trinity Wallet
Following an apparent hack of IOTA (MIOTA) official wallet on Feb. 12, the IOTA Foundation has released a safe desktop version of the Trinity wallet. According to a Feb. 17 update post, IOTA should update their Trinity apps to securely check their balances and transactions via Trinity 1.4.1, a new version that is designed to remove the recently detected vulnerability from the wallets. The new version of the wallet doesn't apparently represent the full solution of the recent breach because the IOTA's dedicated network Coordinator, is still on hold
BitcoinAnd Google Scandal
A new extortion scam targeting website owners serving banner ads through Google's AdSense program has begun circulating the Internet. The malicious scheme demands Bitcoin (BTC) in exchange for preventing an attack, which would purportedly lead to the users' AdSense account suspension.
Binance Cloud Has Been Launched!
Binance cloud is here, According to the announcement from Binance, Binance Cloud will serve as an all-in-one infrastructure platform for customers and partners to launch digital asset exchanges based on Binance's industry-leading technology, security, liquidity as well as custodial services. The solution also supports dashboard for managing funds, multilingual functionality, as well as a range of trading pairs and coin listings. The Binance's new exchange-specific cloud solution will provide users with a method of setting up a crypto platform in their local markets. Binance Cloud's features include crypto spot market and futures trading as well as local bank API integrations and peer-to-peer exchange services from fiat to crypto, the announcement notes. In the future, Binance Cloud plans to add more features like staking, over-the-counter trading services as well as token issuance with initial exchange offering platform.
Bithumb Soon To Have Wall Street-Level Fintech Expertise Through New Partnership
As not a day goes by without another cryptocurrency partnership, one of the biggest crypto exchanges in South Korea has begun new cooperation. Major South Korean cryptocurrency exchange Bithumb has partnered with Singaporean crypto trading platform BitMax to jointly develop new services and products.
According to a Feb. 17 blog post by Bithumb Official, the two companies have signed a Memorandum of Understanding (MoU) to bring their forces together to build new services and strengthen their competitiveness in the global market. As part of the MoU, Bithumb and BitMax will be sharing their expertise with one another to actively cooperate in the development of blockchain and crypto-related technologies and infrastructure. 
In the announcement, Bithumb emphasized that BitMax's founding team includes quant trading experts from Wall Street as well as major crypto trading veterans. Founded by George Cao, a former chief investment officer of Delpha Capital Management in 2018, BitMax comprises experts from top global financial firms such as Morgan Stanley, Deutsche Bank, Goldman Sachs, and Bloomberg and Winklevoss-run crypto exchange Gemini.
With the new partnership with BitMax, Bithumb hopes to access fintech know-how from Wall Street, the South Korean exchange said. Additionally, the MoU is designed to equip Bithumb with more capabilities in building infrastructure and expanding bases in related industries, the company noted. Additionally, BitMax is purportedly one of the top 10 global players in terms of cryptocurrency liquidity, Bithumb noted. Liquidity refers to the level of ease at which an asset can be bought or sold. 
Having suffered at least three crypto hacks as of March 2019, Bithumb is one of the largest global crypto exchanges by daily trading volume, ranked the 8th-biggest exchange on Coin360. In mid-January 2020, Bithumb announced its intention to litigate a $69 million tax bill from South Korea's National Tax Service. In September 2019, there were reports on the alleged difficulties with payments in a deal to acquire Bithumb exchange. While the deal's viability remained unclear, unnamed Chinese and American investors were reportedly considering acquiring Bithumb at the time.
Binance Set to Bring Out NEO/USDT Futures With Up to 50x Leverage
Major cryptocurrency exchange Binance announced that it is about to launch a new futures product tracking crypto asset NEO. Per the announcement published on Feb. 16, the NEO/USDT futures will be launched on Feb. 17 and traders will be able to select leverage between 1x and 50x. The fees that the exchange imposes on trades of the contract in question are a 2% base initial margin rate, 1% base maintenance margin rate and a 0.5% liquidation fee.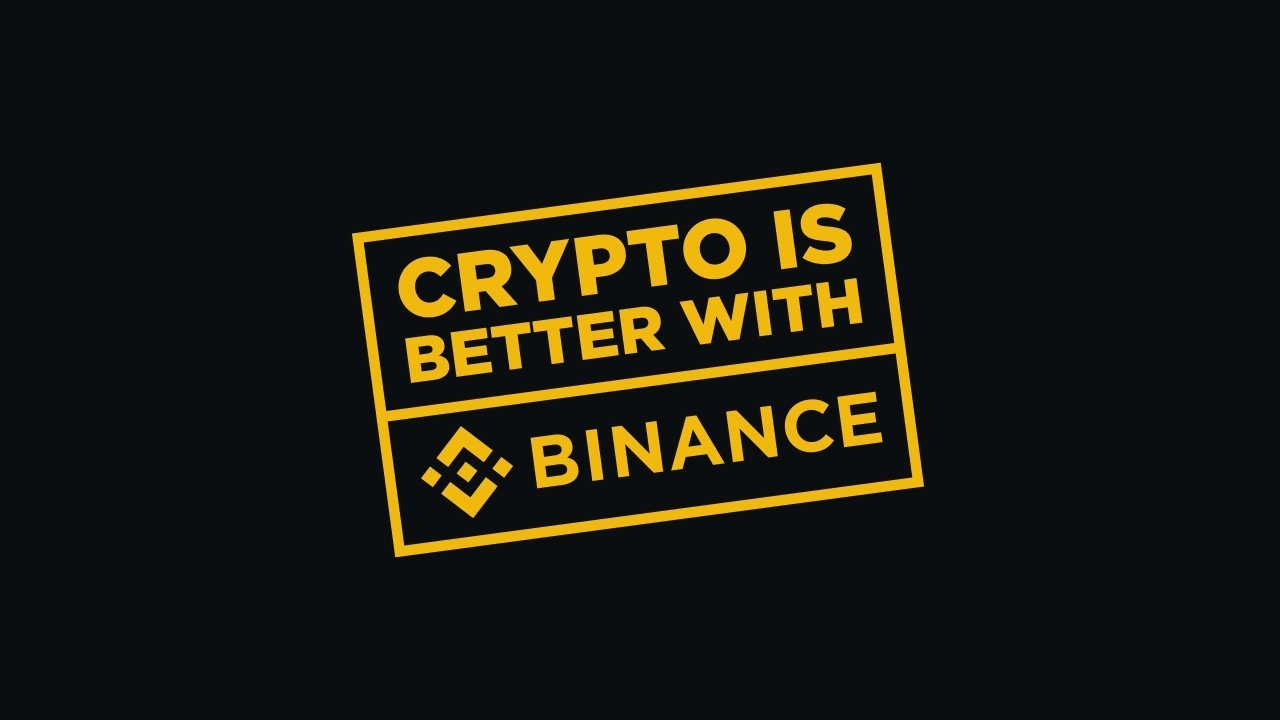 The Binance information page dedicated to NEO explains that it is an open source platform driven by its community that uses blockchain, smart contracts and digital identities to digitize and automate asset management. The page also mentions that the blockchain first launched in 2016 and is expected to upgrade to the third version of its software (Neo3) this year. A Binance spokesperson said that the firm decided to create a NEO-based futures contract after reviewing liquidity on its spot market. Furthermore, the spokesperson also talked about future growth:
"We are looking to add 20 or 30 trading pairs on Binance Futures, and will consider the most liquid 20 to 30 pairs first."
Meanwhile, NEO price has lost 2.81% of its value over the 24 hours to press time and is currently worth $15.04, after starting the day at $16.67.
Futures contracts often feature particularly high leverage and allows speculation on things that would otherwise be difficult to trade. One example of how futures can enable such activity is the contract launched earlier this month by cryptocurrency derivatives exchange FTX, which allows traders to bet on President Donal Trump's reelection in 2020. Just a couple of days later, FTX also announced plans to launch five additional 2020 presidential election-based futures products including a Bernie Sanders (BERNIE) futures trading product, as well as futures on Joe Biden (BIDEN), Elizabeth Warren (WARREN), Pete Buttigieg (PETE) and Mike Bloomberg (BLOOMBERG).